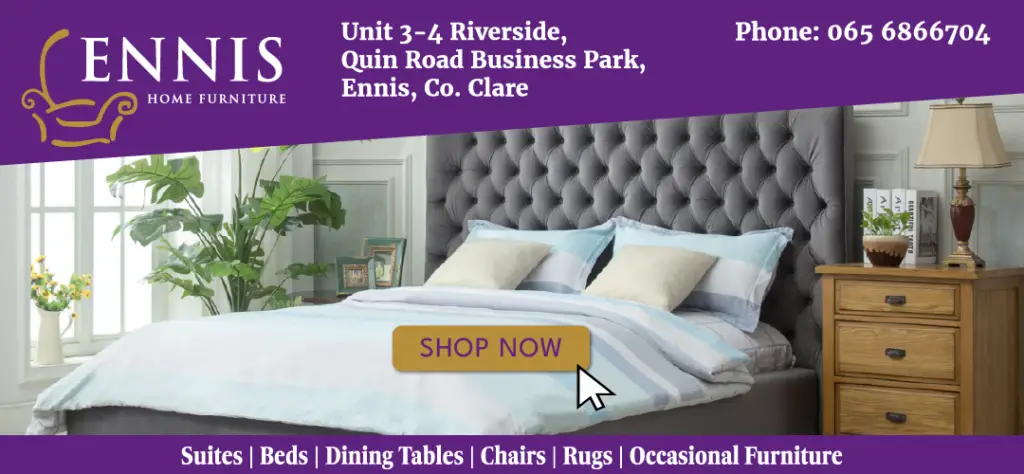 SPEAKING to The Clare Echo, Rowena Sheen is busy in her workshop preparing for a busy festive period. The Ennistymon native will be carefully crafting her beautifully unique handmade pieces for the next two weeks – after which time they will begin their journey into jewellery boxes across Ireland via various craft markets.
Making, creating and traditional marketing is in Rowena's blood. Her mother Miriam makes and sells knitwear while her father Robin is a honey-selling beekeeper. Since the age of six, Rowena would accompany her parents to the market in Galway City, an excursion which has come full circle. Rowena spent two months selling her products in Galway during the Galway Arts Festival where her neighbour just so happened to be Mum. "She's been in the Galway market for more than 30 years so I grew up going to that every Saturday with my mum and my dad is there as well."
The post-Covid return of markets has signalled a return to normality for Rowena Sheen Jewellery, who has traded over the last year at Ballymaloe, Galway, Ennistymon, Kinvara, Ballyvaughan and Dublin where she had a stall at the renowned Bloom festival with the National Arts Council.
"It's so, so lovely just to meet new customers," Rowena tells The Clare Echo. "I have people walking past who may have purchased something of mine online or in a shop and they get really excited to chat to me. In Galway, one girl from Canada had bought a pair of my earrings from an Irish design shop in Toronto. She was just on holidays here and was excited to see my whole collection in real life, so loads of things like that have happened."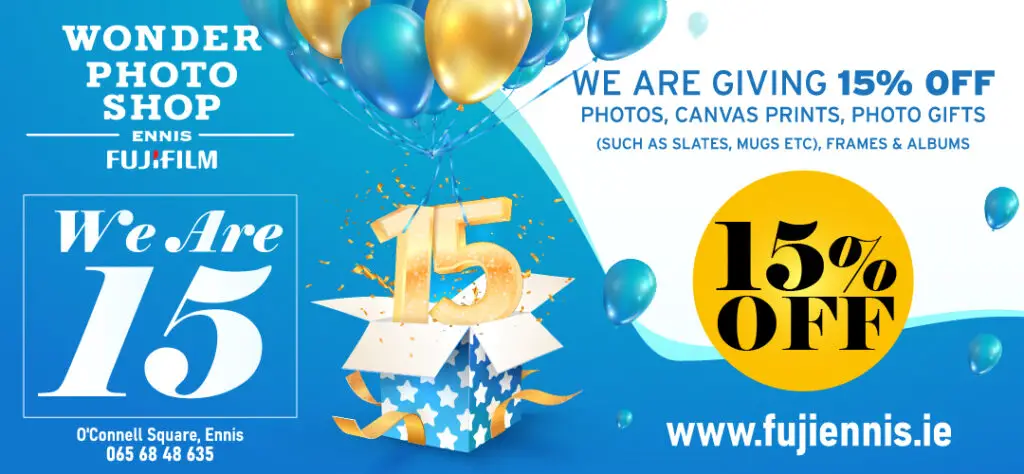 The markets have been the lifeblood for Rowena's business this year, a departure from 2021 when wholesale orders were the significant selling point due to social distancing. They also give her a chance to test new products with the public. "I was two years in business when Covid hit. It feels like this is the first year when everything is working as it should be," she laughs.
A Business Expansion Grant from Clare LEO has also enabled Rowena to purchase machinery necessary to create her pieces which are made using native Irish wood, sterling sliver and Burren wildflower beeswax (from her dad's beehives). "I had been outsourcing for different parts of my production like laser cutting, which I had to send off to Dublin, but I've finally got all of my machinery in the one place so that has been a gamechanger, I can do everything from start to finish in-house."
Many local businesses are feeling the full effects of inflation, however Rowena has created a brand that uses mostly locally sourced materials which have already been harvested by her family, such as wood and beeswax. "I am lucky on that side. I've noticed an increase in my silver costs but I'm not being hit as badly as most producers who are buying all their materials."
Looking ahead to the Christmas rush, Rowena has a wide selection of products to choose from. For the discerning shopper who wants a carefully crafted, unique piece of jewellery at an excellent price point that's been made by hand – using native and natural materials – Rowena's creations tick all the boxes.
"I have all kinds of everything to suit everyone. For teens, early 20s, studs would be the most popular. For the more middle age group, any of the large earrings. I do matching pendants and earrings and they're really popular, they are a nice package gift and they come nicely packaged."
Rowena Sheen Jewellery retails at various locations in Clare including Laura Vaughan in Ennis, Olive & Crew in Lahinch, Foust Gallery in Ennistymon, and Irish Crafts in Doolin. She will be at the following markets leading up to Christmas: 25-25 November – Ballymaloe Christmas Fair, Cork; 3-4 December – Night & Day Christmas Market, Courthouse Gallery, Ennistymon; 10-11 December – Kinvara Christmas Fair; 14-23 December – St. Nicholas Market, Galway.
For more information or to shop online, visit rowenasheen.com.