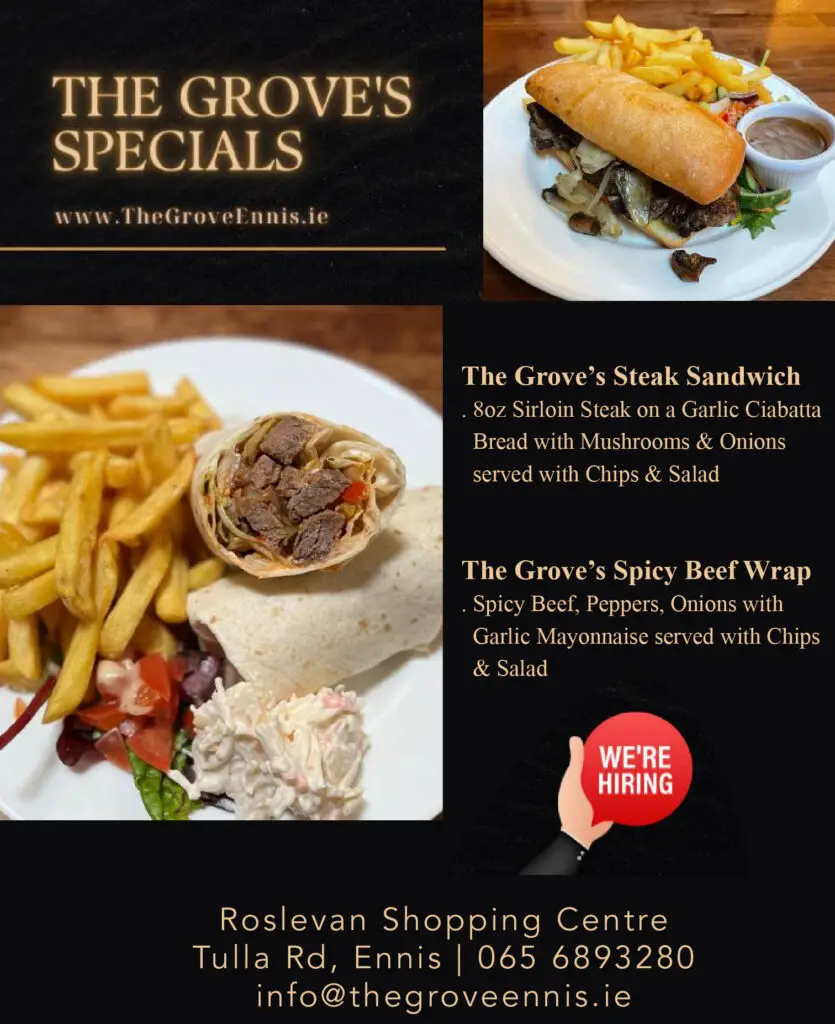 It's been nearly two weeks since the unthinkable and unbearable happened and I am writing this week's thought for the week from the border of Ukraine and Slovakia in a place called Vysne Nemecke.
A place where over the last two weeks over 125,000 refugees have crossed over from their homeland of Ukraine. In total at this moment over 1.5 million people have crossed over the various Ukrainian borders into the countries that surround their country.
One refugee Marianna that I talked to as she came across the border with two of her children and her mother said that, "Being on the Ukraine side of the border is living and waiting in hell and then coming across to the Slovakian side of the border is like arriving in heaven".
I am here with my work bringing medical supplies into Ukraine and providing food, blankets, medical supplies and emotional support to people, women and children as they pass over the border from Ukraine into Slovakia brokenhearted and weary from their journey of leaving their homeland and loved ones behind them. In a way the Ukrainian people are already experiencing Lent and a different type of Lent that a lot of people have never seen in our present day existence since the 1940's.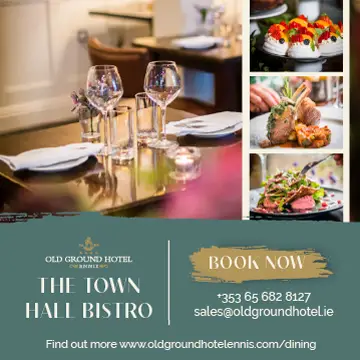 The people of Ukraine are suffering on a scale not imaginable only a short time ago. In response, all people of goodwill must pray for peace and work at creating peace, contact their leaders in power to ask them to strive for peace and make peace happen, and give humanitarian aid, charity and assistance if they can to the people of Ukraine as war rages in the Eastern European country. The needless killing of so many people lately in Ukraine and definitely in our world must cease now. It is abhorrent. It is unnecessary. It is evil. And it is inhumane. War and violence is never the answer. War and violence on this scale can only lead us all towards more death. Let us all call for an end to war and violence especially in trouble spots in our world and especially in Ukraine.
David versus Goliath
Our world at present seems to be spinning so erratically and becoming so unhinged. Everything feels so sad, uncertain, fearful, unknown, harrowing and disheartening. And feelings of dread, terror and worry once more, breathes its icy trail down the back of ones neck. With each day that passes, we have feelings of shock, fear, awe, hope, patriotism, anger and guilt at what is happening in Ukraine and indeed in other parts of our world. And with each day that passes, sadness creeps in more and more and hope dissipates. It seems we must expect unexpected evil and horror these days. As my Nana Scully used to say, "be shocked or astonished by nothing and be ready for anything and everything."
It's a David versus Goliath type of war between Ukraine and Russia. But we are hopeful if you remember, who won that war? David, who was fighting for his principles. Ukraine too is fighting for those principles. Suffering, I am afraid for the Ukrainian people is no longer just in their imagination for it is now happening for real in a most truly shocking, horrible and evil way. Perhaps moments like this are a reminder for us all to take faith, hope, charity and love seriously, to ask ourselves what is important in our life. Is it the pursuit of another house, car, beauty item, expensive clothes or is it a top of the range new item? One day, each of us, sooner or later no matter who or what we are, will have to come to the time of reckoning, and ask ourselves: 'What did I do in my life and with my life? What is my contribution to my community and society?' How did I help others, especially my loved ones and people in need?
We as a people like to talk about the cross. We are good at preaching the cross but not always so great at living the cross. None of us wants to suffer, because it's not natural to us humans to suffer. But when you experience suffering, you understand others better, because you know what they are going through. You understand the human pain and need, and most of the time, you are kinder and more loving because of that understanding. We always, as an Irish society, are compassionate to those who are less fortunate and always willing to help in the face of tragedy and suffering. All you have to do is to look how we are responding so brilliantly in helping the people of Ukraine in their moment of need. Let's continue to do it so hopefully David can win against Goliath!
Like Everyone
In the last few days, many people have shared social media posts that purports to explain why Ukraine matters. It lists lots of economic reasons, including mineral wealth, food production and many more areas of business. In my opinion, that explanation completely misses the point. Ukraine matters because it is full of human beings who deserve freedom, peace, love, care and self-determination. Like all of us, Ukrainians love their mothers and fathers, their children, their pets, their culture, their way of living. They laugh, they cry, they work, they play, they support and care for their families. They marvel at beautiful sunsets and sunrises, powerful art and paintings, scenic mountains of snow and moving reflective music. They dream of their futures and reminisce about lost loved ones. In short, in some way we are all Ukrainians.
Over a lifetime of traveling mostly in troubled parts of our world, especially where much poverty exists, I have come to the conclusion that people are the same everywhere. Most are good, honest, and caring. Some aren't. For me I feel It's a really dark time for our world and we have to approach it with as much faith, hope, charity and love as possible. The way forward is going to be difficult and unclear, but day by day, moment by moment, if we keep returning to our heart and our faith, that feeling of sickness that accompanies irrationality, cruelty, dishonesty, evil and destruction of good relations and of decent negotiation and decent conversation can be transformed. We must continue to show our solidarity, our love, our charity, our faith, our hope, our support for the people of Ukraine and many other hotspots where war is taking place, and for decency and justice in the world order.
Peace is a Choice
Perhaps we have all taken peace for granted. The horrors being visited on Ukraine must be a wake-up call for all of us that peace is something we all need to work so hard at. What is happening in Ukraine is truly shocking and devastating, but, sadly, it is not surprising. We, if we are honest, have seen it coming. Ukraine now stands alone, unprotected by the treaties that protect us and allow us to believe that peace is a normal state of affairs. But it isn't. Peace is a choice. It is a decision that we need to make each day about the way we live and about our responsibilities to and with our neighbours, be that in our family, in our local community, or between the countries of our world. For there is no better thing that you can do in life than to help, love and care for someone especially someone in need whether that be a family member, neighbour, friend or helping the people of Ukraine. We need the policies of peace, the wisdom of peace, the tenacity of peace and the international resolve that will deliver real peace for our world and especially now for the people and children of Ukraine. Previous generations knew this. They knew it, because they had experienced the horrors of war that most of us haven't.
Right now, as well as generous, humanitarian aid and support for refugees, about which I hope many of us will continue to help and support, we must use all our know-how for peace, continue to use our diplomatic muscle and energy where we can for peace. Jesus urged his followers to be peacemakers, not simply peacelovers. This is an important distinction, because it is a call to action. First, in support of Ukraine and other troubled lands of our world, and especially support for the many innocent children and families, potential refugees living with this conflict and other conflicts and its consequences, and support for those who are bravely protesting on the streets of many of our cities around the world. But peace, lasting peace, requires more. It requires a new commitment to law and order, accountability and investment so that we make peace and choose peace, not just hope to keep it. The suffering of the people of Ukraine, the dictatorship ambition of Russia, our own acceptance of immorality that flows through our world has to stop and we have to help it stop now so that real peace can exist and come into our world and our lives.
We should always pray because we believe God's grace has the final word, not the horrors of sin and death. But we should also pray because that prayer will shape our will and will shape our resolve and will help us strive for that peace we all need in our world and especially in our lives. The prayers of all people of faith and goodwill are with the people of the Ukraine and with other countries where conflict and war exists, with our governments, and with all the leaders of the free world, as we all implore Russia to change course, but also determine to play our part in the active pursuit of peace in our world today.
Praying for Peace
We are all praying for the same outcome of peace and if you are not, you are on the side of evil. So, let us keep praying our prayers out, let us keep loving, let us keep caring, let us keep giving what we can when we can in a truly charitable way. In times of war, often there is only faith, hope, love and charity which can't be lost. It might be all the artillery we have so let's use it to the best of our ability to bring peace into our world and into our lives. So as I continue my work here in Vsyne Nemenche on the Ukraine and Slovakian border I am reflecting on a Lenten chant from the isle of Iona which simply prays – "Please Lord, kindle a flame in me to lighten the dark and take all fear away and bring Peace." Sometimes, in the midst of terror and grief and incomprehension, kindling a flame is all we can do to keep the darkness at bay and our hope alive so that hopefully peace will be re-kindled in our world and especially in Ukraine and other troubled spots in our world where some 36 other wars and disturbances are been fought at this present time. Today as I continue my work on the border, I hope to kindle that flame for our sisters and brothers in Ukraine and in 36 other parts and places of our world where there is much unrest. I will kindle it for those who have died and their loved ones, for those on the front lines, those hunkered down in bomb shelters, the many walking for hours in freezing weather as they try to escape the violence, the injured, the terrified, the lost, the broken, the children and, I kindle a flame, forever and always, in hope, in prayer, in longing for peace for our world.
Thought for the week
As your thought for the week, Let us always remember that the greatest victory took place on the cross. What looked like utter defeat, God turned it around into the greatest victory of all time. Let me finish with this prayer for Peace for our world and our lives. A prayer for peace……..God of peace and justice, We pray for the people of Ukraine today. We pray for peace and the laying down of weapons. We pray for all those who fear tomorrow, that your spirit of comfort would draw near to them. We pray for those with power over war or peace, for wisdom, discernment and compassion to guide their decisions. Above all, we pray for all your precious children, at risk and in fear, that you would hold them and protect them. For those that are fleeing: Sanctuary. For those that are staying: Safety. For those that are fighting: Peace. For those whose hearts are breaking: Comfort. For those who see no future: Hope. Lord, make me an instrument of your peace, Where there is hatred, let me sow love; where there is injury, pardon; where there is doubt, faith; where there is despair, hope; where there is darkness, light; where there is sadness, joy; O Divine Master, grant that I may not so much seek to be consoled as to console; to be understood as to understand; to be loved as to love. For it is in giving that we receive; it is in pardoning that we are pardoned; and it is in dying that we are born to eternal life. Peace to Ukraine, our country, our world and to our lives. Amen.