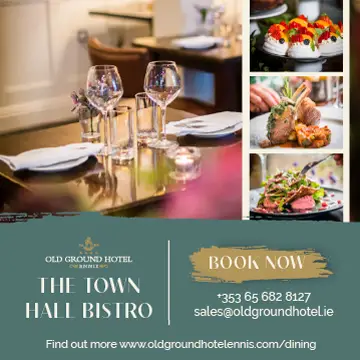 *Fiachra Roche. Photograph: John Mangan
A SECOND STINT with Lifford FC is proving to be a fruitful one for Fiachra Roche who has observed a considerable increase in the commitment and by coincidence an improvement in their fortunes.
Corofin native Fiachra was the number one target for Lifford FC boss Adrian Walsh when he prepared for his first full season as manager having taken charge before the halfway mark of the previous campaign.
Roche had previously played alongside Walsh when Lenny Franks got him to sign for Lifford in 2018. He returned to his home club Corofin Harps after this but accepted the call to rejoin the Ennis club last summer. "Walla has always kept in touch, at the end of last season he dropped a message and was keeping me in my mind. He rang me in June and told me his plans, he said to come and give it a year to see what I think, I've been loving it since," he recalled.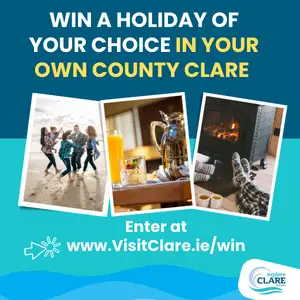 Playing in the Premier Division was among the main motivations for Roche's return. "I've been playing ball since I was five or six with Corofin all the way through, I went abroad for a while, came back and played a bit here and there, I've always been with Corofin until Lenny gave me a call back in 2018. I wanted to play in the Premier Division, to play at the top level for as long as I can, it's well organised here".
Fiachra and captain John Maher are the only players in the Lifford line-up with experience of playing in a Clare Cup final. Midfielder Roche was part of the Corofin Harps side defeated by Newmarket Celtic in the 2013 final while Maher featured for Lifford B in 2011 the last time they featured in the Cup final. "These days don't come around too often, we have to enjoy it. Back in 2013, I thought I'd be back in the Cup final in another two or three years but I've barely seen a semi-final since, I've said it to the boys to go out and enjoy it, even winning the Hugh Kelly those days don't happen too often, it is where we want to be as a club, go and enjoy it and don't take it for granted".
Thirty one year old Fiachra is unequivocal in his view that the commitment levels with Lifford now is a central reason for their run to the Ennis Carpets Clare Cup final. "Walla has us all buying into what he wants us to do, everyone is committed, even when we had bad games or bad trainings nobody has fallen away, this year everyone has bought into what we want to do, we all have the same goal. On the good days and bad days, lads have had the buy-in, they're still turning up every week, it makes the difference and that is why we are where we are".
"We've had a good campaign, the work we've put in, we're really committed and we're enjoying it this year which is the big thing, you play your best football when you're enjoying it, it's not like a chore or you're not losing interest".
Reflecting on the season thus far, he told The Clare Echo, "We've done pretty well, our goals were to get a top three finish, get to a League Final and to a Clare Cup final, we've done the three of them, I don't think anyone gave us much of a hope at the start of the season but we caught Avenue on the hop and got on a roll with five or six games, we got beat by Newmarket here, we've had a few poor games but overall we've had a good year because I don't think anyone thought we would be in the top three or the Cup final, we've won a League Cup medal too so we're happy with where we're at".
They did wear the favourites tag for the semi-final against Tulla Utd, the outcome of which was decided on penalties. Their poor performance in this outing meant the atmosphere in the dressing room at Frank Healy Park was quite deflated, he admitted. "We were so disappointed, even in the dressing room getting to a Cup final everyone was so disappointed in the dressing room, nobody said anything but we knew we didn't perform, we know the level we can get to but we just didn't perform, maybe the League Cup took something from us but we got through and that is the main thing".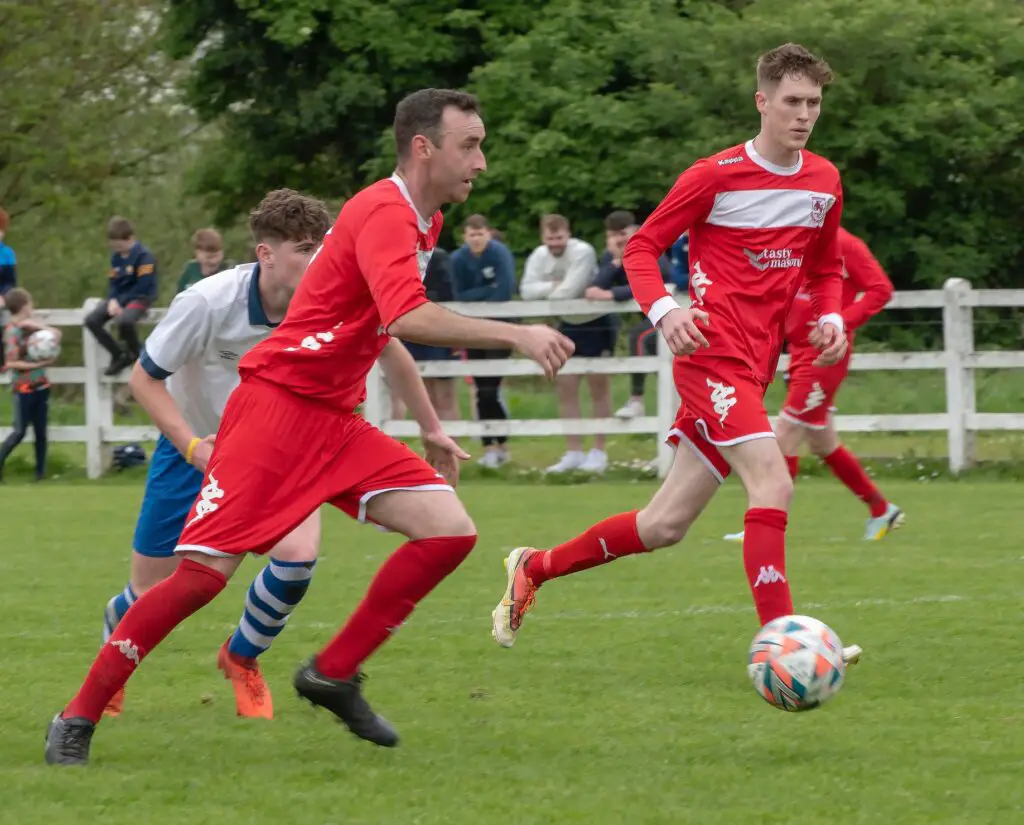 Lifford started the season by beating Avenue Utd in the first game of the Premier Division, they want to finish off their campaign with the same result. "I think we caught them on the hop, I don't think anyone gave us a chance, they came up here and beat us in the Munster Junior Cup and narrowly again in the League. They are a really strong side, they are League and Cup champions, it will be a very tough test and we'll have to be at our best but we'll give it a go".
Their self-belief was boosted with that Avenue win and by winning the Hugh Kelly Cup in recent weeks. "Those moments are special, they were big steps. Even when we played Newmarket on Sunday, we put in a really good performance against them, they're FAI champions and we only lost narrowly to them, we thought we should have got a point out of it, all of these games are big for us, the big performances will help us for Saturday because if we turn up and perform we'll be happy".
A driver with Cummins Tarmacadam, Fiachra has received plenty of support from his native Corofin after making the move back to Lifford. "A good few lads like Brian Halpin, Jason Tierney and Damien Ryan they were all at the League final and supporting us, they've all been good to me and wished me well. Josh Ryan is from Corofin too, he joined us in January and has been a good addition, it's good to have him on board, he is playing well this season".
Sunday saw them suffer a narrow 1-0 defeat to Newmarket Celtic which served as ideal preparation for the Cup final. "These are the games you want to play, you want to play the FAI champions a week before the Cup final and put in a performance that will stand to us, it's a perfect run in for us".