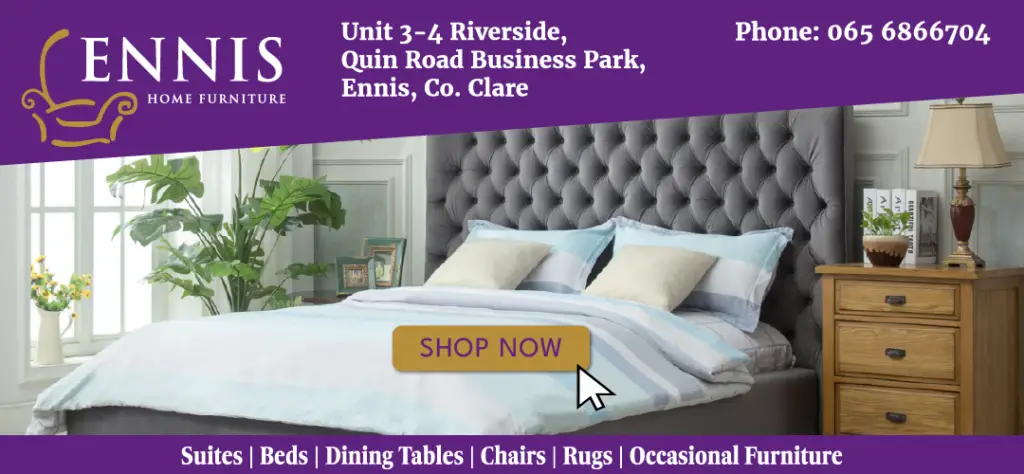 *Willie Roche. Photograph: Veronica McMahon
FORMER GAA HANDBALL PRESIDENT, Willie Roche was among the winners of the nine hole scramble at East Clare Golf Club.FORMER GAA HANDBALL PRESIDENT, Willie Roche was among the winners of the nine hole scramble at East Clare Golf Club.
A native of Wexford Town, Willie has had a lengthy career in handball. A member of the Newmarket-on-Fergus handball club, he became President of the Association in February 2014 with the Convention ironically held at The Inn at Dromoland in Newmarket.
Since completing his term, he has become more active in golf circles and is a regular on the fairways of East Clare Golf Club.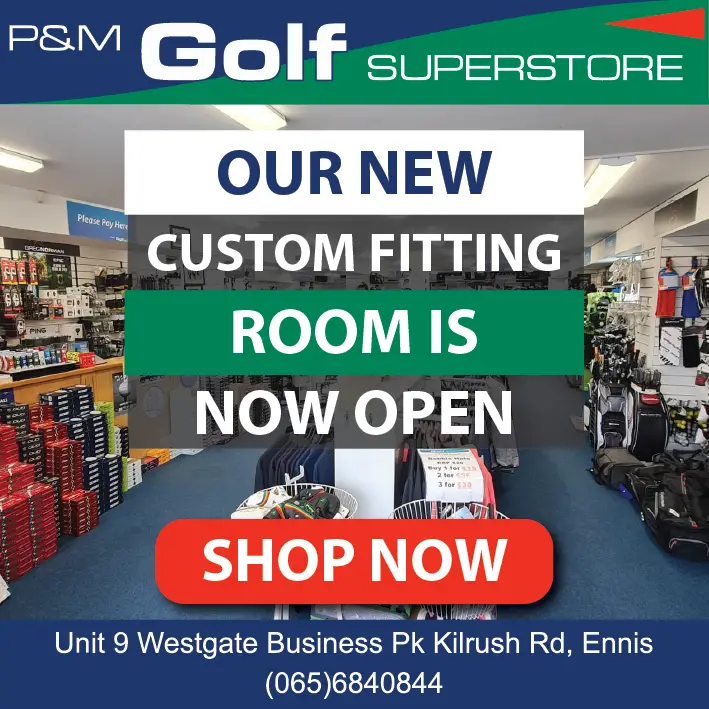 Willie along with Albhe McDonnell and Ger O Brien were winners of the nine hole scramble last week followed by Owen and Gearoid Mannion with third spot filled by Terry Coughlan, Jim Bradley and Breda O'Loghlin. The mixed scramble continues every Friday morning at 10 a.m.
Last week's torrential rainfall disrupted a lot of sporting fixtures including weekly golf competitions in a number of clubs. Some of these were cancelled while others were played over reduced courses.
Dromoland Golf Club:
Conor Ryan was the winner of the men's 18 hole single stableford Christmas turkey competition at Dromoland at the weekend with 42 points. He had two to spare over Joe Walsh with Brian Foudy, also with 40 points, in third spot.
The winner of the ladies 9 hole turkey and wine competition was Leslie O'Flynn with 21 points from Joan Ryan with 20 points. Julie Fitzgerald was third with 18 points followed by Mairead Toomey, also with 18 points.
Kilrush Golf Club:
The winner of the men's 12 hole turkey competition at Kilrush on Sunday was Michael Shannon Senior (17) with 31 points from Bernard Coleman (11) with 28 points.
John Robinson (17) was third with 28 points with Brendan Carey (13) in fourth spot and he also had 28 points.
Woodstock Golf Club:
Last week's club fourball at Woodstock was won, with a better back nine, by Tyrone Kearse and Michael Coughlan with 46 points from Alan Garrihy and Jason Dormer. In third place with 45 points were Ray Casey and Ray McEnery.
In the Bank holiday weekend scramble the winners were Colm Mullen, Tony Neville, Liam O'Connor and Steve Lahiffe with 51.3 from Henry Butler, Ross Kenny, Neilius Butler and Vincent McInerney with 54.8.
Ennis Golf Club:
The men's competition at Ennis at the weekend was a fourball betterball which was won by Brian Considine (19) and Pat G. McInerney (12) with 47 points. They had one point to spare over John C. McNamara (12) and Noel Normoyle (13). In third place, also with 46 points, were David Casey (14) and Dave Kenneally (3) and they were followed by Leo Herbert (13) and Seamus McEnery(5) with 45 points.