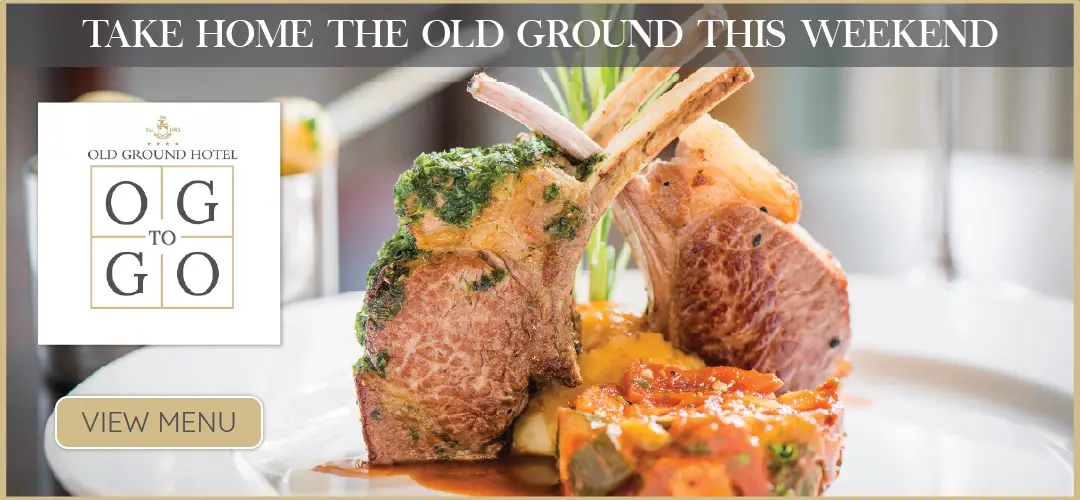 *Colm Collins has a word with Ciaran Russell. Photograph: Gerard O'Neill
Consecutive wins have kept Clare's hopes of qualifying for the top tier of the Allianz National Football League alive.
Joe McGann's goal with fifty minutes played in Sunday's three point win over Kildare proved to be the difference as Clare secured a win in Newbridge for the first time. This coupled with their opening round victory over Laois keeps them in the race to qualify for Division 1 of the National Football League.
Reflecting on their latest success, manager Colm Collins was quick to applaud the influence of the highly-rated Rob Mulcahy who works as an athletic performance coach and sport scientist with Clare GAA.
Having found it difficult to break down Kildare in the opening half, Collins admitted that their trust in the work of Mulcahy ensured there was no worries on their behalf that their second half challenge would fade. "Rob Mulcahy is an exceptional guy and he deserves great credit," the Kilmihil native remarked.
He added, "The platform for victory is their physical fitness. Rob Mulcahy is our strength and conditioning coach and we're never afraid they are going to run out of gas".
Similarly, Colm felt the input of former Kerry goalkeeper Declan O'Keeffe and new coach Gerry McGowan of Sligo were particularly to the fore. "I would like to credit Gerry for something which took us a long time to nail and that is patience. There was a ball in the first half when we held onto it for a long period of time and rather kick it away which we would have done in an old Clare team which would have allowed the Kildare lads to attack".
Trailing by three points at half-time was a big plus, the Cratloe clubman maintained. "Not that the breeze wins any match but I thought it was particularly difficult to score from play in that goal and I thought were in a good spot at half-time with some really good shooters to shoot from outside like Eoin Cleary, Tubs (David Tubridy) and Emmet McMahon, they are really good outside shooters so at half-time I thought we had a great chance and I'd have taken being three points down at half-time before the match. I didn't need to say anything at half-time, the lads were really up for it and they did really well in the second half, they kicked some good scores on a difficult day for shooting because of the breeze".
Kildare boss, Jack O'Connor was a frustrated figure and pointed to the lack of composure showed by the hosts in the final stages as he lamented their loss. "We were set on trying to get a win today and put us in the firing line for the semi-finals but we'll just have to dust ourselves down and get our heads around the game and be right for Portlaoise next weekend and try qualify that way".
A three-time All-Ireland winning manager, the Kerry native was in no doubt that the deciding moment of the game was McGann's goal. "A goal was always going to be a crucial score, unfortunately it was Clare that got it. It was fortuitous enough, they were going for a point and the shot dropped and caught out our defenders, once they got a goal and got their nose in front it allowed them to drop bodies back and they are a hard team to break down".
Leading by four points with forty two minutes on the clock, O'Connor was adamant Kildare were never comfortable. "I never thought we had enough, Clare are very spirited, they have a good system, their manager is with them seven or eight years so they know what they are about. They got one over us in Ennis last year and today the goal might have been a bit fortuitous but they fought till the bitter end".