At what point does an amount of money become too much money? Let me be more specific — at what point does Skoda — which has become amazingly successful in the past decade, and which has long since left its bargain-basement roots behind — become too expensive?
Possibly the perfect case for this point, is the Skoda Kodiaq 2.0 TDI 180 DSG 4×4. That's a mouthful of a name and an eyeful of equipment. The Sportline models now slot in at the top of Skoda's range, ahead of the previous top-spec 'Style' models and, in terms of equipment, Skoda has basically loaded up the options howitzer and fired; point blank.
A Sportline Kodiaq comes with, in addition to the likes of the eight-inch infotainment screen and keyless go that comes with Ambition spec, 19-inch alloys, leather multifunction steering wheel, lots of (possibly fake — it's hard to tell these days — carbon fibre trim, a panoramic sunroof, black exterior styling details, gorgeous (and gorgeously comfortable) high-backed sports seats with leather and Alcantara suede trim, LED headlamps, and a sports styling kit.
Oh, and our test car came with the highest possible mechanical spec for a Kodiaq (at least until the range-topping RS model arrives later this year) with the 190hp version of the 2.0-litre TDI diesel engine, a seven-speed DSG automatic dual-clutch transmission, and four-wheel drive.
But wait, there's more. Our test car had extra toys — a bigger touchscreen (the 9.2-inch unit), bigger alloy wheels (20-inch 'Vega' items), a rear view camera, heated seats, and metallic paint. The total for those extras? €3,641.
The total for the whole car? Inclusive of options, you're looking at €52,716. Woof. That's a lot of money, in anyone's terms.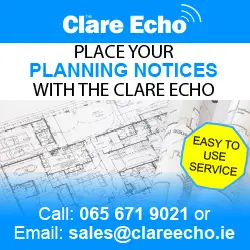 The thing is that it's hard to begrudge the Skodiaq (the inevitable nickname for the Kodiaq) simply because it's so nice. Nice can be something of a damning-with-faint-praise word, but in this case it's just the best way of describing Skoda's biggest SUV.
The Sportline kit on the outside does make the Kodiaq look a little more glowering, a fraction more menacing, but even os it's a friendly-looking thing. The Kodiaq'a styling and sheer, upright, boxiness are both signals that you've bought this car for its usability, not for its posing power. Quite right too.
Inside, we've previously accused the Kodiaq of having a cabin that's a little too plain, a touch too upright and sober, but the Sportline model does make some amends in that direction. The big 9.2-inch screen looks great, and is mostly great to use (mostly, because unlike the eight-inch version it lacks a physical volume knob, so is a bit more fiddly), while the carbon-fibre inserts (yeah, like you're really trying to save weight on a car this size with a handful of carbon panels) do make the whole thing look a little smarter. And those high-back bucket seats are. Just. Wonderful. They are as good and as comfy as anything you'd find in, say, a Bentley. Which does put the price rather into perspective.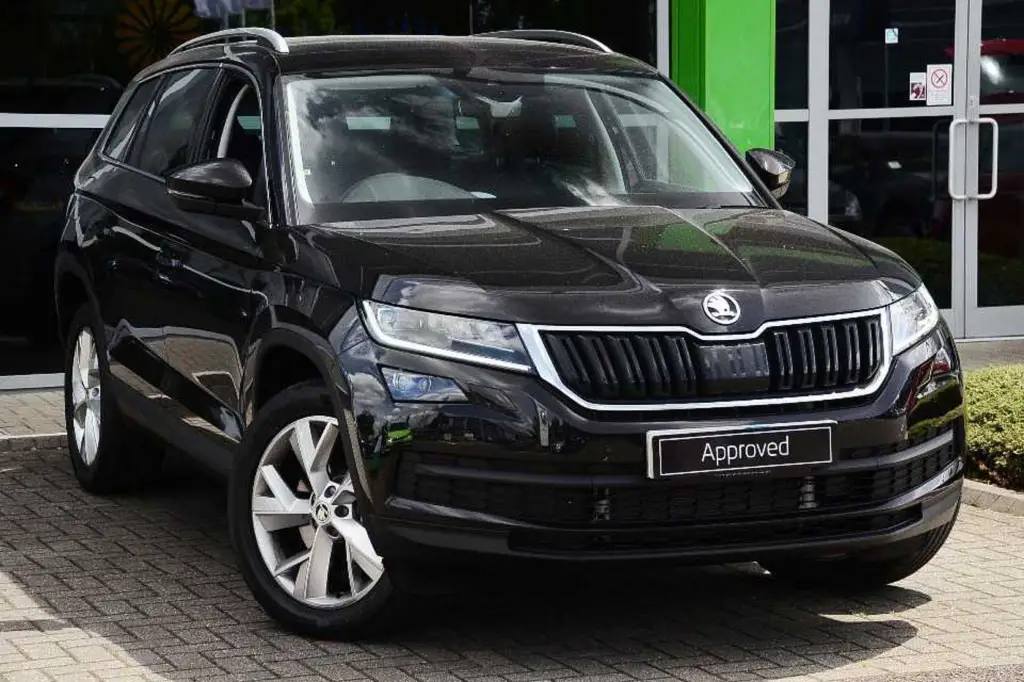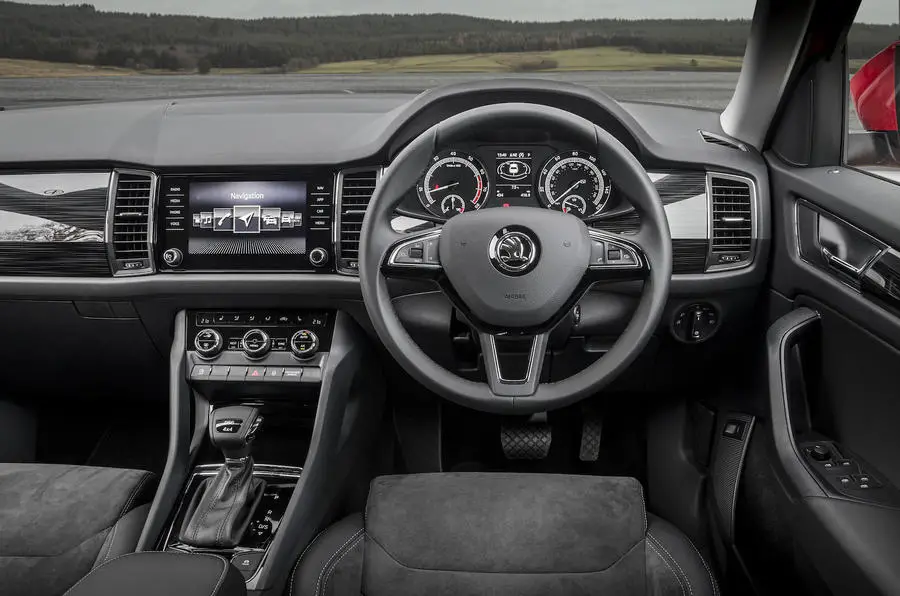 Then there's the sheer practicality. With the optional seven seats in place, you can easily squeeze five people into the back of the Kodiaq, and those in the rear-most seats don't even have to be midgets (though it helps). With all the seats up, you still have a vestigial 270-litre boot left, but the news gets better as you start to drop the seatbacks. Lower the two boot seats, and you have a colossal 630-litres to play with, while if you fold all the rear seats flat, you've got, effectively, a van with more than 2,000-litres of load-lugging capacity.
To drive, the Kodiaq is… really nice. Again, that sounds like the faintest of praise, but again it seems appropriate. Those 20-inch wheels do make the ride a touch too stiff-edged around town, and there's no detectable steering feel (belying the Sportline tag) but otherwise the Kodiaq rolls along in a hugely pleasing fashion, with decent refinement, solid (if not exceptional — maybe you'd be better off with the 150hp engine) performance, and a sense of solidity and capability that not too many other vehicles can match.
Is it really worth €50k, though? It's a really tough question to ask, and of course in reality all such answers are in the eye of the beholder (or at least the cheque book beholder) but I think the Sportline squeaks a pass. Personally? I'd get a cheaper, but still hugely capable, Skodiaq (actually I'd get the Superb Combi estate but that's a debate for another day…) but the Sportline just about carries itself across the line.
By Neil Briscoe
Model tested: Skoda Kodiaq 2.0 TDI 190 DSG 4×4 Sportline
Pricing: €52,716 as tested; Kodiaq starts at €30,950
Engine: 2.0-litre turbocharged four-cylinder diesel
Transmission: seven-speed dual-clutch automatic, all-wheel drive
Body style: five-door, seven-seat SUV
CO2 emissions: 151g/km (Band C – €390 per annum)
Combined economy: 49.5mpg (5.7 litres/100km)
Top speed: 209km/h
0-100km/h: 8.8 seconds
Power: 190hp at 3,500-4,000rpm
Torque: 400Nm at 1,750-3,250rpm
Boot space: 270-630-2,005 litres
EuroNCAP rating: Five stars: 92 per cent adult; 77 per cent child; 71 per cent pedestrian; 54 per cent safety assist