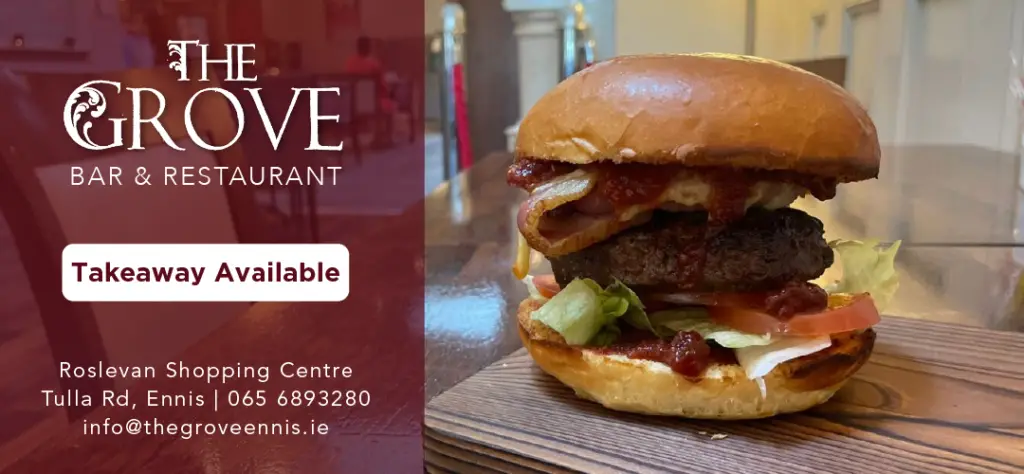 4,000 visitors will descend upon the county this weekend as the SKODA Ring of Clare cycle pedals into town.
Over 2,500 cyclists from fourteen countries will compete in the fourth annual event with their family and supporters adding a further influx. The ŠKODA Ring of Clare Cycle is part of the international ŠKODA Celtic Cycling Series, starting and finishing in Ennis. Cyclists have the option of 160km and 120km routes that brings the event along the Wild Atlantic Way, Loop Head Peninsula and back to Ennis by the newly developed Shannon Estuary Way.
Damien Hayes of SKODA Al Hayes in Ennis maintained the Clare cycle is the fastest growing in the series. "This is the fourth year of the event and it has sold out for the past three years. It started in 2016 with 800 cyclists and has trebled in a short space of time to 2,500 participants annually. The feedback from participants have highlighted the spectacular route around Clare from the coast, Loop Head Peninsula to the estuary journey back to the finish. The reputation of Ennis as a great host town provides another reason for so many visitors to take part. The impact of the event spreads beyond Ennis with hundreds of cyclists staying across the county delivering a real economic boast for Clare".
Sport tourism research conducted by event partners Repucon Consulting has revealed six of ten event participants will return to the area for a non cycling visit within a few years.
Event director Ian Falconer flagged how the timing of the event is very positive, allowing for Co Clare to build on the momentum of the DDF Irish Open. "It has been a great few weeks for sport tourism in the county and all events regardless of scale help to keep the county in the minds of visitors thinking of places to visit. The event last year was one of the highest rated national Cycling Ireland positives voted by the participants.
"This year we have added a range of new elements to develop the overall cycling experience for participants plus the route is selected to showcase the best of what Clare has to offer The event goes through a varied series of backdrops from taking in the Estuary and parts of Loop Head, bringing cyclist along segments of the Wild Atlantic Way they may not be familiar with. It's a spectacular route and the development of the post cycle Bike Fleadh with the help of Ennis Chamber and Ennis Vintners is already a big attraction for cyclists. The event is designed to have a major sport tourism impact on the area and we plan for it to become one of the bigger events in the national cycling sportive calendar".
Traffic delays are expected for the duration of the cycle which commences at 9am on Saturday morning from Clarecastle GAA, cyclists will then head towards the Miltown Malbay road from Ennis returning home via the Kildysart road.