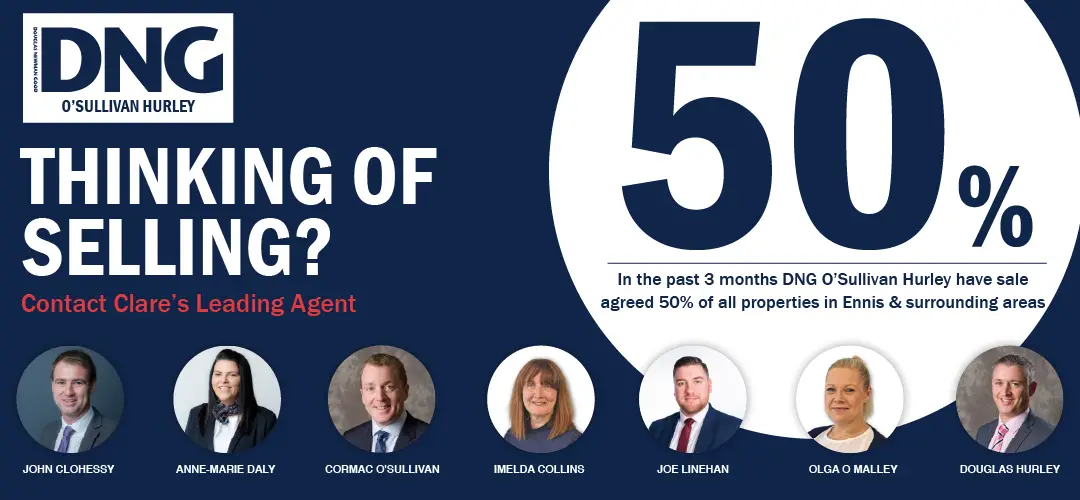 *Ciarán Russell. Photograph: John Mangan
On and off the pitch, Ciarán Russell has had an eventful few months.
As several key men exited the Clare senior football panel, manager Colm Collins made an approach to the Dublin based Garda as plans of him making a return to the squad for the second time were put in place.
More significantly in his life, Ciarán and his partner Amy welcomed the arrival of their first child together, Rían prior to Christmas.
Living in the capital means the commute time for training whether it is in Caherlohan or UL is far longer. "There are five of us in Dublin at the minute, we can travel down together but with me being on shift work I've to do a lot of the commute myself up and down. It's difficult but there are inter-county players all over doing it. A lot of people are living and working in Dublin, there is a lot of travelling but it's something you get used to," he told The Clare Echo.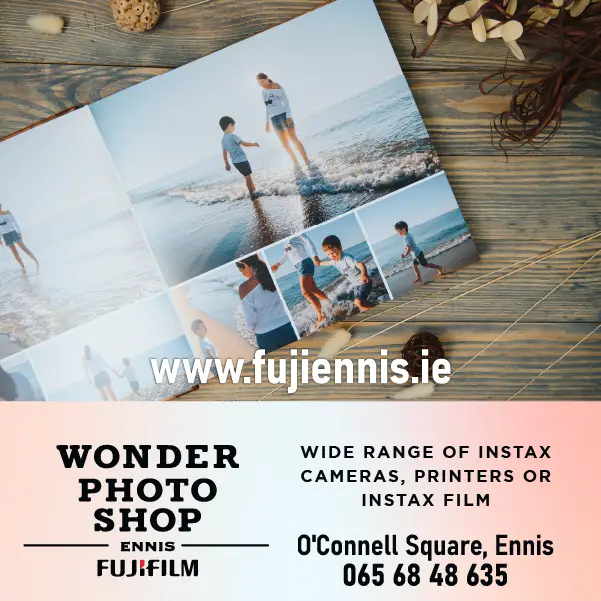 This time on the road has been made easier by the fact Amy and Rían often stay in Ennis when Clare are training over the weekend. "Fortunately he is up and down between the both, I'm lucky enough that he's down in Ennis at the minute. I'm lucky enough that he can come to Dublin and Ennis, I've plenty of time to spend with him". He is adamant that there will be no fear of his son being a supporter of the Dubs in the years ahead but instead will be giving his full backing to the boys in saffron and blue.
Despite being a new parent, Ciarán admitted his sleep pattern is not overly affected. "I don't think my sleep pattern was ever great because of the shift work. The only benefit is I'm up early for training like this morning, I was up well on time, normally I'd be trying to pull myself out of the bed for training whereas this morning I was already up and ready to go. It's another thing to add in, it's enjoyable and not something that worries me too much".
First added to the panel in 2014, he opted out in 2016 and 2018. The words of manager Colm Collins were key in getting the ex Element Six employee on board, "I met with Colm, we had a chat and I realised it was something I wanted to get back into".
Playing his club football with Kilmacud Crokes last year has him primed to acclimatise back to inter-county life. "The championship up there is competitive. You're talking about going onto to the next level up there, the standard down here is just as good, it was something different to get used to, first year in you were trying to get to know lads and then you're playing with or against lads that have four or five All-Irelands, there is a good standard there but nothing that playing inter-county for the last four or five years wouldn't have you prepared for". He is set to return to his native Éire Óg for this year's championship.
Westmeath is pinpointed as the "immediate focus" for the Turnpike native. Providing a helping hand on the pitch whether it is at midfield or the half-back line is another target. "Wherever you can get back into the team or help out, as long as I can get minutes on the pitch is the main thing. I played the first game against Limerick in the McGrath Cup at midfield, it is somewhere I've played a couple of times but not too many times either. I played a small bit for Éire Óg there a couple of years ago and a couple of times in the year gone with Kilmacud so I've played it but I'd be more used to the half-back line, they're all similar enough so I'd be happy".
He may have been away from the squad since 2017 but Russell is now viewed as one of the more senior figures in the dressing room. "I've been impressed getting to know some of the younger lads, a lot of them are fairly mature for their age and well able to play football, they can handle themselves but at the same time I do have a broad range of experience so if anyone does need it I'm there to give them a hand out".