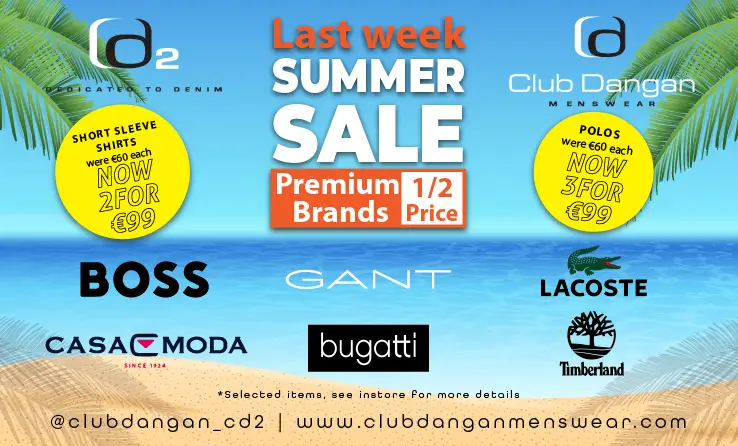 Clare hurling received a much-needed boost last weekend when we got our Munster campaign off to the best possible start by beating the old enemy in Thurles.
That win opens up great opportunity for this Clare team to go on and challenge in Munster, but this all hinges on getting a result against Cork, who have proven to be something of a bogey team for Clare in recent years. Clare have only beaten Cork once since the All Ireland win in 2013, and that 2019 win proved to be superficial as Cork progressed from the Munster SHC and Clare were knocked out that day.
An old teacher of mine used to often joke "how do you characterise a Corkman with an inferiority complex? it's one who thinks they are only as good as everyone else". But after recent results culminated in their first-round drubbing by Limerick, many in Cork will be experiencing an existential crisis.
Cork have always played an intriguing brand of hurling with the running game coming to prominence in the early 2000s and remaining as the status quo since. However, in recent games they appear to have shifted too far towards keeping possession at all costs. This has left them looking terrified of taking the ball into contact or of striking long ball into the forwards. The risk averse nature of their approach ended in disaster against Limerick with defenders feeling that they could not deliver direct ball to their forwards and their short options shut down.
The Limerick forwards gave an exhibition of how to defend from the front when they set traps for Cork defenders coming out with the ball. This allowed them to turn ball over time and again, resulting in 2-16 scored as a result of Cork turnovers. Brian Lohan will have seen how effective this was and will be hoping our forwards can put up a wall for the Cork backs coming out of defence
Against Tipperary, our half forward line pressed the Tipperary puckout effectively. When Tipp advanced the ball to their halfback line, David Fitzgerald and Shane O'Donnell's work rate in particular was evident and their excellent tackling created scoring chances for their colleagues. This weekend will be another huge opportunity for them to pressurise the opposition defenders.
Looking at our last game, both Tipperary and Clare left a lot of space for the inside forwards to operate in. Clare exploited this while Tipperary failed to take advantage. Ger Browne's goal at the beginning of the second half will have to serve as a warning shot to us for this weekend. Browne collected the ball just inside the Clare half of the field and had open road all the way to goals before dispatching a good finish to the net.
With the electric pace that Cork have available to them, Clare will have to cut out this threat, and our half backline may have to sit a bit deeper than they did last week. Having said that, you don't want to concede the midfield to Cork, which means Clare has to make it a physical battle for them. The onus for this will be on our half forward line to work even harder closing off space and not allowing Cork to get comfortable in the middle third.
While Cork hurling may be at a low ebb currently, they have held a psychological edge over Clare in recent years. Cork looked electric in the first half in the Gaelic Grounds last year as the movement of their forwards in particular was too much for our backs to cope with. When they are in full flight, they can be an awesome team to deal with. The fight seems to have been taken out of them recently but Cork don't respect Clare hurling and even though they are down currently, they will fully expect to win this game.
The puckouts will be an interesting aspect of this weekend's game. Clare got their tactics spot on against Tipperary; they were able to shut down the short puckouts regularly and when Hogan did go long, John Conlon, David McInerney and Diarmuid Ryan gobbled up the ball. You will see far more dynamism in the Cork half forward line. Pa Collins will hope to hit Cork players on the move and you can expect Conor Lehane and Robbie O Flynn in particular to be at full tilt when running onto ball.
I predict Clare will completely concede puckouts to the Cork full backline and challenge them to build the play from there. We can't afford to leave the space for the Cork half forwards to run into and by conceding the short ball we can negate their ability to receive this puckouts at pace further back the field.
While many have not rated Clare's chances this year, they have done what has been asked of them so far. This weekend will be another good test for us, but it is one that we have the ability to pass. Clare could have beaten Cork last year, when we were beaten by a narrowly better team. With the addition of Peter Duggan and Shane O'Donnell to that team, I think this tips the scales back in our favour. I'll be travelling to Thurles this weekend in expectation of another win for Clare.