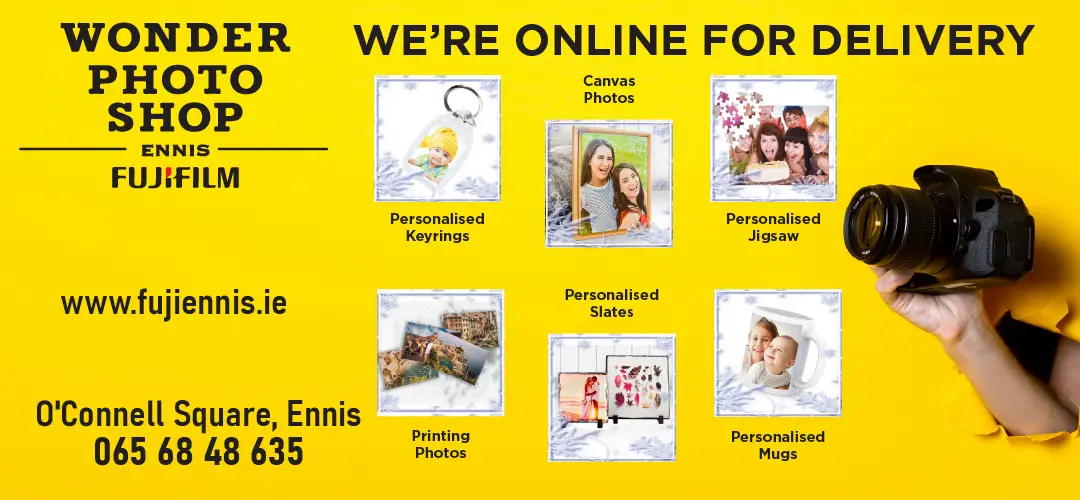 *Photograph by Gerry Hall
Greater resources are needed for female refugees in Ireland, Cllr Cathal Crowe has claimed.
Last Wednesday, Minister for Justice and Equality Charlie Flanagan announced the commencement of the Domestic Violence Act which has created a new offence of coercive control. The act also includes measures to recognise an intimate relationship as an aggravating factor in domestic violence cases.
In a statement to The Clare Echo, Cllr Cathal Crowe, a Fianna Fáil general election candidate welcomed the offence relating to coercive control. This is psychological abuse in an intimate relationship that causes fear of violence, or serious alarm or distress. "We know from victims of domestic abuse, that coercive and controlling behaviour is often a key component of the abuse they are subjected to. This type of abuse leaves no marks or scars but can cause victims to lose their freedom and experience fear on a daily basis. I am glad that this is now regarded as an offence in and of itself and that it is recognised as being as harmful as physical abuse.
"More must be done to help those who are suffering this type of abuse. Statistics have shown that Irish women are amongst the least likely in Europe to report crimes of domestic violence. This under-reporting is a major issue and those who do come forward, face obstacles such as having nowhere to go, no financial independence and having to navigate the courts system to get help. We have only one-third of the refuge spaces recommended by the Council of Europe and there are counties without one single refuge. The new legislation needs to be complimented with additional external resources," Crowe added.