*Photograph: Gary Collins
Fears of potential "serious flooding" exist among residents in an Ennis estate following the dumping of construction waste.
Speaking at the September meeting of the Ennis Municipal District, Cllr Mark Nestor (FF) claimed that "a couple hundred tonnes of construction waste" had been dumped at a boundary wall by Kevin Barry Avenue. He warned that it poses a risk of "serious flooding" and has caused "an awful lot of stress" among residents. Cllr Clare Colleran Molloy (FF) also relayed the worries of residents on the possibility of flooding.
Where the waste has been dumped evoked some nostalgic memories for Cllr Johnny Flynn (FG). "I grew up in this area and played Cowboys and Indians on the site where a mountain of rubble has been deposited". He outlined that elderly residents were "very upset by the landfill" and added that there was additional disappointment with the planning decision to allow St Clare's close off a right of way in the vicinity.
Responding to Flynn's contribution, Eamon O'Dea committed to discussing the matter at greater length with the planning and environmental sections of the local authority to obtain relevant reports.
An investigation on the matter is required, Cllr Pat Daly (FF) maintained. He highlighted that dumping had also been common at the site behind Corrovorrin Cemetery. "It is a beautiful area used by the fisherman and they are disgusted, it is coming up to the back of St Anne's school, I hope it will be investigated".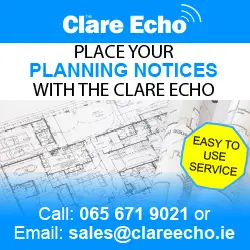 A replacement to the fencing at the laneway in the area was initially requested by Cllr Nestor. Acting senior executive engineer, Ian Chaplin detailed that an inspection would be conducted by Municipal District staff and that funding sources would have to be identified to carry out works following negotiations with adjacent landowners.