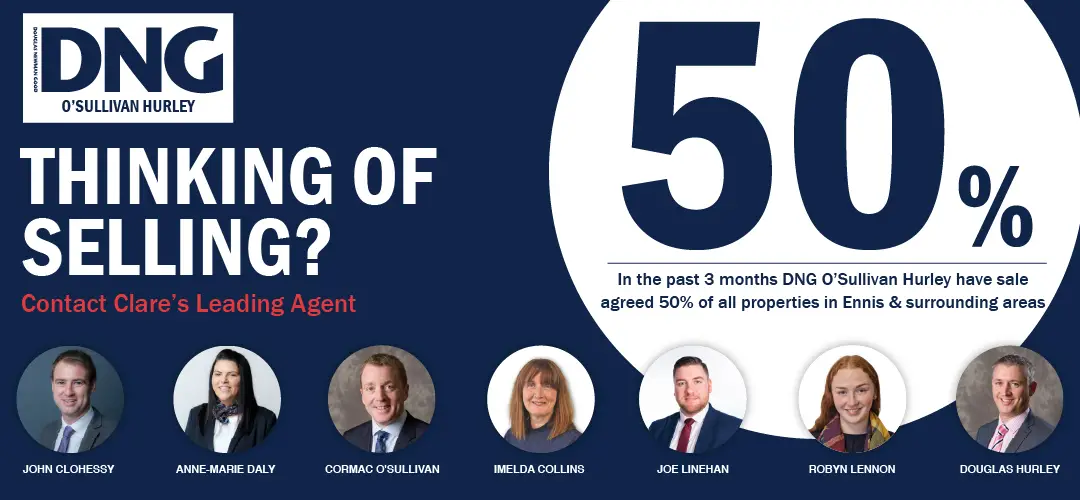 *Dominic Haugh speaking at Saturday's public meeting. Photograph: Joe Buckley
SHANNON TOWN faces the risk of becoming divided even further as persons on either side of the debate on whether asylum seekers should be housed in emergency accommodation in the Industrial Estate air their views.
Dominic Haugh has lived in Shannon since 1983, he was present in the Town Park on Saturday morning and was among the minority to speak up and say that more refugees should be welcomed into the locality.
It became tense and he was involved in further heated discussions once the meeting concluded as he attempted to put across his point of view.
Speaking to The Clare Echo, the secondary school teacher stressed that current difficulties in the country cannot be blamed on asylum seekers. "The problem we have is that we have a crisis in housing and health, we have a Government that by and large ignores its communities most of the time, this is just another example. Clearly people have concerns, that is not the issue, people should be informed of what is going on in their own community and the Government isn't doing that, the danger is if you pick an issue like the refugee crisis and then begin using that to say we can't take anymore, if all 70,000 refugees were kicked out of the country tomorrow morning it wouldn't solve the housing crisis, it wouldn't solve the health crisis or the crisis with facilities here".
He added, "The danger with picking on a particular cohort is that you create division within a community, that is the point I was trying to make with regards to what happened in Shannon in 1972 and 1973, there was this attitude and these concerns but eventually the people of Shannon realised that the people coming here were victims and they embraced what was going on, it created a community in Shannon, the people from the North helped build the town, Shannon as a community is hugely diverse, it has different religions and different nationalities, the stuff being said by some people not by everybody that we don't who these people are and what countries they are coming from, the vast majority of these people are coming from countries where there is war, where there is famine, violence and terror.
"An awful lot of them don't carry passports because they can't, if they get caught they get sent back and executed, this talk of unvetted men of fighting age is a trope from social media. We have a situation where we should be looking to say, these people have different needs and need help, then we process their applications, the reality is that Ireland has one of the more stricter refugee and asylum processes in the entirety of the European Union, the fact that the Government haven't been capable of doing that properly is a Governmental problem and not the fault of the people involved".
Regardless of the views expressed, there was agreement from persons on either side that insufficient information has been provided to the public to date.
This in the view of Dominic allows for exaggeration. "If you dump 400 people into a hotel and give them nothing to do and don't tell them what is happening, eventually stuff will boil over, to say everyone in Killarney who is an asylum seeker and a refugee is causing problems is not true. We have no idea what the plan is for here, people are saying there are going to be 1000 people up in the Industrial Estate, we don't know that, we know nothing but because of things like social media everything gets heightened and blown out of proportion completely, then some people step into the vacuum and create division. We had a similar meeting to this in North Dublin a few weeks ago and a situation a couple of nights ago where a gang of thugs were running around Finglas and the north side of the city looking for refugees who were kicked out on the street by the Government because they had nowhere to put them and they were trying to beat up, that is the type of society that some people want but it is not something I want to see happening in Shannon. The fear I have with this type of activity and this event is that some people will step into the vacuum and create this division in our community and I don't want to see that".
A member of the Socialist Party, Haugh unsuccessfully contested the 1999 local elections in Shannon where he secured 108 first preference votes and was eliminated on the second count.
He admitted that he was fearful of what could happen based on the public meeting. "I'm worried with how this type of an event will play out, I understand the concerns of people in the community. The people we need to blame in this are the Government, it is not the people who are coming to this country to save their lives, to get away from war, terror and violence".
"I think people are frustrated and are expressing concerns, to a degree they are lashing out a bit, stuff like this can boil over very quickly and that is the concern. Unfortunately sometimes when you target a particular section of the community or people like refugees then you end up with a situation where division can be created within an entire community, we're better off coming together and working to support refugees, just like the Shannon community did in 1973 when all the people came down from the North, just like the Shannon community did a year later when Chilean families came in here because they were driven out by the dictatorship in Chile and just like we've always welcomed people from all over the world in this community over the last sixty years that the town has been in existence".
Creating a Residents Group that does not represent the entire population of Shannon could see Dominic and others create a group of their own. "They said they would establish a committee to express the voice of the community of Shannon, the population of Shannon is about 10,000 and there was over 100 here today and not everyone is in favour, they can set up a committee but they need to make it clear that they are expressing the view of a very small number of people in Shannon here today and not the views of everyone in the town, that is the reality".