It is unknown when childcare facilities will reopen in the country, prior to their closure they were described as being "on the brink of collapse" by elected representatives in the county.
€12 is the average wage in the sector with no pay issued for the training days or holidays of those employed in childcare. Different groups involved in Early Years have formed an alliance in recent months seeking reform from a national level. The alliance comprises of The Federation of Early Childcare Providers, The Association of Childhood Professionals, The National Childhood Network, The National Community Childcare Forum, Seas Suas and Big Start.
Their quest was unanimously supported by elected members of Clare County Council at a recent meeting. Councillors Paul Murphy, Gabriel Keating and Pat Burke, all from the Fine Gael party tabled a motion asking that the requests of the alliance be followed through on at Government level.
This included the development of an early years funding model which supports affordable and accessible childcare, the introduction of adequate funding and the creation of a single inspection process. "Staff across the country are overworked and underpaid and many are leaving the sector on a daily basis," Cllr Murphy said when reading aloud a letter from one Clarecastle based childcare provider.
An East Clare provider flagged that early childcare services in Ireland have the highest fees in Europe but are among the lowest paid sector of the economy. Early Years educators earn on average €11.60 per hour, 61% less than the living wage of €12.30 per hour.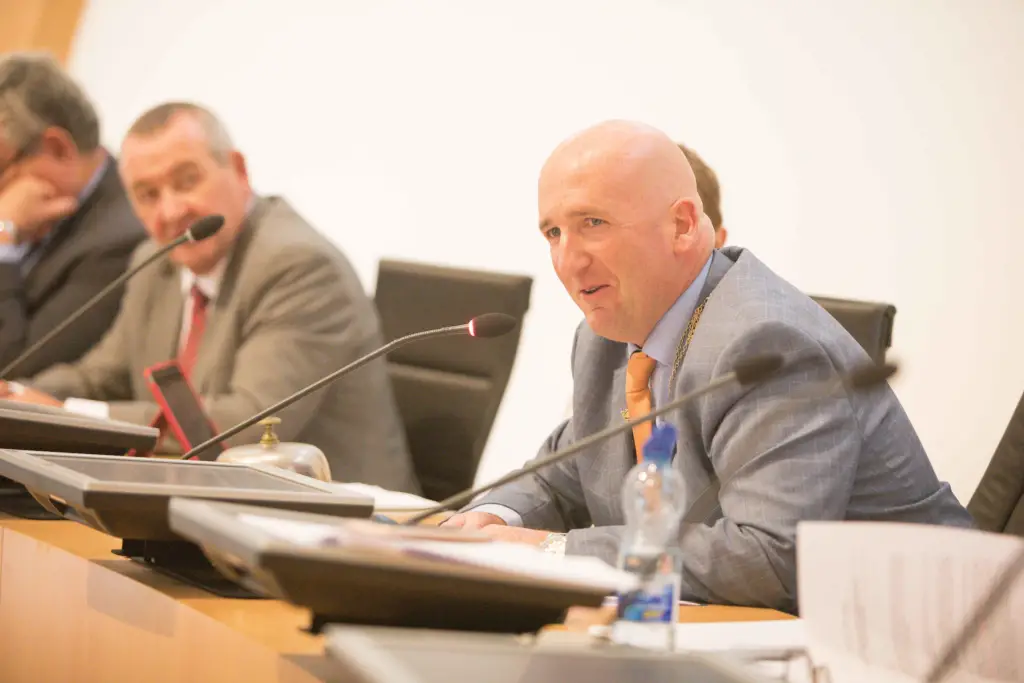 "Families are crippled by childcare," Cllr Murphy stated. The motion was seconded by Cllr Keating with cross party support in the Chamber. "To have highly skilled workers expected to work for €12 is wrong," Cllr Donna McGettigan (SF) lamented. "I believe it is a national shame. I am not privileged to have children but this has been a big problem since I was elected in 2014," Cllr Clare Colleran Molloy (FF) stated.
As Chairperson of the local creche in Clonlara, Cllr Michael Begley (IND) revealed that they cater for 100 children but "cannot get full-time staff, we're lucky to get part-time staff". He sympathised with providers, "Management at a creche have to spend more time at a computer than caring for children. Childcare at a community level is at the point of collapse. The whole system is on the point of collapse, I don't want to sound dramatic but that is the reality of it".
Education's importance has heightened, Cllr Joe Killeen (FF) felt as "both parents are expected to enter the workforce". The former primary school principal outlined, "Children with special needs now need to be identified at early year stage to put supports in place in primary schools".
Further support came via Cllr Johnny Flynn (FG). "The early years are the most important in a child's development. It is quite shocking how this sector has been so badly supported". Cllr Mary Howard (FG) added, "Our children are the most precious thing we have. This is a very important notice of motion. You cannot have somebody working with children who are not happy because they don't feel appreciated".
Councillors shared their experience of being involved with such groups and admitted to being "naive". Cllr Joe Garrihy (FG) recalled his time as Chairperson of a Lisdoonvarna Community Group that set up the Childcare Community Centre which received a €1.2m state investment, it now has ninety children and employs between 14 to 18 people. "The people who work there are exceptional people. I can't believe we under value the work they do". Similarly, Cllr PJ Ryan (IND) was behind the scenes in setting up a creche in Sixmilebridge, "I was naive to get involved," he admitted, "as it went on the bureaucracy was just crazy".
It was felt by Cllr Roisin Garvey (GP) that the wording of the motion was "quite loose and vague". She reflected on setting up a pre-school in Kilfenora sixteen years ago, "that was a nightmare, I can't imagine what it is like now". She said workers were seen as units rather than humans.
"A lot of us were pioneers in our communities, we have some of the finest childcare centres in our communities. The amount of time and effort that goes into providing a service, there is surely a more simple way of helping parents to try and run their services. It is like an archaic system that somebody would set up that you couldn't set up in modern Ireland, on the other hand you have all these colleges offering childcare courses. Biggest employer where I live is the childcare facility and it's the best service to the community," Cllr Pat Hayes (FF) commented.