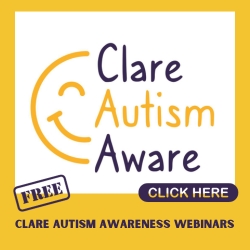 Living in 'lockdown' has reacquainted the people of Clare with the area where they reside and has highlighted the need for investment in communities.
With increased levels of people across the county exercising within their own locality, it prompted Cllr Alan O'Callaghan (FF) to seek more extensive facilities to promote further activity in the months ahead.
"Newmarket-on-Fergus have a community bike station put in place. It there any provisions for them to be put in within our Municipal District," O'Callaghan asked. "It is like a service station for a bicycle," he explained and noted that several villages throughout East Clare could benefit from their presence.
Grants are becoming available for bike stations, acting senior executive officer, Morgan Lahiffe responded. CLÁR funding and the outdoor recreation grant were the best routes to follow for such a proposal, he advised. "The promotion of outdoor localised exercise is happening so those schemes are welcome".
Cllr Pat Hayes inquired at the recent Killaloe MD meeting on the progress of a walkway from Scariff to Ogonnelloe. "Substantial funding has been given for it, has the work started," he asked and estimated that €600,000 was allocated to the project. "The amount of people that have refound their communities and roads, it is something that has been really found as part of COVID-19 with social distancing in our communities".
Senior executive engineer, Tom Mellett confirmed that a "substantial programme" has been tendered. "We're working our way towards Tuamgraney and Scariff," he said an appointment is expected shortly.