Shannon based business Creative Clay provides decorative homeware inspired by the beauty of different landscapes throughout the county.
Started by local Ceramic Design graduate Raquel Walton in 2015, the workshop based in the Ballycasey Craft Centre is a dream come through for the mother of two, who took a redundancy from the Irish Country Pottery Factory in Shannon when in closed its doors due to financial difficulties in 2009.
Spending the subsequent years post-recession as a stay-at-home mother "a great opportunity arose, for something that I always wanted to do since college, run my own pottery studio," she stated. Key life skills like starting you own business were foreign to her during her time at Limerick School of Art and Design, and so she turned to the Local Enterprise Office (LEO), where she took the Start your Own Business Course, offering key insights into what it would take.
Her love for the craft stems from the versatility of clay. "The magic of transforming a lump of clay into something beautiful, is truly magnificent." A small shop positioned alongside her creative working space is adorned with decorative 3D homeware such as vases, candle holders and wall pieces. Each work of art is loosely based on the landscape of her home county, with the Burren being her favourite place to depict. "What separates my work from others is that it is very 3D, colourful and handmade. No two pieces are the same."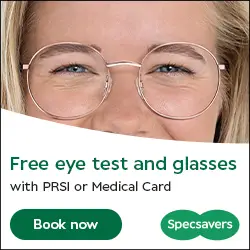 Collecting an international customer base full of appraise was no easy task and Raquel conceded that she couldn't have done it without the LEO TAME Grant, which provides technical support for micro-exporters, partly funding the investigating and researching of export markets. This grant covers 50 per cent of eligible costs to a max of €2,500. For Raquel, this came in the form of offsetting the costs of an Enterprise Ireland Showcase in the RDS Dublin, in 2019. Before applying, she recognised that to grow the business, she must supply shops and provide wholesale to bigger outlets.
"Doing the showcase was a massive turnaround for my business. I am now a wholesaler for Shannon Heritage, Bunratty Castle, the Cliffs of Moher and 12 Carraig Donn outlets. I wouldn't have found these places without the showcase and the financial assistance from the LEO to do so. It was so important for all these potential customers that I had to come and connect with me, allowing the business to grow into what it has," she affirmed.