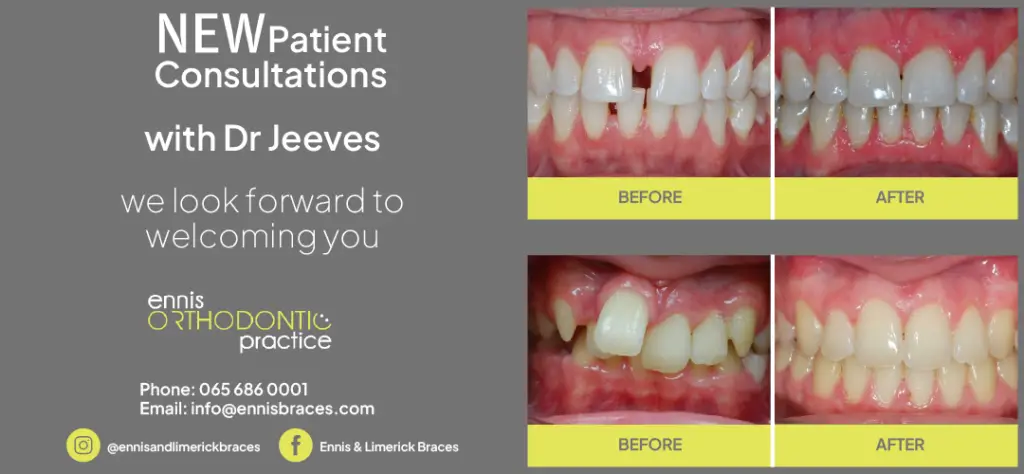 HIGH LEVELS of community transmission of COVID-19 have prompted bars and restaurants in Co Clare to close their doors temporarily.
Current indications are that daily cases in the Mid-West are double what they were before Christmas. Public Health Mid-West expects to see a further significant increase in COVID-19 cases across all age groups in the community in the coming days and weeks, due to the impact of social activity over the holiday period and the presence of the Omicron variant.
Data from December 24th from the Health Protection Surveillance Centre detailed that the county had a seven day incidence rate of 64.79, the third highest in the country. Over the past week, 647 cases of COVID-19 have been confirmed in Clare.
Dr Rose Fitzgerald, Specialist in Public Health Medicine, said: "We have yet to see the true impact of Christmas celebrations and the current Omicron wave. If you have symptoms, if you are awaiting a PCR test result, if you are a close contact, or if you are in any doubt that you may have been exposed to COVID-19 through social activity or work, please do not attend any gathering or meet other people this weekend. Due to the current high levels of infection in the community, any social encounter increases our risk of infection or of becoming infected."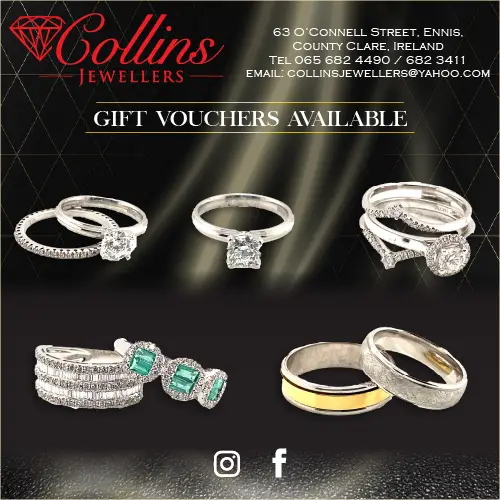 On Thursday evening, the Shannon Springs Hotel announced that it was to close due to very high levels of community transmission in the town, 75 people are employed by the four star hotel located five minutes from Shannon Airport. The spread of COVID-19 in Shannon is said to be rife with surrounding parishes heavily impacted.
In a statement, co-owners Dermot Kelly and John Gavin outlined, "We collectively have made the decision to remain closed due to the high community transmission in the area, we simply do not have enough staff to open and run our hotel".
Shannon Springs hope to reopen on Tuesday (January 4th). "We apologise to anyone who was booked in with us for this week, we will be in-contact in due course. The health and safety of our team and our customers is most important. Thank you for your understanding, continued support and loyalty throughout the year, this is very much appreciated.
Also on Thursday evening, the Halfway House in Ennis confirmed that the pub would close "until further notice" to protect their staff and customers. In a statement, the Coote family explained, "We have always put the health and safety of our customers and staff first throughout the pandemic. With that in mind, due to close contacts we unfortunately have to close the pub as per HSE guidelines until further notice.
"We appreciate the support and we want to wish everyone a safe and healthy New Year. We can't wait to welcome you all back in 2022," the statement concluded.
McHugh's Bar on Parnell St in Ennis also shut their doors temporarily and planned to contact customers with bookings over the coming days. "We were really hoping to make it through to the end of the year without making another closing post but like so many families this Christmas, we realised that unfortunately there is no escaping. It is with great disappointment that we have decided to close temporarily until such a time as it is safe to open".
On Friday, Power's Pub in Clarecastle confirmed they would not be opening their doors "for a number of days" in light of rising cases.
Also on Friday, the Sherwood Inn said they would be closing until January 6th "due to many of our staff being close contacts".
Further bars and restaurants are expected to follow suit given the rising amount of cases emerging across Co Clare.