*Éanna Doyle fights for possession as Gearoid Sheedy looks on. Photograph: James Treacy
With three wins from three starts Tubber are through to the quarter finals of the intermediate hurling championship.
In their top of the table clash with St. Joseph's Doora/Barefield at Newmarket-on-Fergus on Saturday, the North Clare men secured a two point win in a game whch saw little between the sides. St. Josephs remain very much in the hunt for a play off place as this was their first defeat from three outings.
Meanwhile, Parteen made it two wins from two starts when they proved too strong for their neighbours Clonlara. They join Sixmilebridge who also have two wins from two starts at the top of the group, their latest victory eliminating last year's beaten semi-finalists Ruan from the championship.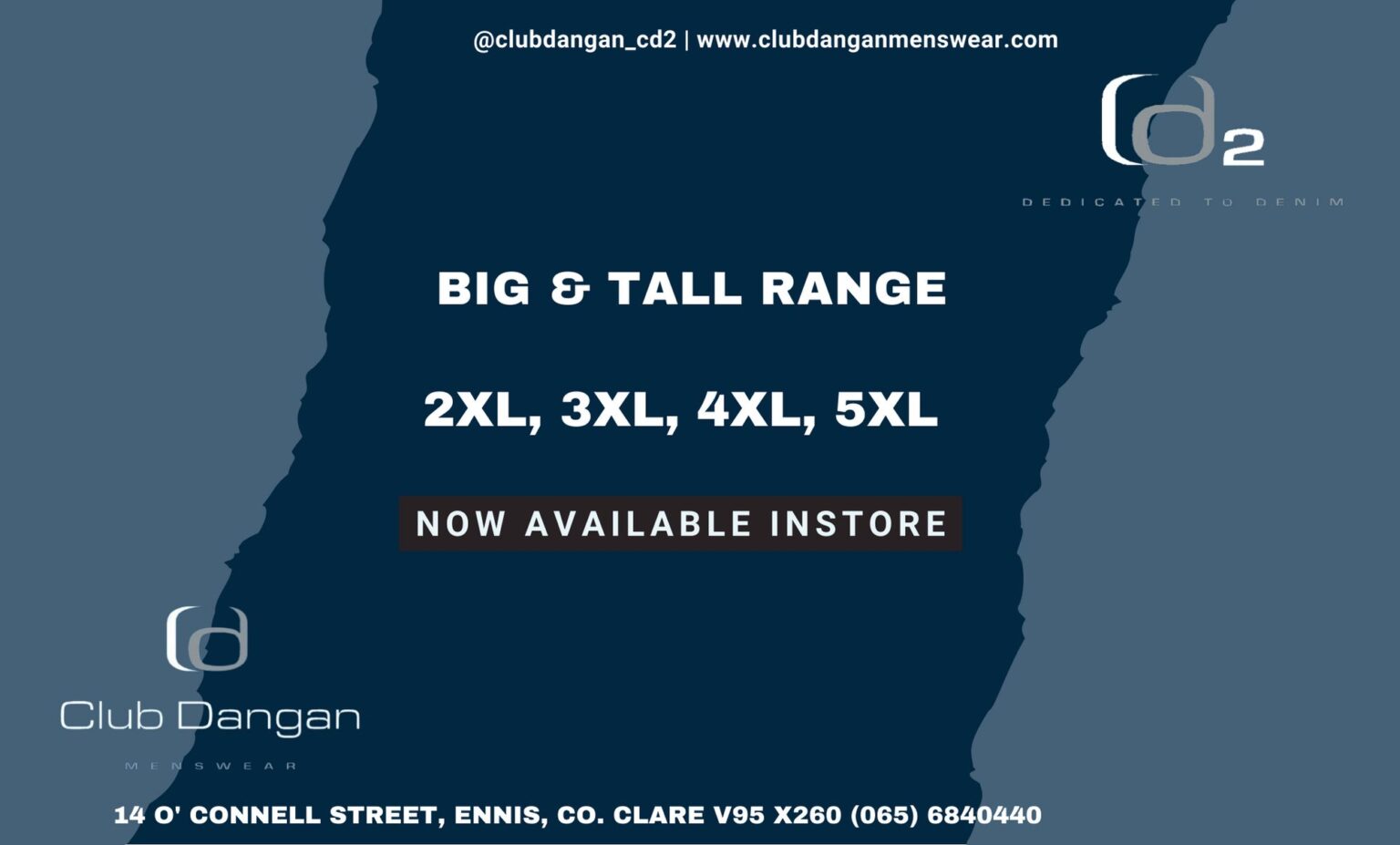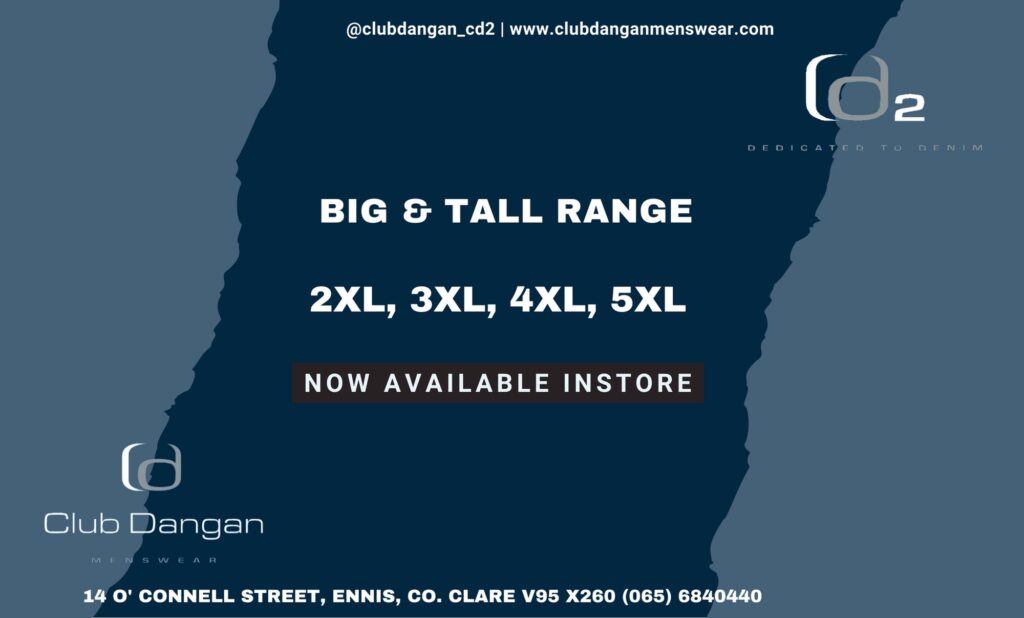 Bodyke followed up on their first round draw with a one point over their great rivals Ogonnelloe and Tulla got their challenge back on track with a good victory over Inagh/Kilnamona. Going into the final round of games in this group, all four teams are very much in the hunt.
Strong finish from Tubber
Tubber 1-19
St Joseph's Doora/Barefield 3-11
Venue: Fr Murphy Memorial Park, Newmarket-on-Fergus
A strong finish which yielded the last four points of the tie steered Tubber to their third win of the campaign as they overcame St. Joseph's Doora/Barefield.
There was little between the sides throughout this tie and, in fact, the teams were level on a number of occasions including half time when the score was 1-5 to 0-8, in Doora/Barefield's favour, their first half goal coming from Davy Conroy.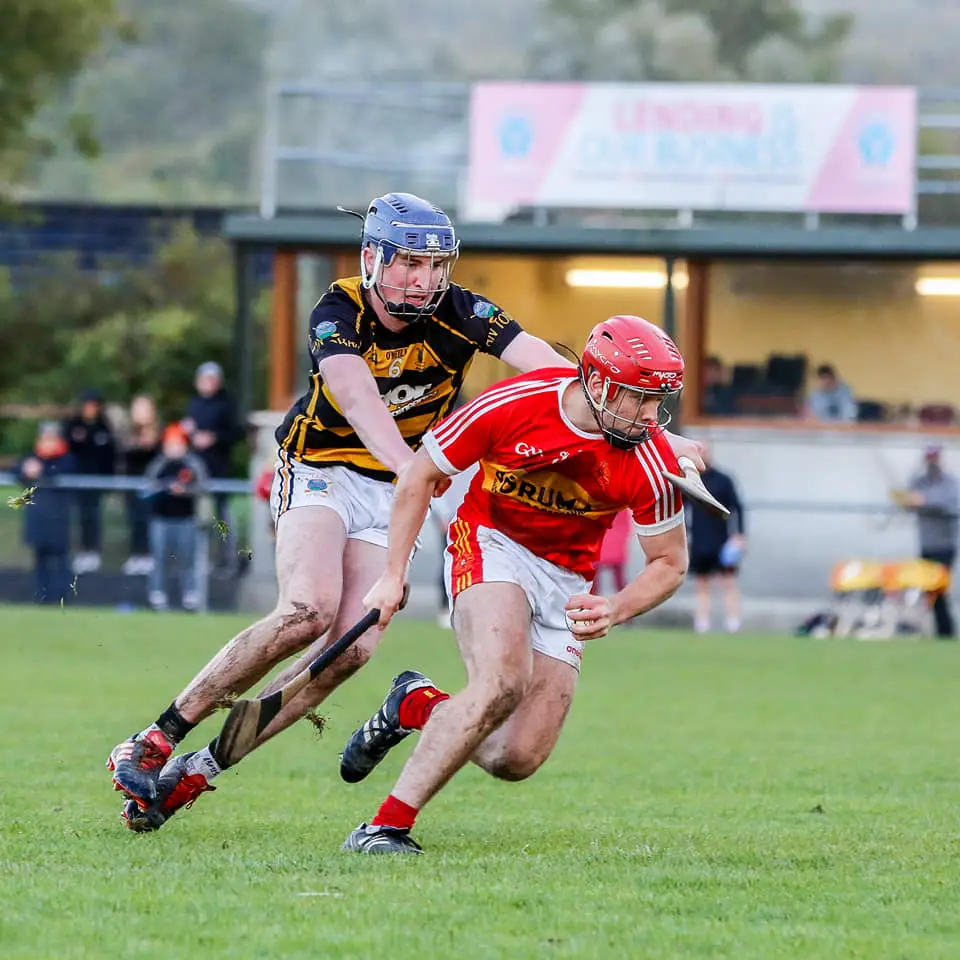 Donal O'Halloran and Jack Hannan had second half goals for St. Joseph's while the Tubber goal came from Domhnall McMahon.
Minus the services of Cathal Ruane who only returned from a J1 in the US, Doora/Barefield will be eyeing up the opportunity to renew acquaintances with Tubber as the campaign continues.
Tubber: Ronan Taaffe; Joey Droney, James Howard, Cathal Droney; Pappy Taaffe, Patrick O'Connor, James Taaffe; Jonah Culligan, Blain Earley; Lorcan O'Grady, Aidan McNamara, Domhnall McMahon; Clive Earley, Senan Dunford, Ronan Monahan.
Subs: Aidan Forde for Culligan; Mark Earley for J. Taaffe;
St. Joseph's Doora/Barefield: Paul Madden; FionnKelleher, Jarlath Colleran, Dara Nagle; Adam Mungovan, Darragh McMahon, Alan O'Neill; Cian Lahiffe, Donal O'Halloran; Jack Hannan, Cian Barron, Tom Hannan; Eoghan Thynne, Eoin Hanrahan, David Conroy;
Subs; Brian Guilfoyle for Lahiffe; Conor Tierney for Thynne; Brian Clancy for Nagle; Eoin Talty for O'Halloran.
Referee: Johnny Healy (Smith O'Briens)
A first victory for Newmarket-on-Fergus
Newmarket-on-Fergus 1-15
Killanena 0-10
Venue: Dr Daly Park, Tulla
Helped by a goal from Darren Duggan, Newmarket-on-Fergus accounted for Killanena in this intermediate championship tie on Saturday evening.
The winners held the edge from the outset and they had a four point led at the halfway point.
Killanena kept in touch in the third quarter but they failed to break through for the goal they needed to put the Blues under pressure.
Despite being forced into a number of changes because of injury, Neil Ryan's Newmarket held firm and deservingly recorded heir first win of the campaign to kick start their challenge for qualification for the play offs.
Newmarket-on-Fergus: Adam Enright; Darragh Burke; Alan O'Flanagan, Conor McCarthy; David Frost, Noel Frawley, James Freeman; Ronan Good, Cathal Finucane; Alan McInerney, Shane Lynch, James Liddy; Seadna Liddy, Darren Duggan, Cathal Hayes.
Subs: Cian Foley for J. Liddy (inj); Sol Frost for S. Lynch; Shane O'Brien for Finucane; Jason O'Neill for Foley (inj); Feidhlim Barry for McInerney
Killanena: Todd Kelsey; Jamie Canny, Jason Keehan, Darren McMahon; Aidan McMahon, Donal Moloney, Seamus Keane; Micheal Smith, Ian McNamara; Shane Broderick, Stevie O'Brien, Maartin Glynn; Gearoid Keane, Keith Smyth, Ryan Keane;
Sub: Diarmuid McMahon for S. Broderick.
Referee: Jarlath Donnellan (Wolfe Tones)
Two from two for Parteen
Parteen 2-16
Clonlara 0-14
Venue: Glenomra Park, Broadford
Goals from Jack Kirwan and Darragh McGleenon helped Parteen to their second win in this season's intermediate championship when they proved too strong for Clonlara at Broadford on Saturday.
A highlight of this game was the contribution of 0-4 from play by centre back Nathan Fox in a tie in which they led by the minimum, 0-8 to 0-7, at the interval
Bryan McLeish top scored for Clonlara with 0-8.
Parteen: Alan Murnane; Damien Moloney, Phil Lavin, Kevin McGleenan; Gavan Rackard, Nathan Fox, Tom Collins; Darragh McDermott, Jack Kirwan; Shane Fox, Evan Fitzgerald, Joe O Connor; Eoin Phelan, Martin Moroney, Daniel Cooney;
Subs: David Small for Shane Fox; David O Sullivan for Tom Collins; Gearoid Reddy for Eoin Phelan; Sean Connolly for Joe O Connor; Daragh McGlennon for Martin Moroney
Clonlara: Ken Savage; Patrick Conlon, Michael Stritch, James Hastings; Tommy Walsh, Michael White, James McCormack; Cillian Fennessy, Sean Moriarty; Fionnan O'Brien, Michel Collins, Stephen Cullen; Bryan McLeish, Thomas Begley, Tom Power;
Subs; Sean Begley for Tom Begley; Tommy Lynch for J. McCormack; Louis Mc Cormick for Collins; Jack Hackett for F. O'Brien; Cian Begley for Moriarty;
Referee: Kieran Liddane (Sixmilebridge)
Second half rally sees Sixmilebridge win again
Sixmilebridge 2-18
Ruan 2-17
Venue: Clarecastle
Behind by three points at half time, Sixmilebridge fought back in the second half and secured their third victory in this season's intermediate championship when defeating Ruan by the minimum margin.
Th win has pushed them closer to the play offs while for Ruan who suffered their third defeat in this campaign, avoiding the relegation play off is now their target.
Ruan had slightly the better of the first half exchanges and they went to the break with a three point advantage, 1-10 to 1-7.
Goals from David Kennedy and Luke O'Halloran played a big part in Sixmilebridge's victory on a day when Ruan had their goals from Robin Mounsey and Aidan Lynch. Early in the final quarter the winners opened a six point lead but Ruan bttled back and helped by Lynch's goal, they rallied to within a point.
Ruan were awarded a 20m free in the final minute and as they needed victory, they went for a goal but Aidan Lynch's effort was saved.
Sixmilebridge: Cian Hogan; Jordan Downes, Aidan Quilligan, Adam Breen; Leon Kelly, Cathaoir Agnew, Sean McNamara; Colin Kelly, Colm Flynn; Luke O'Halloran, Ronan Tuohy, Sean Lynch; David Kennedy, Jack Corry, Tiernan Agnew
Sub: Luke Keogh for Corry;
Ruan; Kealan Mounsey; Michael Lyons, Colm Rice, Jason Power; Tom O'Halloran, Ashley Brohan, Killian Ryan; Darragh McInerney, Thomas O'Halloran; Ryan Power, Robin Mounsey, Shane Punch; Alan Woodford, Aidan Lynch, Jack McDonagh;
Sub; Michael Barrow for Woodford (inj.)
Referee: John Bugler (Whitegate)
Bragging rights for Bodyke
Bodyke 0-18
Ogonnelloe 2-11
Venue: Whitegate
There was a fine attendance at a well appointed Whitegate on Sunday evening for the meeting of East Clare neighbours and rivals Bodyke and Ogonnelloe in round two of the intermediate hurling championship.
At the end of a well contested and evenly fought tie, Bodyke were ahead by the minimum margin, a win they just about deserved although Ogonnelloe can point to a few missed chances which proved costly as did the absence of Rory Skelly in the second half after he had contributed 1-4 to their first half tally.
Goals from Skelly and Henry Vaughan helped Ogonnelloe to lead by the minimum at the break when the s core was 2-6 to 0-11.
Seanie Doyle's contribution of 0-14 for the winners was a key ingredient in the victory.
Bodyke; Seamus Quigley; Ciaran Hickey, Tiernan Slattery, Eanna Doyle; Cthal McKenna, Sean Wiley (0-1), Cthal Doyle; Sean Browne, thomas Wiley; Jamie O'Donnell (0-1), Seanie Doyle (0-14), 8f, 1 '65), Thomas Minogue; Paddy Fitzgerald, Willie Fitzgerald (0-1), Ian Murray (0-1);
Sub; Peter Flower for Minogue;
Ogonnelloe; Rob Dreelan; Thomas Condon, Sean Kikkers, John O'Brien; Adam Sheedy (0-1), Colm Quinn, Peter English; Aaron Fitzgerald-Bradley, Cian Cunnane; Mark Walsh, Henry Vaughan(1-0), Rory Skelly (1-4); Cian Fitzgerald-Bradley (0-2), Barry Kiely, Gearoid Sheedy (0-4);
Subs; Adam Cunnane for Kiely (half time); Fergal Collins for Kiely
Referee: Joe Mullins (Clonlara)
Tulla back in the race
Tulla 0-23
Inagh-Kilnamona 0-15
Venue: Gurteen
After their shock first round loss to Ogonnelloe, a fancied tulla outfit bounced back into congtention for intermediate honours when they put in a strong second half showing to ern a merited win over Inagh-Kilnamona at Gurteen on Sunday.
Without injured inter county man David McInerney, Tulla had to battle hard for a one point interval lead with the score at 0-11 to 0-10 at the mid point of the tie.
The winners had the better of the second half exchanges and added twelve points to their half time tally while limiting Inagh/Kilnamona to just four points in this period.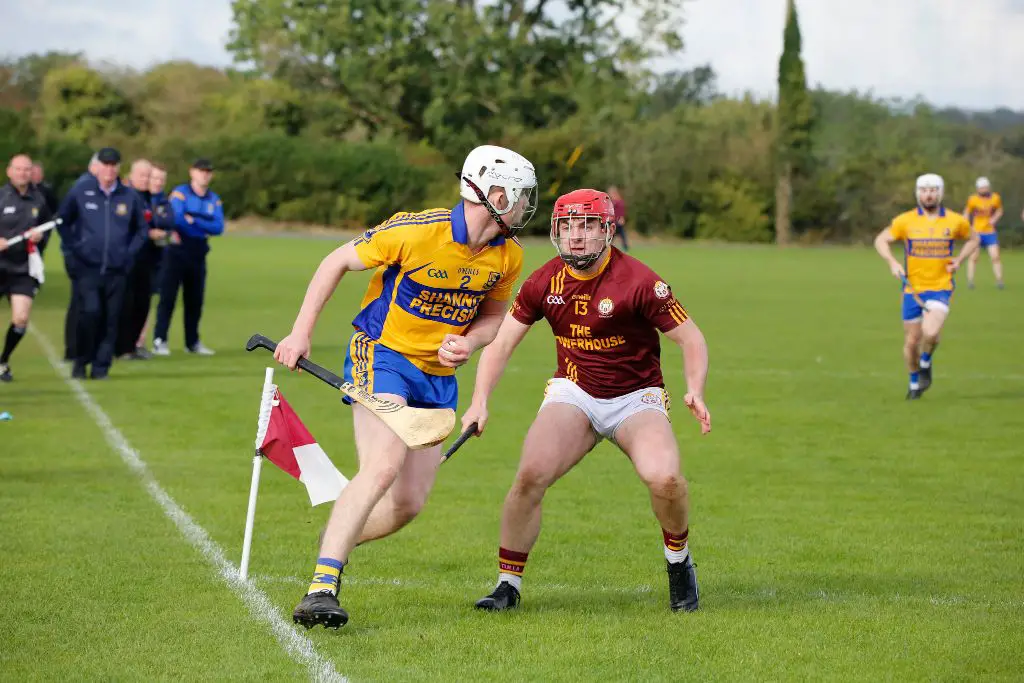 Sean Withycombe, David Meehan and Darragh Corry contributed 0-15 of their side's tally between them. They now face unbeaten Bodyke in the final group game while Inagh/Kilnamona will take on Ogonnelloe. All four teams are still very much in contention for places in the play offs.
Tulla; Dan Vaughan; Liam McInerney, Paul Lynch, Kevin Conlon; Sean Torpey, Tony Leyden, Fergal Kearney; David Meehan, Padraic Mulconry; Jimmy O'Gorman, Darragh Corry, William Halpin; Conor Murphy, Sean Withycombe, Dan Withycombe;
Subs; Andrew Conheady for C. Murphy; Shane Hunt for Torpey; Niall Bolton for O'Gorman; C. McInerney for Mulconry
Inagh/Kilnamona; Jack O'Connor; Marc Barry, Colm Pilkington, Podge Devitt;
Eoghan Foudy, Ricky Wynne, Milo Keane; Stephen Foudy, Dean Lynch; Shane Vaughan, Paul O'Looney, Sean Devitt; Keith Barry, Jamesy McConigley, Darragh Power.
Subs: Niall Glynn for P Devitt; Colm Kearney for S Devitt; Tomas Kelly for Lynch.
Referee: Aaron Hogg (Clonlara)