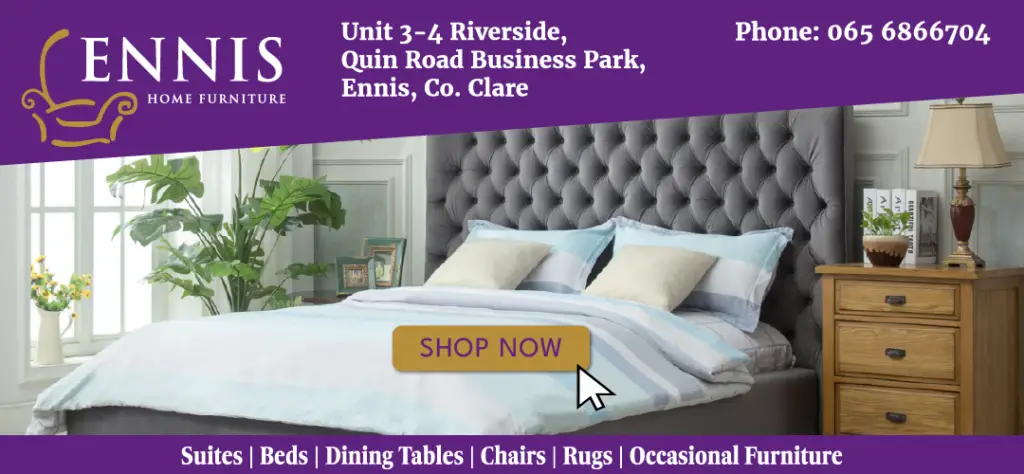 APPROXIMATE COSTS of €100,000 and €30,000 have been calculated for the installation of electric vehicle charging points in East Clare.
As more and more people continue to be encouraged to buy electric cars, the entirety of East Clare still is not served by a single charging point.
Ten months ago, Clare County Council staff said "worthwhile" locations in Killaloe had been identified as part of ongoing work with the Clare EV Strategy.
Minister for the Environment, Climate and Communications, Eamon Ryan (GP) previously told The Clare Echo "particularly for the likes of East Clare in my mind EVs are part of the future and they are coming quicker than people think".
Mayor of Clare, Cllr Tony O'Brien (FF) at Wednesday's sitting of the Killaloe Municipal District sought the latest position on the installation of the EV charging points, "it is a hugely important piece of infrastructure".
Quotations have been received by the roads section of the Council from an EV charging point supplier, acting senior executive engineer Derek Troy confirmed. Quotes for a high speed charger and a standard charger had been obtained and they cost an approximate €100,000 and €30,000 respectively. "A decision needs to be made," he acknowledged and outlined that the roads section were dealing with the matter.