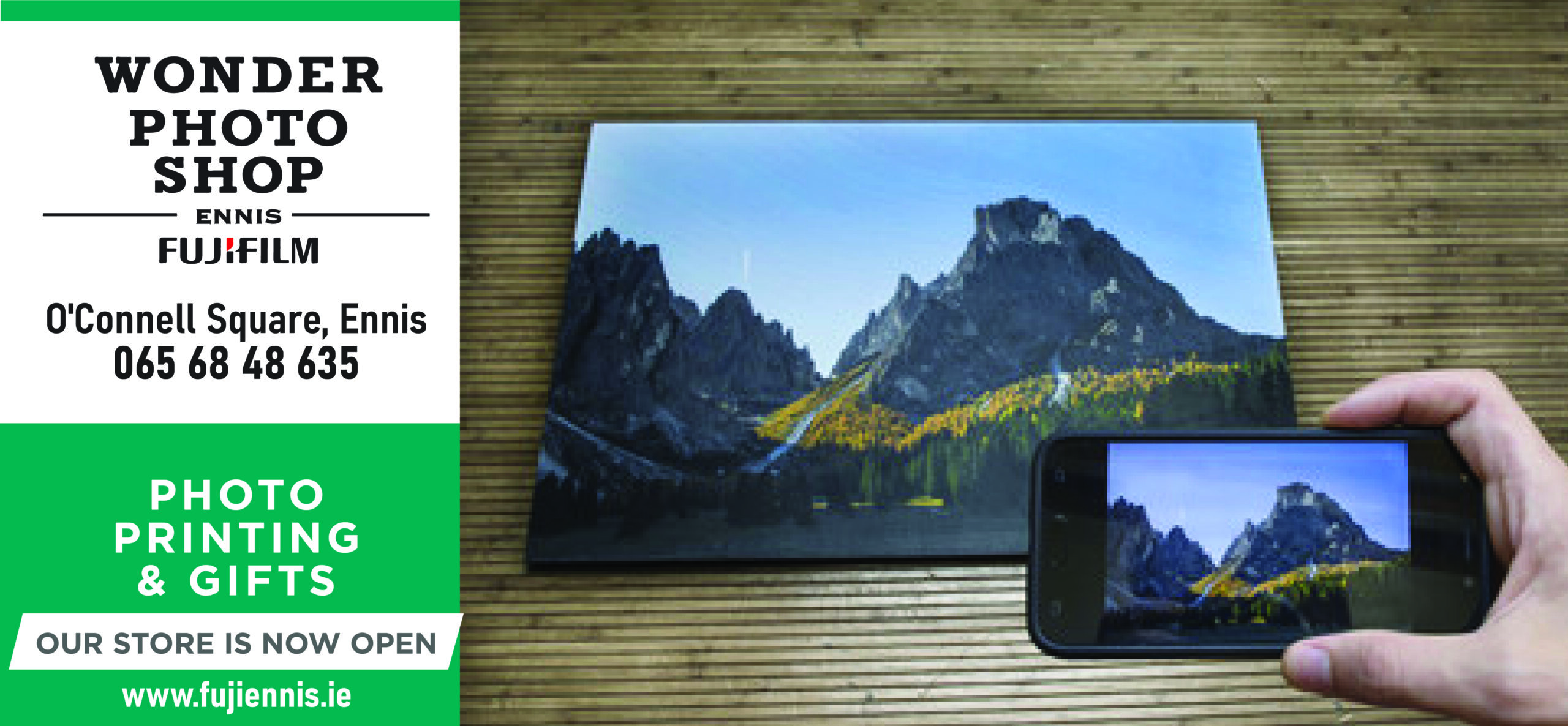 Ennistymon and Co Clare may yet be home to the infamous Púca sculpture.
Hollywood actor Chris O'Dowd, Irish comedian Dara Ó Briain and New York based Irish actress Maeve Higgins are among the self-confessed fans of the Púca of Ennistymon.
Plans to install the sculpture were paused by Clare County Council last week following local backlash to the piece of art which was to be added to Ennistymon as part of the Destination Towns Programme.
Creator of the sculpture, Aidan Harte said the decision of Clare County Council to hit the breaks was "sensible".
He said the scale is more balanced with the local authority receiving a deluge of support for the Púca following initial criticism. "The intervention of celebrities like Dara O'Briain, Chris O'Dowd and Maeve Higgins obviously played a part in the shift. It also helped that everyone got to see the picture from my studio where the scale can be appreciated".
Aidan said local politicians and the clergy were entitled to speak up for their constituents and congregation but added, "now everyone knows that the Púca is only a rogue and nothing sinister. I'm not naive enough to think the controversy is all about my sculpture. There are local issues that I know nothing about, all that I can say is that Clare's Arts Office's excellent reputation amongst Irish artists is well deserved". He lauded the brave and "gutsy decision" by the Arts Office to select the Púca.
Offers to house the Púca at The Hunt Museum in Limerick and the Epic Museum in Dublin have been received by the Dublin based artist. Calls have also been made by private collectors to make queries about the sculpture. "Whether the Púca goes ahead in Ennistymon is not up to me. It's up to Clare. If it's not to be, it's a shame but after last week he probably won't be left homeless," he added.
Undoubtedly, the Púca has grasped attention already with Aidan aware of a ballad that has been written and a cultural historian from the University of Limerick carrying out a study on the 'Púca Panic'.
"I even had journalists in Belgium and Sweden earnestly asking me, 'What is a Púca?' I'd ask that people now take a breath, step back, and look at how Kerry and Belfast are making the most of Star Wars and Game of Thrones. When all the roaring and shouting is over, this could still work out great for Clare," Aidan added.