Greater communication to the public will be needed to inform of property status changes from the new County Development Plan, local representatives have affirmed.
Calls for "a robust communication" system to make the public aware of property status changes and to inform communities where alternative energy zoning is under consideration as part of the Clare County Development Plan were voiced by Cllr PJ Ryan (IND).
August 2021 is when the next stage of stakeholder and public engagement will take place as part of the Clare County Development Plan 2022-2028 plan preparation process when the draft plan will be placed on public display for a period of no less than ten weeks.
Notice of this stage will appear in local radio and print media plus Clare County Council's social media accounts, Director of Service Liam Conneally confirmed. Subject to COVID restrictions, public consultation events will be held across the county, alternative methods will be examined if town hall type events are not permitted.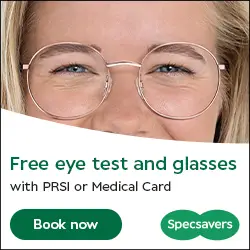 He outlined, "Videos and webinars are being developed to assist in engaging the public/stakeholders in the plan-making process and these will be available for viewing online. A new online consultation portal has been developed which will for the first time allow the public and stakeholders make submissions online if they so wish and this is in addition to the traditional method of receiving submissions via e-mail and post.
Members of the public will often complain because land has been zoned or dezoned at the time of County Development Plans, Cllr Ryan told a recent sitting of the local authority. He noted that more than 30 submissions on alternative energy sites have been put forward within the Shannon Municipal District. "The traditional way of conveying to the public is just not working anymore, we need to come up with a new way of conveying to the public. We're going to run into difficulty unless we change our way," he warned.
More frequent updates to the public are required, Cllr Ian Lynch (IND) agreed. "It is very difficult when you finish a County Development Plan after months of consultation and then people whose property is affected only find out".
While restrictions continue, Cllr Joe Cooney (FG) felt informing the public via local media would help to get the message out. He commented, "could there be more consultation, more in the media and on the radio to make house owners and communities aware of what is in the Development Plan, there should be more consultation. If there is a major change to a person's property, maybe they should be made aware of it before it goes into law".