"Stable low levels of transmission" relating to COVID-19 are due to the compliance with public health advice experts have said on a day when Clare recorded 24 new cases among 1,466 nationally.
Professor Philip Nolan, Chair of the NPHET Irish Epidemiological Modelling Advisory Group paid tribute to the efforts of the public in tackling the virus as he attributed to drop in daily case numbers to this.
Unlike previous waves, he said the drop in mobility of the public has been maintained throughout restrictions which is critical to the spread dropping. He outlined that if these efforts were maintained, it is likely that daily case numbers could drop to between 200 and 400 by the end of February and also lead to a reduction in the numbers in hospitals.
Provisional figures have detailed 24 new cases for Co Clare. At a figure of 415.8, the county has the ninth lowest 14 day incidence rate per 100k of the population, across the Republic of Ireland.
A total of 1,466 new cases are known in the Republic of Ireland. 472 are in Dublin, 106 in Galway, 103 in Cork, 77 in Waterford, 70 in Limerick and the remaining 638 cases are spread across all other counties.
An additional 47 deaths related to COVID-19 have been recorded. 46 of these occurred in the month of January and were among persons aged between 55 and 99. For this wave there has been a "significant increase" in community deaths over the last month whereas previous spikes were more predominantly of persons in residential care settings.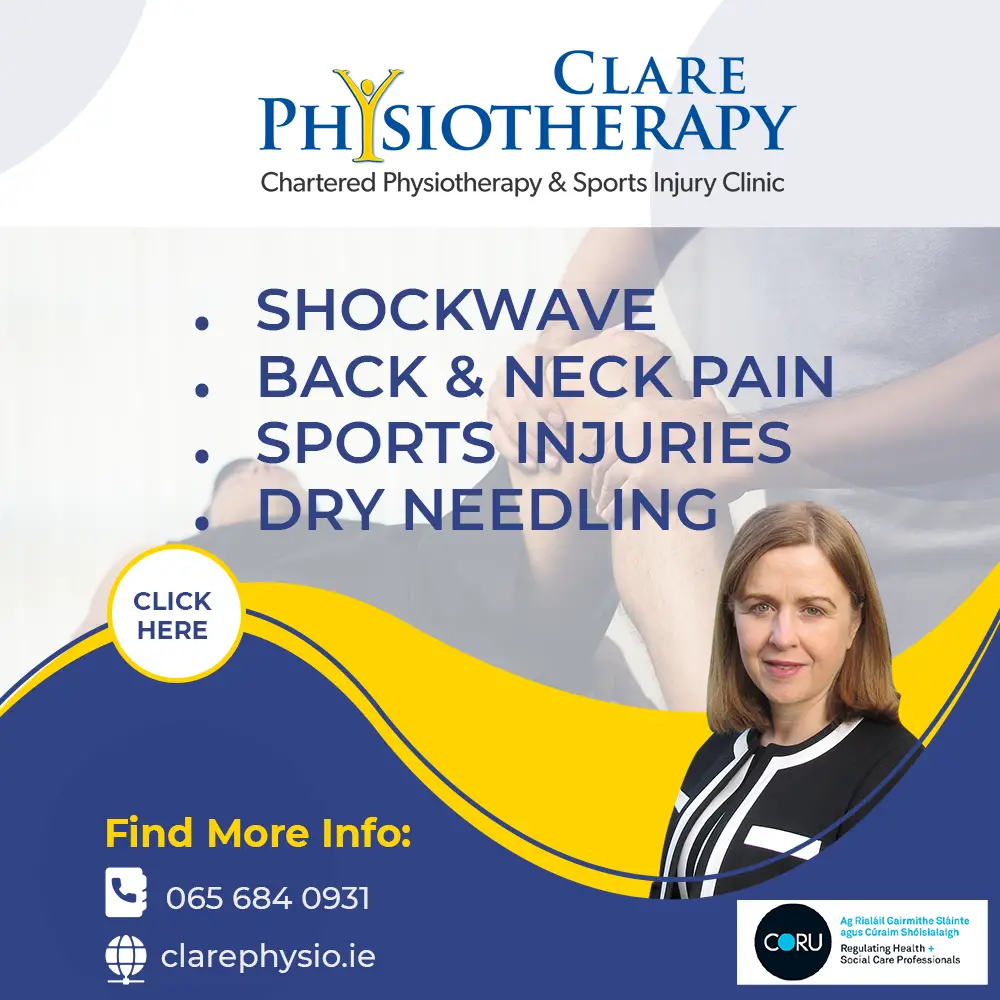 Dr Tony Holohan described the drop in numbers hospitalised and the stabilisation of nmbers in ICU as positive. As of 2pm today, 1,567 COVID-19 patients are hospitalised, of which 216 are in ICU. 69 additional hospitalisations were recorded in the past 24 hours.
Concern was expressed by the Chief Medical Officer with the "high incidence we are seeing in long-term care settings and vulnerable groups. Our efforts to stay home and break transmission of the disease will save lives".
Estimations have the R number at 0.4 to 0.7, Professor Nolan outlined. He noted that the national 14 day incidence rate of 621.9 was positive on one hand but remained twice the peak of that in October.
Positivity rates at public health labs have had "an enormous decrease," Nolan stated, this has dropped from a peak of 27 percent to 9 percent on Wednesday. The disease is declining more slowly in over 75s than other age bands, he flagged.