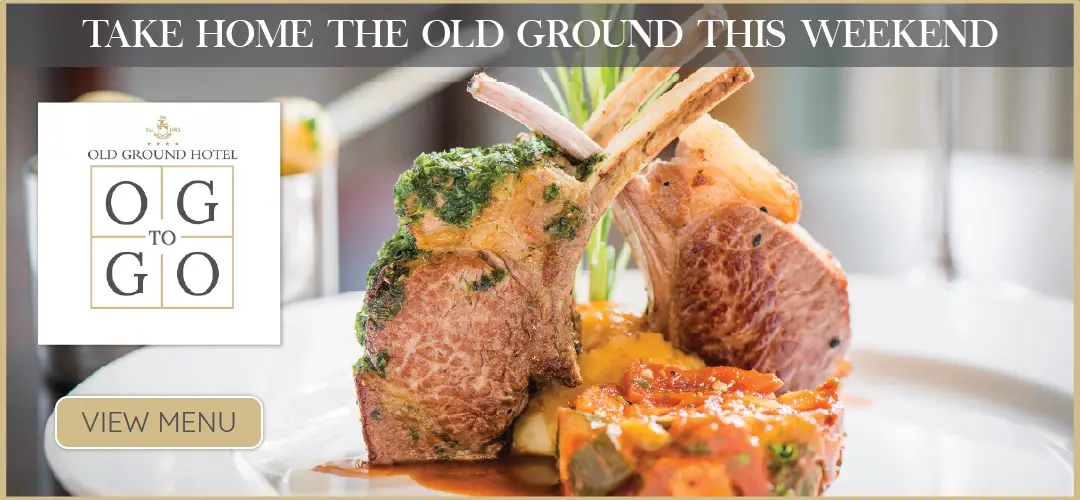 A town bus service for Ennis is "an absolute priority" of the National Transport Authority (NTA).
From a "strategic perspective", the NTA have informed senior officials in the Ennis Municipal District that the creation of a town bus service remains "an absolute priority" according to Director of Service, Carmel Kirby.
Ongoing communication between the Ennis MD and the NTA's public transport service planning team who are responsible for the planning and design of the town bus service in Ennis continues. Any proposal will have to be "fully aligned" to other mobility measures for the town.
Convenient access to key destinations in Ennis and offering a viable alternative to the private car forms the primary objective of the service, senior executive engineer Eamon O'Dea stated. "To ensure the efficacy of the service careful consideration must be given to route and stop selection, schedule design and service integration. The physical constraints of the Ennis urban environment present significant challenges to development of a strong customer focused bus path through the town centre requiring consideration of a range of traffic management and urban design issues," he outlined.
Preparing a detailed transport planning case would shorten the lead in time to implementation to support operational costs if budgets become available, O'Dea added.
€10,000 was set aside by Ennis Town Council for a town bus but the money "was never spent because a private operator applied for the licence," Cllr Johnny Flynn (FG) recalled as he pushed for an update at the March meeting of the Ennis MD
Nine years ago a feasibility study on the subject found that 5,500 students were living and going to school in the town, the route from Clarecastle to the Coach Park was assessed out towards Ballymaley with up 1,700 workers living along the route, Cllr Flynn stated. He was certain Ennis was entitled to a town bus service and expressed his disappointment with the NTA prioritising Carlow, Letterkenny and Kilkenny for equivalent services.
Car parking deficits in Ennis plus the regular exceeding of air pollution levels while pushing to become an age friendly town were cited by Cllr Flynn in his argument for the service. "This is of huge urgency for the development of the town, we have the population, we have a flat town, we tried to get funding for electric bus service but it was turned down, our suburbs are growing and our population is ageing".
Families living on the outskirts of the town unable to afford a car would embrace the town bus, Cllr Mary Howard (FG) remarked. "We talk about sustainable communities and an accessible town, this ticks all the boxes".
During her time as Mayor of Ennis, Cllr Clare Colleran Molloy (FF) relayed a conversation she had with senior engineer John Leahy about the service who voiced his optimism about its delivery. "We need to push harder for this. People on Lahinch Rd and Tulla Rd are calling out for increased mobility. We certainly are entitled, our town is larger than Sligo who have a bus service".
Construction of social housing on the outskirts of Ennis and its residents' difficulties in accessing schools and shops also strengths the cause, Cllr Ann Norton (IND) believed. "They talk about rural Ireland but we are rural Ireland even around Ennis. Children should be able to access a bus to be able to go to school in town if they're living on Lahinch Rd or Tulla Rd".
Up to 50 residential estates in town would benefit from the service, Cllr Pat Daly (FF) felt. He believed the hinterlands of Barefield, Clarecastle, Kilmaley and Kilnamona would also reap rewards if it was introduced.
Funding for the project would come via the Department of Transport, Kirby told the meeting. She said the NTA is "working very closely with us on developing this bus service, they decide on the strategy and are supportive of Ennis getting a bus service. We have to get the right solution for our town centre".
In a submission to the Limerick/Shannon Metropolitan Area Strategy which is spending €1.4bn on public transport, Cllr Flynn noted, "I identified that if we had a proper bus service in Ennis we would get people out of their cars and into Limerick by the train. This is the way forward for us as a county and town".