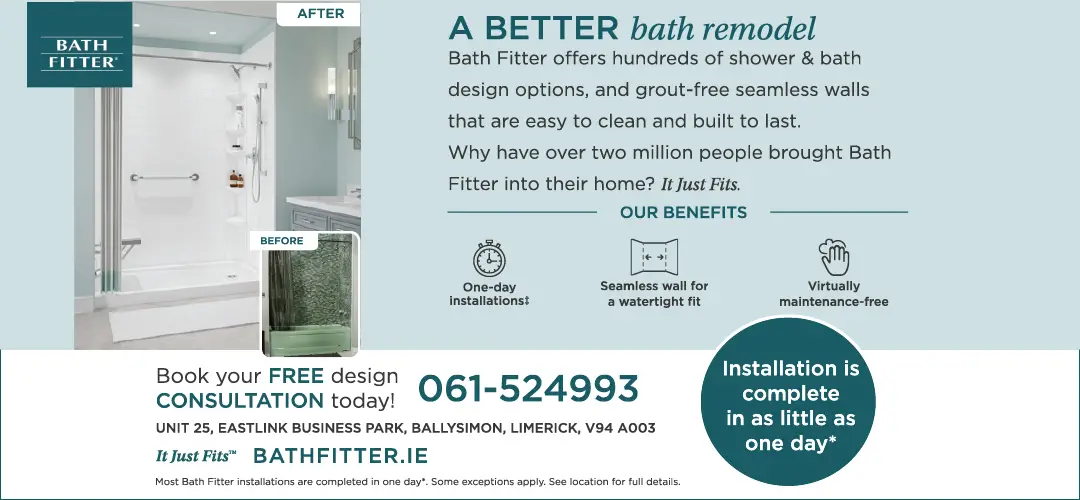 *John Slattery. Photograph by Eamon Ward
Shannon Airport is a jewel in the crown that requires regular polishing according to Ennis born aviation chief, John Slattery.
For the past two and a half years, John has been President and Chief Executive Officer of Embraer Commercial Aviation and EVP at Embraer S.A. He was in Co Clare last week as the keynote speaker at a Shannon Chamber lunch in Dromoland Castle.
In his youth, John and his brother Domhnall travelled on alternate Saturdays to Shannon alongside their father who counted the airport as one of his accounts for their market gardening business. It's here that their love of aviation first took flight. "One of my earliest memories is going to Shannon Airport and driving around on the apron in front of the flight kitchen, you were right there on the apron, you could smell the kerosene and see the aircraft in front of you. Back then in the early 70s, Ireland was a difficult place but Shannon Airport was just a standout environment, it was a hub of activity, you had stopovers from the United States coming in so you had big Pan-Am wide-body 747 landing in Shannon and it was super exciting. That excitement never left and throughout my academic career and early work career it was always my desire to get into aviation and now I'm lucky enough to do it".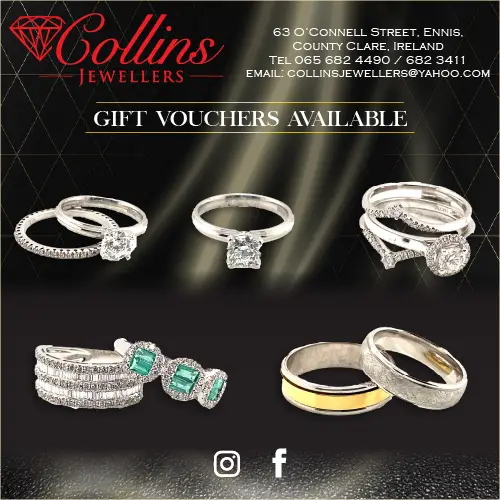 When asked does it still have that "standout environment", he replied, "Shannon Airport continues to be a jewel in the crown but like any jewel it needs to be polished. The initiatives that are in place to stimulate growth are taking root, I've seen great development around the cluster that is the surrounds of Shannon Airport in the last five years and I congratulate everybody that was involved in that, it's critically important that we maintain a strong passenger throughput at Shannon Airport, I would certainly not like to see the airport becoming an all cargo airport or just a cargo and executive jet airport, having regular commercial passengers with that connectivity out of Shannon is very important.
"It is important that local people support the local airport and use it as much as possible. I travel close to 400,000 miles a year on a regular basis and I love coming through Shannon Airport, it's efficient, clean, welcoming, a beautiful airport in my opinion and I'm somewhat biased. It's also a spectacular airport, it has one of the longest runways in the northern hemisphere, it has the capability to land any aircraft, not many people know this but Shannon was an alternate runway for the shuttle in the event the shuttle had to come down close to where Ireland was. It's a great jewel, I'll just say we have to keep focusing on polishing that jewel, keep supporting it and looking for new initiatives to bring new companies into the region, I would always ensure that the people on the ground are getting as much visibility as they can with the Government and that the Government maintain their commitment because it's very important for the people of the west of Ireland to have a fully scaled commercial airport right there in Shannon".
Having attended Ennis National and St Flannans College, John is somewhat disappointed at the lack of time he now gets to spend in Co Clare. "I would describe myself as a proud Townie," he added, "I still have a home in Ennis, but unfortunately I probably don't get to spend much more than eight nights a year there but I try come through Ennis three or four times a year if possible, sometimes it can be a little less but it's that order of magnitude".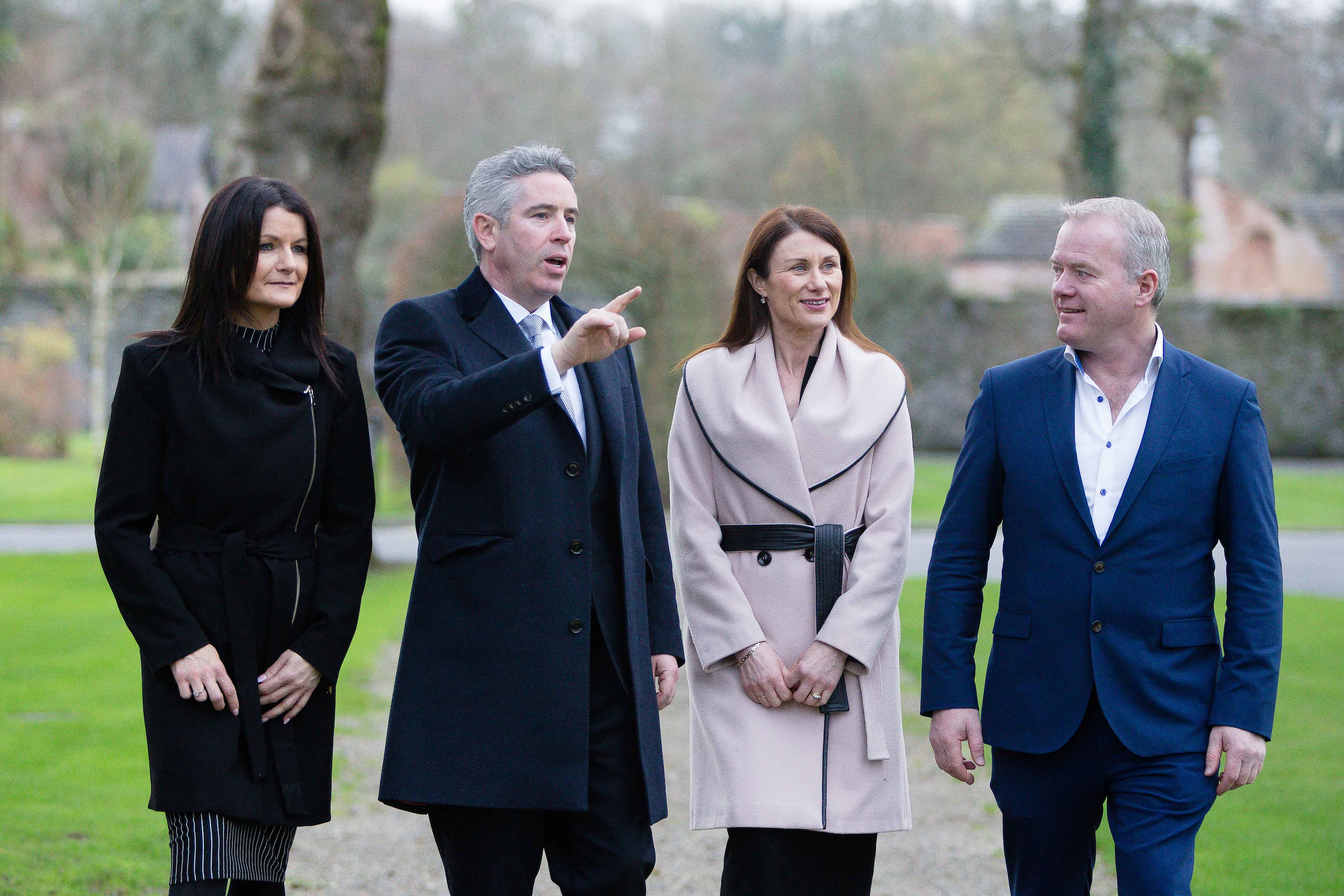 In 2016 he moved to Sao Paulo in Brazil to take on his current position with Embraer, prior to that he worked for the aerospace conglomerate for four years before taking up residence in South America. Last year, they recorded a profit of €175.4m on the stock exchange, Slattery told The Clare Echo that the pressure which accompanies such a post is to be expected. "When you're in a leadership role you have responsibilities to the 18,000 employees that we have, we're publicly listed on the New York Stock Exchange so we have responsibilities to our shareholders base, to our buyers and then all the ancillary businesses in Brazil and around the world that rely on Embraer. In terms of revenue, we're approximately a $6 billion business on an annual basis across the Embraer group, we are the third largest aircraft manufacturer in the world behind our friends in Seattle and Toulouse. Today we count many of the great airlines in the world as our customers".
Currently, Embraer are in the process of brokering a historic joint venture deal with Boeing that will see the US giant acquire a controlling 80 percent stake of the 50-year-old Brazilian aircraft-maker's commercial aviation unit. "We have reached definitive terms with Boeing, our board has ratified the transaction and the Government of Brazil has given their support to the transaction, the next movement will be to call a general assembly of the shareholders, an extraordinary shareholder meeting which will likely happen in the second half of February for the shareholders to vote on the transaction, it values the business at $5.25 billion, assuming we get the shareholder approval we would then need to secure anti-trust immunity from a number of jurisdictions around the world, our expectation is the transaction assuming the various approvals come in that the transaction would close towards the end of 2019".
An adjunct professor at UL, the fifty year old was adamant now is an exciting them for college graduates to be entering the workforce in Irish aviation with "a very strong footprint in the Shannon and Limerick area on the leasing side". Having held meeting with members of the Shannon cluster during his latest visit to the county, John is hopeful for the future of the region. "The individual members of the cluster had one on one presentations with me, my takeaway was in the aggregate they have significant manufacturing, overhaul and maintenance capabilities now developed, there is deep capabilities in Shannon and I'm supportive of finding ways to help those businesses develop and more closely define their niches going forward, hopefully we'll see some Embraer aircraft being overhauled in Shannon in due course, I'm excited about it and I hope we'll see some activity on that front".