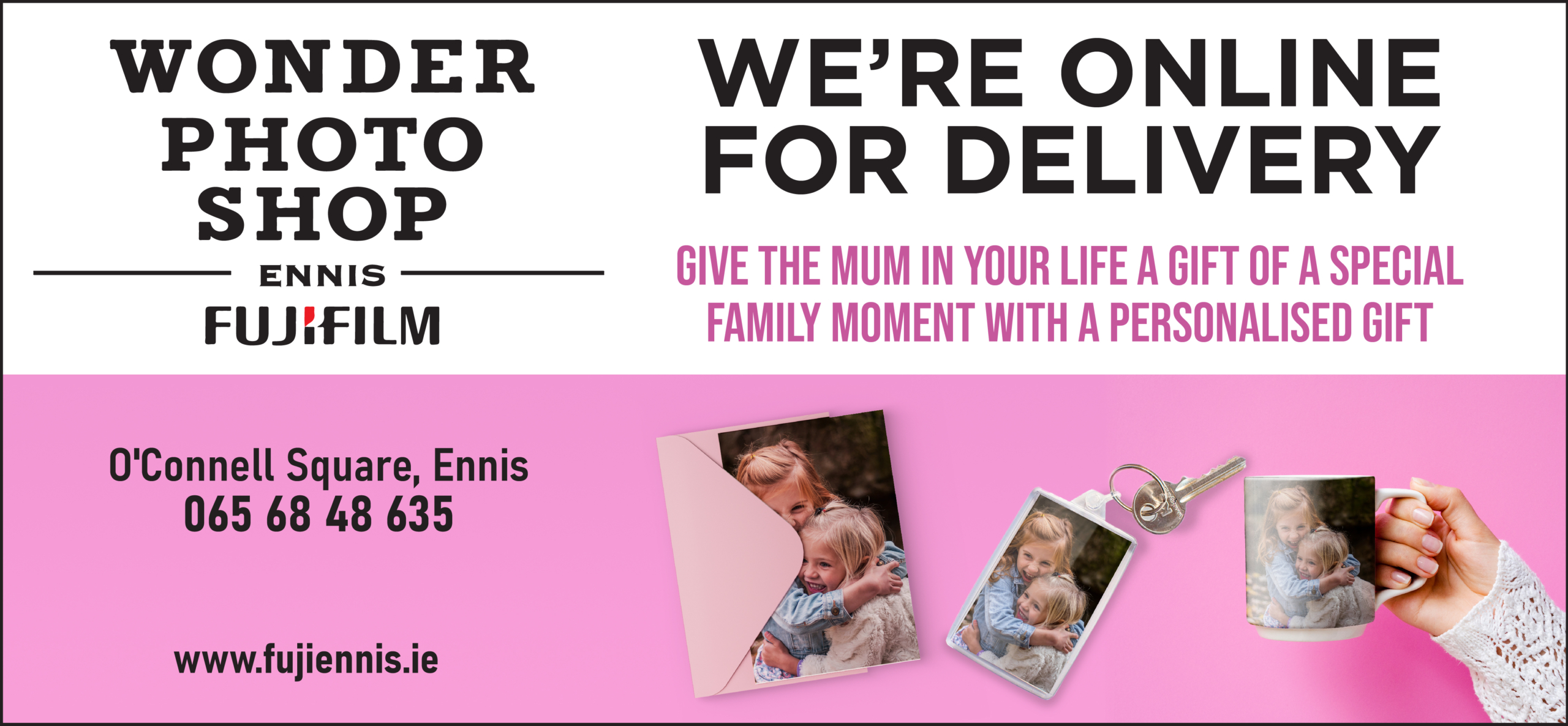 Calls for additional lighting along the Ballybeg Road have been made as a means of protecting an increased number of pedestrians availing of the woods since the start of COVID-19 restrictions.
An appeal to address a lack of public lighting infrastructure in place was lodged by Cllr Ann Norton (IND) at the January meeting of the Ennis Municipal District. She noted that the "family friendly area" was enjoyed by the wider community.
Executive Engineer Barry Conway said that footpath works are due to commence in early 2021 and that provisions for public lighting will be made as part of these works. "As there is no current funding designated for the extension of the public lighting network, a suitable funding source will need to be identified in order to proceed with the installation of public lights on completion of the footpath," he added.
"I went for a walk recently and it was pretty much dark all the way. I had to put on the light on my iPhone to make sure I was safe and could mind my step. It's a very populated area here in Ballybeg and these lights are necessary," Cllr Clare Colleran Molloy (FF) stated as she seconded the motion,
She sought clarification on the commencement of footpath works between the Water Tower and Kildysart Road and questioned if the Director had identified a source of funding available to implement additional lighting along Ballybeg Road.
Restrictions on construction works remain in place under Level 5, outlined Senior Executive Engineer Eamon O'Dea. "Until we can get further direction as to what we can proceed with, we won't be proceeding with work there at this time. It is prioritised for us. As for public lighting, that capital funding must be sought from somewhere and I feel we are unlikely to get it from government at this time".
Director of Service Carmel Kirby stated that funding would have to be taken from the Revenue Budget or from the Municipal District Budget. She also maintained that the National Public Lighting Contract, which serves over 480,000 public lights across the country, is only to replace existing LED lights. "We would have to find a source within our revenue budget to proceed with that", she added.
Mayor of Ennis, Cllr Paul Murphy (FG) offered his full support on the motion, commending the work of the outdoor team in widening access for buggies and wheelchairs along Ballybeg Road in the lead up to Christmas.
"Money is always an issue; however, this is a new year and new opportunity to seek funding. I want to look positively at this and maybe when we can all get together face to face instead of working online, we can prioritise areas like Ballybeg Road", Cllr. Norton concluded