*Clarecastle's Jack Murphy in action against Crusheen during their relegation play-off in November. Photograph: Gerard O'Neill
PROPER PROCEDURE was not followed on the vote which decided that no team would be relegated from last year's Clare SHC, clubs have claimed.
Clare GAA were requested on to hold a special meeting by Broadford, Scariff, Smith O'Briens and Whitegate to discuss the implications of the decision reached at the December meeting of the County Board which voted 18-16 that no teams be relegated from the championship in 2021.
Both Crusheen and Clarecastle had been relegated, Crusheen losing out on scoring difference to Clooney/Quin and O'Callaghans Mills while the Magpies won just one of their six championship games. However, Crusheen appealed the decision that scoring difference be a deciding factor seeing as clarification of the rules were only provided after the round robin series commenced, this request was upheld by Munster GAA.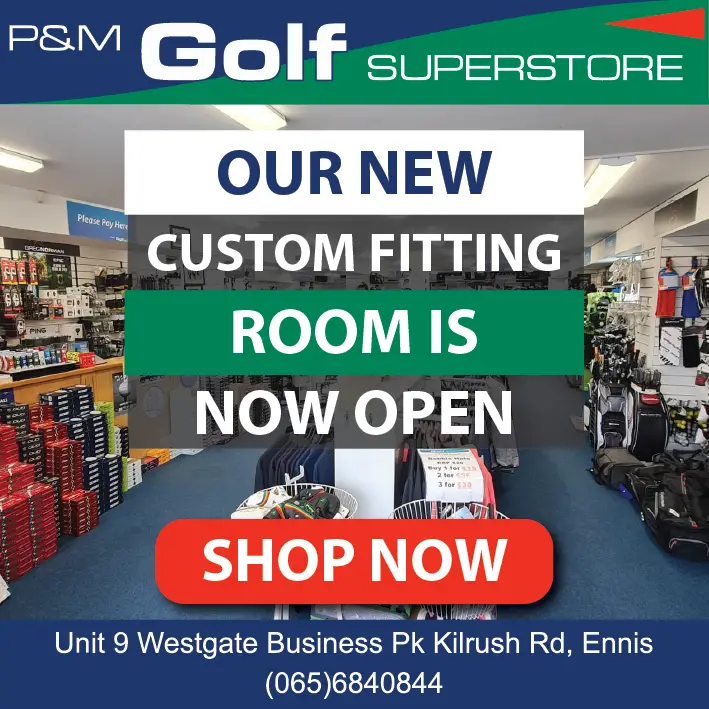 Speaking at Tuesday's County Board meeting, Feakle delegate Mike Daly expressed his view that the final tally of the vote at the December meeting was incorrect. "I was sitting in the back row, I didn't get the same count as the count recorded, I said nothing and instead questioned mathematical skills but I spoke to people there on the same night who were of the same opinion". Daly told Chairman Kieran Keating that he should have been appointed two tellers to conduct the vote. "I don't believe proper procedure was followed," which he quipped gave clubs a cause to go to Munster Council with next October if they are relegated.
Keating outlined that Treasurer Rebecca Sexton "who didn't have a horse in the race" counted the hands for the vote.
An in-person meeting is the fairest way to try to reach a resolution to the controversy, Broadford's Danny Chaplin believed and suggested Thursday evening of this week. The Chairman was slow to hold two meetings of the County Board in the one week and said he would have to liaise with the County Secretary, Pat Fitzgerald to determine when the meeting would be held.
When Keating cited current COVID-19 cases as a reason not to hold the meeting in-person, Chaplin flagged that the Government advice had not changed since the meeting on December 21st.
Rules 4.3 and 3.9 were not adhered to at the December meeting, Whitegate's David Solan highlighted. He said a two thirds majority did not in favour of the proposal and argued that alterations to a championship can only be made once in the same year but it happened in both May and December. Speaking time for delegates at the December meeting was not consistent, he added. Keating responded to say the competition regulations were changed not the decision reached earlier in the year, he affirmed that the vote only required a fifty percent majority, "I believe we complied with the rules, if someone has a better legal mind than me they can point it out". Solan said it was wrong to encourage clubs to find legal loopholes as was done to avoid relegation, he stressed the change of relegating two teams to not dropping down any was an alteration.
Solan felt it was wrong to have allowed Clare GAA, Vice Chairman, Michael O'Connor to have attended Executive meetings given that he is the current Chairman of Crusheen, "he should have excused himself". He requested minutes from the Executive meetings where relegation was discussed prior to the December County Board meeting but was rejected, "they are private matters and maybe should not be released at a public meeting with journalists present," the Chairman replied.
Wolfe Tones delegate, Dermot O'Donnell voiced his disappointment with the manner in which the vote was conducted. He maintained delegates should have been allowed revert to their clubs to discuss the matter. "Something so important as relegation, it should have been more formal and allowed for feedback for delegates to go back to clubs to get a formal decision and have clubs discuss it further".
Clubs will be notified by the Chairman on when the special meeting will take place, Keating advised.
Speaking later in the meeting when the discussion had died down, Clarecastle Chairman, Niall Tuohy flagged that the special meeting was all that the clubs had been granted, "at this current moment we're preparing for a senior championship with eighteen teams". O'Callaghans Mills delegate, Robert Frost quickly followed this, "it was decided at the last meeting that there would be eighteen teams, this year we had one group with five teams and it worked a treat, there is just one extra round to be played. The meeting was conducted in a proper manner".