AWARENESS of the huge problems posed by food waste in Ireland and internationally is to be highlighted in a new online series featuring a Newmarket-on-Fergus service.
Non-profit social enterprise, FoodCloud has launched a new online series to drive awareness of the issues associated with food waste across the country by highlighting the importance of saving valuable surplus produce from landfill and the positive impact that this will have on the environment.
As a nation, Ireland currently generates 1.27 million tonnes of food waste annually, with the average family throwing away €700 – €1,000 of food each year. Despite this, food insecurity is a very serious issue affecting communities nationwide.
Global food production accounts for around 35% of all greenhouse gas emissions, 8% to 10% of which are directly related to food waste – a staggering four times that of global aviation emissions. And, according to Project Drawdown's 2020 research study, reducing food waste has been identified as the number one most effective way of fighting climate change. Yet, despite all of the evidence to support this argument, the subject of food waste was controversially 'frozen' out of talks at the recent COP26 Climate Change Conference in Glasgow.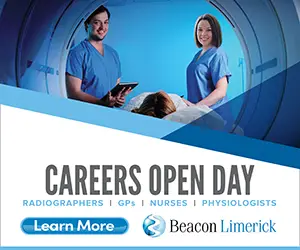 In episode two of the series, FoodCloud profiles Obair's Meals on Wheels service in Newmarket-on-Fergus. Galway chef, Jess Murphy of Kai Cafe who is originally from New Zealand went head to head with Shannon's Erica Long who is Head Chef of the Newmarket-on-Fergus service for the episode where they had thirty minutes to produce a dish off-the-cuff using a range of surplus ingredients supplied by FoodCloud.
As Head Chef, Erica is responsible for the cooking of the meals for the 182 Meals on Wheels clients across Co Clare along with Obair's role in feeding 40 persons living in sheltered accommodation and the 60 children availing of school dinners. "With the food we get from FoodCloud, everyone has a chance to eat and also socialise. All Taste, Zero Waste was quite challenging and Jess is an amazing cook, so it was an amazing experience," Erica said.
Funding from the Department of Agriculture, Food and the Marine allowed FoodCloud which was founded in 2013 to team up with groups such as Obair for the series. During the episode, Erica also explained how Obair uses surplus ingredients supplied by FoodCloud daily and the positive impact of the service.
Both Erica and Jess teamed up on Friday of last week when a special event was held at the Tradaree Building in Newmarket-on-Fergus where members of the National Broadband Ireland board such as David McCourt were among the guests.