Eoin Brennan looks ahead to the opening weekend of action in the Clare senior football championship.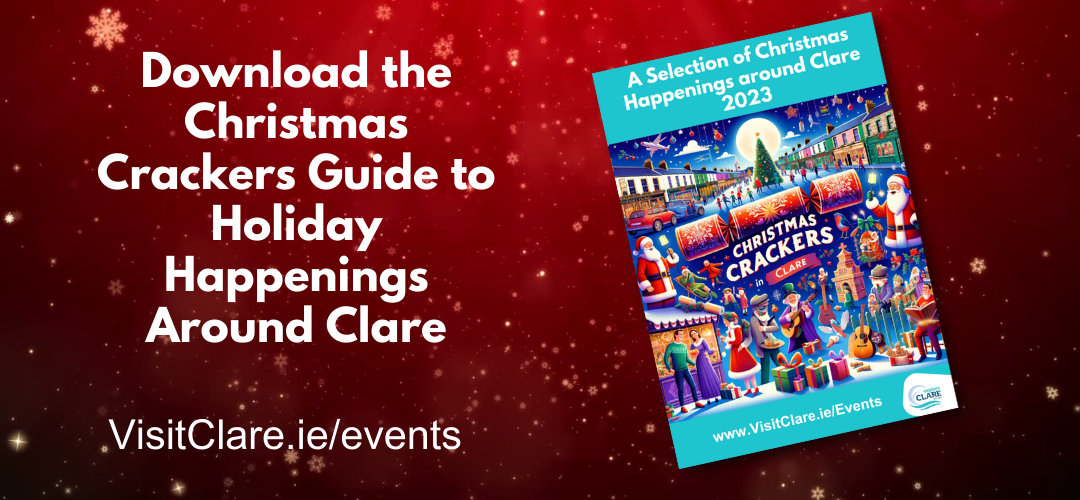 Kilrush Shamrocks v Eire Og @ Cusack Park Ennis, Saturday 1pm
A once great rivalry that has rather fizzled out over the last decade as their meetings have all but dried up.
Indeed, their last senior championship joust came in the opening round of 2012 when the Townies won the day by 2-6 to 1-5. However, the Shams appeared to benefit most from the result as with their backs to the wall, they duly bounced back to reach the penultimate stage where they pushed eventual champions Kilmurry Ibrickane all the way to a replay.
Éire Óg, and before that, the Faugh's (Éire Óg & St Joseph's Doora/Barefield) have invariably had the upper hand in their championship relationship with Kilrush though since the roll of honour leaders claimed the last of their 21 titles in 1987.
Indeed, in ten senior clashes between the pair from 1993 to 2012, with all but the last effectively winner-takes-all, the Shams only managed to emerge victorious on two occasions, a 1-7 to 1-6 quarter-final in 2003 that was to boost Kilrush to their last county final appearance along with a 2009 group decider.
In contrast, the Faugh's knocked Kilrush out of the championship in the opening round in 1993 before their most famous county final 12 months later when edging out the West Clare side following a replay.
The dissolution of the amalgamation didn't halt Éire Óg's Indian sign over the Shams either as championship triumphs following in 1998 (First Round), 2000 (Semi-Final), 2001 (Semi-Final) and 2004 (Quarter-Final).
However, any residual feelings towards the red jersey can only have be passed on to the current crop through word of mouth. Aside from a 2015 resurrection of the tribal battle lines in the finals of Under 21A and Minor B that both again went the Townies way over the combination of Kilrush/Killimer, there has been precious little senior activity.
Much of that is due to Kilrush's brief hiatus in the intermediate grade in 2017 and '18 while they would only save their senior bacon at the final hurdle last year.
That said, Éire Óg have also sorely underachieved themselves as despite four Under 21A crowns (2013, '14, '15 and '18) and a return to a county senior final in 2014, the last eight stage is as close as they have been to the Jack Daly since.
Three successive quarter-finals means that at least they're moving back in the right direction and they should have too much for their old foes here in a shorter bid to get back to that juncture once more.
Verdict: Éire Óg
Lissycasey v Cratloe @ Cusack Park Ennis, Saturday 4pm
John Ryan's brief defection to Lissycasey this Saturday won't be a major concern for his club Cratloe this weekend. Despite his ongoing work at underage in Páirc Micheál Uí hÉithir along with the added dinner table banter as his son Sean is a member of Colm Collins' panel, it is Lissycasey's threat on the field that will occupy the majority of Cratloe's homework.
All to do with the fact that after an unexpected scare two years ago of finding themselves embroiled in a winner-takes-all survival showdown with St Breckan's, Lissycasey's two point relieving triumph proved a major motivational tool for their first quarter-final appearance in three years 12 months later.
Granted, they only had to win one game to achieve that feat but they fully justified their position in the last eight by running holders St Joseph's Miltown to four points and who knows what might have happened had they been able to hone their radar.
Cratloe themselves don't need reminding of exactly how obstinate an opponent Lissycasey can be as they were lucky to force extra-time in their Round 2 clash in 2016 before eventually grabbing goals through David Collins and Cathal McInerney to see them home.
Talisman McInerney didn't line out for the hurlers last weekend and along with Enda Boyce who had to retire early against Kilmaley, Cratloe have a few other concerns that may mean they're not at full strength.
They do have former Kerry and Laois footballer Billy Sheehan to aid their attacking prowess this year and let's be honest, their vast experience alone should rule out any shred of complacency.
After all, in the ten seasons since storming to senior, Cratloe have never failed to reach the business end of the championship and more impressively have reached the last four juncture in six of the last seven campaigns starting with those historic back-to-back title wins in 2013 and '14.
So based on those enduring statistics alone, one simply couldn't bet against them.
Verdict: Cratloe
St Joseph's Miltown v Kilmurry Ibrickane @ Cusack Park Ennis, Saturday 7pm
While the eyes of the county will be fixed upon the latest instalment of this compelling neighbouring soap opera on Saturday evening, just spare a thought for the supporters of St Joseph's Miltown and Kilmurry Ibrickane.
Why? Well, after been put through the wringer of a first ever county final clash last October and more pointedly an equally tense replay a week later, they now have to gather (at a social distance of course) by their radios and computers this Saturday as only a handful will get to witness their third successive derby championship bout.
On the field, it surely couldn't be as asphyxiating a contest again as having been level on 12 occasions over a heavyweight 120 minute war of attrition, St Joseph's Miltown finally found a chink of light when kicking four injury-time points to retain the Jack Daly Cup.
You could have cut the tension with a knife as the wafer-thin margins magnified every possession. But with defeat not detrimental to either's championship hopes on this occasion, one wonders how this ideal championship opener will materialise this time around.
Of course, having shared the last five titles between them (Miltown in 2015, '18 and '19, Kilmurry Ibrickane in 2016 and '17), neither will want to concede any ground to their nearest neighbours and arch-rivals.
Essentially however, there is a bigger picture to think of in terms of managing injuries and personnel for the overall championship race and not just being content to take first blood this weekend.
There are injury doubts surrounding the availability of experienced Kilmurry Ibrickane quartet Enda Coughlan, Marty McMahon, Keith King and Michael Hogan while the holders are not without their concerns either as Kieran Malone and Gearoid Curtin head up their treatment table priority list.
Still, Miltown's age profile suggests that they are better equipped to deal with this opening round slugfest and shade the first of what could potentially be another double championship meeting before the competition reaches its crescendo.
Verdict: St Joseph's Miltown
Clondegad v Kilmihil @ Cusack Park Ennis, Sunday 1pm
Exactly seven days on from his first championship action in ten months, Martin O'Leary returns to Cusack Park once more this Sunday, this time in the opposite trench to a large chunk of his Ballyea team-mates as Kilmihil look to cause an opening round upset against Clondegad.
Based upon last year's hugely encouraging leap forward, a potential victory for O'Leary and Co. wouldn't be viewed as surprising after Kilmihil, in only their second season back in the top tier, managed to advance to a first quarter-final in 21 years.
Kilmurry Ibrickane and previously St Joseph's Miltown certainly didn't have it all their own way either against the 2017 Intermediate champions. So when eight players helped Shannon Gaels/Kilmihil to the Under 21A silverware by November, Kilmihil's first such honour in 32 years, great optimism abounded that the club had turned a corner.
As it turns out however, Injuries, players abroad and other commitments have threatened to see them skilfully reverse background that corner in 2020. Taking into account the absence of David Egan, Jack Browne and Mark Coughlan from last year's squad along with a casualty list headed up by David Lernihan, Dan Keating and Gearoid O'Grady, if all are out, it leaves a considerable gap to fill.
In contrast, Clondegad are off the back of their most disappointing season since their ascension from intermediate level in 2011, having coming off the worst in a pool of pain involving Cratloe and Éire Óg.
Their brush with relegation was an exception to their previous upward curve that included four successive knock-out stage finishes, highlighted by a semi-final appearance in 2015 and of course a first ever county final two years later.
Indeed, the last time Clondegad reached the business end in September 2018, it came at the expense of Kilmihil by 2-14 to 0-08 in Round 3 thanks to first half goals through Podge McMahon and Eoghan Donnellan.
You'd have to go back to the clubs' ongoing struggle to get out of intermediate level at the back end of the noughties for their previous championship clash, meeting in three successive opening rounds before Kilmihil finally emerged out of the grade in 2008.
Their senior stay would only last two seasons and ironically it was Clondegad who replaced them in 2011 and haven't looked back since.
As a result, they will be expected to maintain their senior hold on this occasion, even though Kilmihil will invariably fight on their backs.
Verdict: Clondegad
Ennistymon v Doonbeg @ Hennessy Memorial Park Miltown Malbay, Sunday 4pm
A hugely intriguing clash and not just in their club colours either as the continued evolution of these geographically opposing Magpies makes for a difficult opening round encounter.
At the beginning of the last decade, Doonbeg were champions and while they did contest another final in 2013, they were met with a new force of Cratloe who went on to retain their title the following year and be firmly in the mix for honours since.
Doonbeg haven't followed the same trajectory however as aside from subsequently reaching three quarter-finals, it was only with their Senior B and Garry Cup double in 2018 that propelled them back in the right direction last season. A rollercoaster campaign that saw Doonbeg only exit after an encouraging display at the penultimate stage to champions St Joseph's Miltown.
Ennistymon's path has been based around the most enviable minor structure of the last decade but consistently being underage kingpins didn't automatically guarantee consequential senior success as the last eight stage proved a frustrating psychological barrier that they just couldn't seem to clamber over.
All that changed when finally gathered tangible momentum in 2018 as the notable scalps of Éire Óg and defending champions Kilmurry Ibrickane were taken on their way to a first ever senior decider.
Miltown's superior experience won the day in that final but that unprecedented run has certainly shown Ennistymon that they are not far away from getting their hands on the Jack Daly Cup.
Doonbeg and Ennistymon also clashed in last year's opener, with a powerful second quarter surge proving sufficient for the latter to fend off a late Doonbeg resurgence on their way to a 1-11 to 1-08 win.
Ennistymon may have won the initial battle and as it turned out the group but it was Doonbeg who garnered the spoils of war as they would reach a first semi-final in six years whereas Cratloe would take out the North Clare side in the quarter-finals.
With no form guide to go on, it's difficult to assess where both sides are currently at. But in terms of strength-in-depth, which could be a key asset in this unique championship, Ennistymon may just shade another tight showdown.
Verdict: Ennistymon
Cooraclare v St Breckan's @ Hennessy Memorial Park Miltown Malbay, Sunday 7pm
Far from the historic neighbourly rivalry and banter of Kilmurry Ibrickane versus St Joseph's Miltown or a traditional match-up between Kilrush and Éire Óg, the paint is relatively fresh on Cooraclare and St Breckan's tug-of-war.
Sunday's evening's encounter is in fact their third opening round clash in four seasons for this incremental pairing that has managed to mushroom at all levels in recent years.
It's rare to meet the same team in successive championships at any stage, not to mind repeated first rounds and only for St Breckan's brief sejour to Intermediate level last year, who knows if they could have been drawn out of the bowl again for 2019.
To add to the intrigue is the fact that the spoils have been shared evenly so far. In 2017, Jack Morrissey's unerring accuracy from frees helped wind-assisted Cooraclare to a 0-10 to 0-04 interval cushion, only for a youthful Breckan's to hit back, led by a Dale Masterson penalty before Cooraclare rallied to hold out by 0-15 to 1-09.
12 months later, the Lisdoonvarna fully avenged that defeat by 2-20 to 2-15 but only after a remarkable resurgence that included extra-time. A Breckan's victory definitely didn't seem possible when finding themselves trailing by eight at the end of the opening quarter when Pearse Lillis billowed the net.
However, the gap was reduced to six by the break and the Aiden Davidson led side continued that backlash on the restart to gather momentum and more importantly belief. Substitute Stephen Tierney struck to an early goal and it meant that for the final 20 minutes of normal and an additional 20 of extra-time, this end-to-end contest was utterly compelling before St Breckan's eventually lasted the pace on top.
Throw in the 2017 Garry Cup Final that Cooraclare won by 2-17 to 1-07, last year's Minor B decider that the Milesians edged by the minimum and two Under 21A meetings that were complicated to say the least, and Sunday will be the seventh big meeting between the clubs in four years.
Cooraclare have predominantly held the whip hand in the relationship so far but a buoyant St Breckan's are off the back of a huge season in which they claimed the Intermediate crown at the first attempt and would contest three more finals (Minor B, Under 21A and a Munster Intermediate decider). And therefore without any form to fall back on and Cooraclare missing out on the knock-out stages for the first time in the decade, St Breckan's more encouraging muscle memory of 2019 could be the narrow deciding factor.
Verdict: St Breckan's