*Donald Trump in Shannon Airport.
US President, Donald Trump has sent a letter of condolences to the family of the late Doonbeg priest, Fr Joe Haugh.
Fr Haugh died at the beginning of April, the former parish priest of Doonbeg had been in a Kilrush nursing home prior to his death.
An honorary member of Doonbeg Golf Club, Joe had praised the work done by President Trump at Trump Doonbeg stressing the benefits it brought with regard to local employment and the economy. Last June during the visit of President Trump to Doonbeg, Fr Haugh presented Eric and Donald Jnr with a framed photograph of Doonbeg Castle.
Haugh and Trump first met following the later's acquisition of the West Clare resort. The businessman once said to the Coolmeen native, "get me to heaven". During an interview with The Clare Echo last year, Fr Haugh expressed his belief that there is a place in heaven for Trump.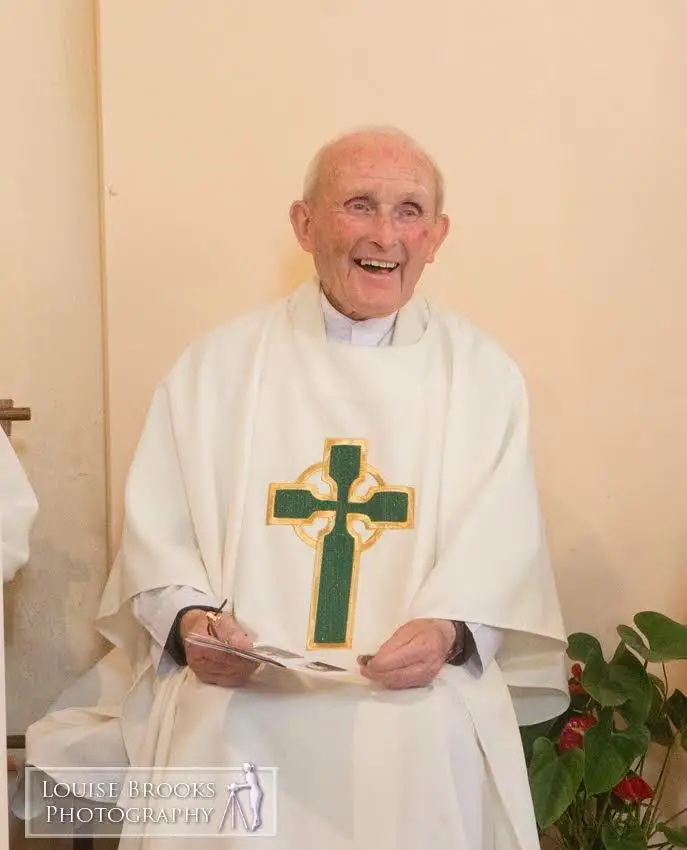 In a letter sent on April 9th, President Trump passed on his condolences to Fr Joe's brother, Tommy. "As you know, Father Joe meant a lot to me, my sons and the entire community. I have a lot of distinct memories of Father Joe including spending time with him in 2016 at Trump International when we reopened the course. Your brother provided a very special blessing that we all cherish very much".
He added, "Father Joe's loss will be felt deeply amongst all of us and we are so grateful to have had the opportunity to know him and spend time with him".