President of Ireland, Michael D. Higgins returned to Co Clare for one of his first visits since the onset of the pandemic on Tuesday morning alongside his wife Sabina.
He travelled from Doolin to Inis Oírr for a performance of Laethanta Sona (Happy Days), staged on the island as part of the Galway International Arts Festival.
Directed by Sarah Jane Scaife and translated into Irish by Mícheál Ó Chongaile, the play will be performed at Chreig an Staic on Inis Oírr, the smallest of the Aran Islands off the coast of County Galway.
As part of the performance, President Higgins and Sabina visited the 'Laethanta Sona: Saol ar an Creig' exhibition, which celebrates the process of Laethanta Sona and the people of the island.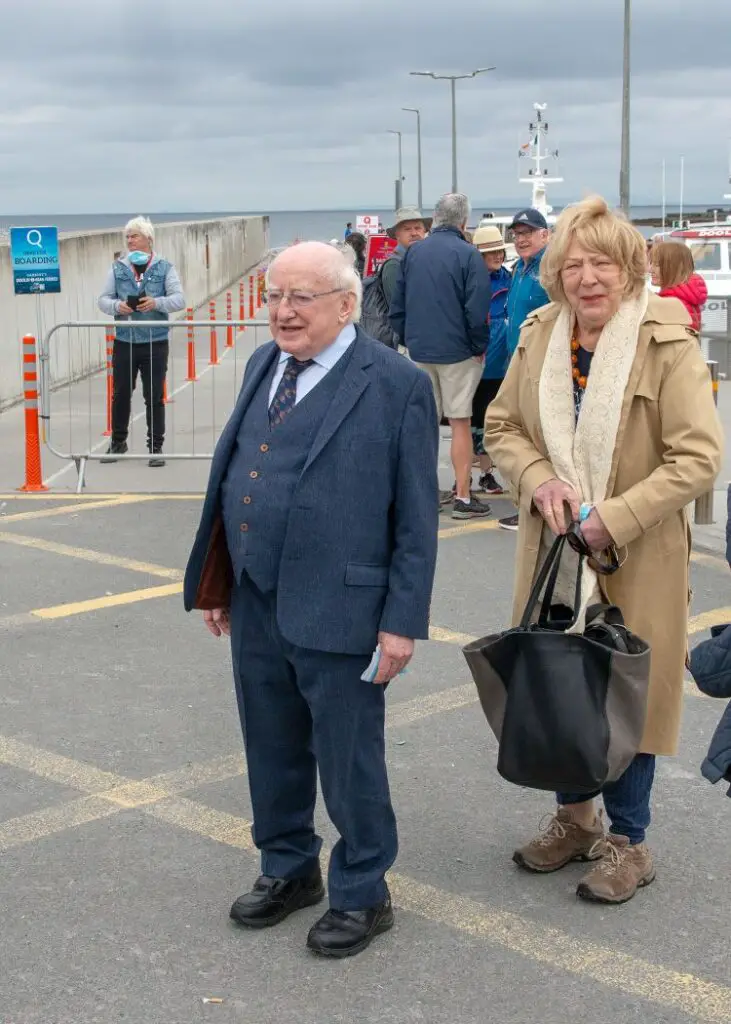 Born in Limerick on 18th April 1941, Michael D. was first elected President of Ireland in 2011 and was victorious in his attempt to win a second term in 2018.
At the age of five, he and his brother John moved to Ballycar, Newmarket-on-Fergus where they attended primary school before starting second level education at St Flannan's College under the care of their uncle and aunt.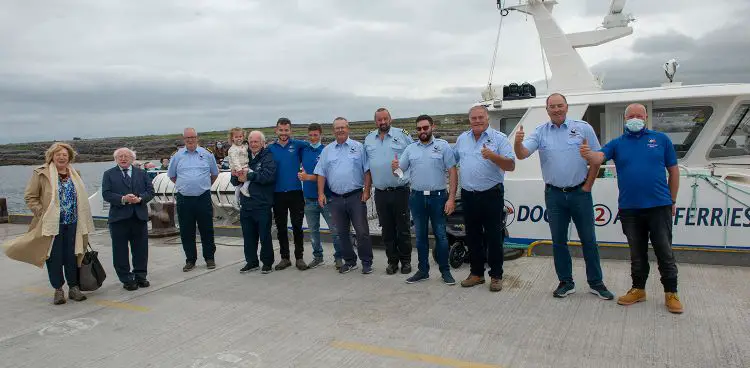 By the time he started primary school aged seven, Michael D. was already able to read, admitting that he learned to read mostly from newspapers. He was an active handballer in Newmarket-on-Fergus and also represented the Blues on the hurling field.
Speaking to The Clare Echo in Doolin, President Higgins recalled his school days in the Banner County and his relationship with his sister Kathleen who resides in Shannon and his brother John who lives in Newmarket-on-Fergus.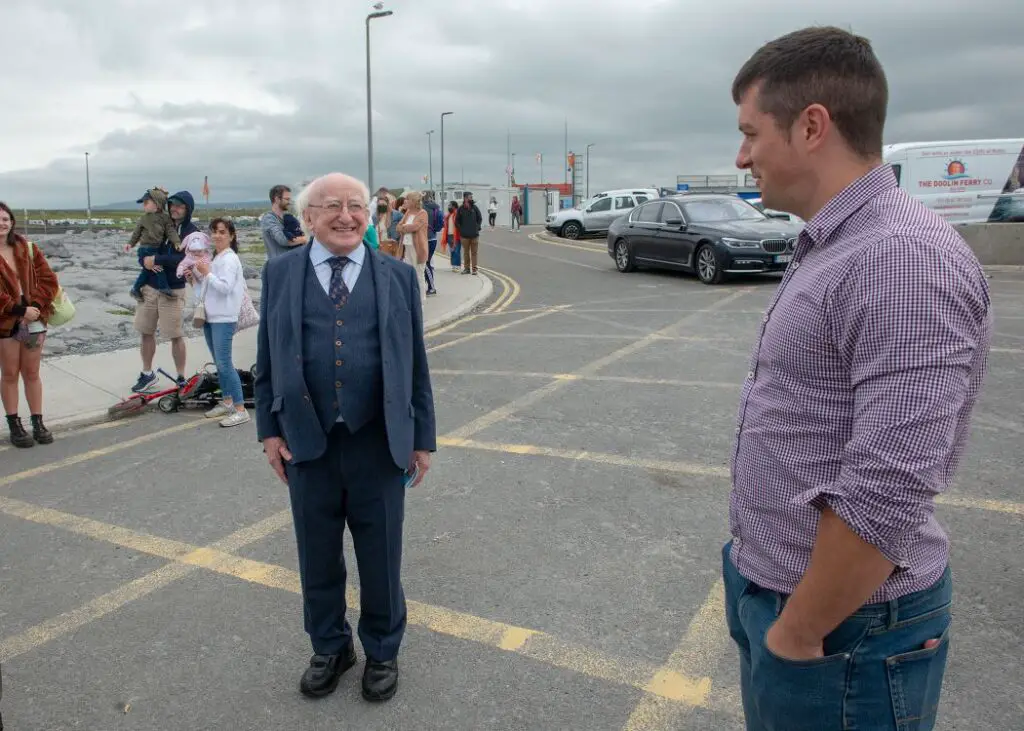 President Higgins said he was looking forward to attending more sporting games over the coming months while also referencing the death of his friend and former Clare hurler Jim 'Puddin' Cullinan from Newmarket-on-Fergus last February.
Both Michael D. and Sabina travelled on the Star of Doolin Ferry operated by Doolin2Aran Ferries and before setting sail, they received a presentation from Doolin2Aran Ferries Director, Donie Garrihy. Presents for the President's dogs Bród and Misneach plus a Michael D. tea cosy were included in the gifts.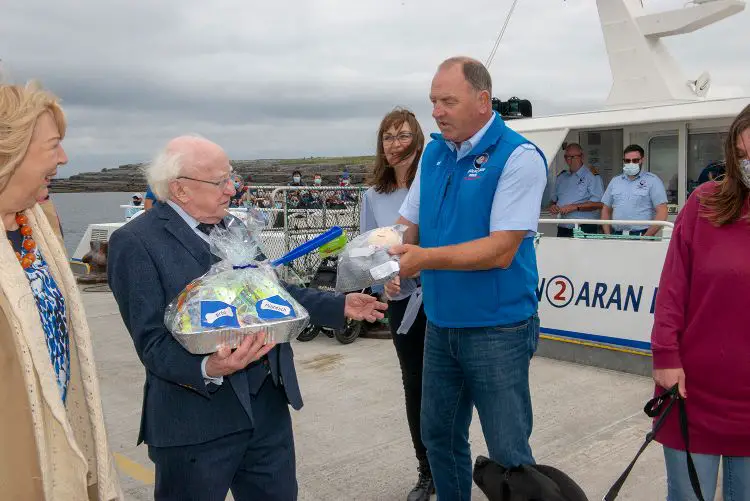 Before stepping foot on the Star of Doolin Ferry, President Higgins also spoke with one local woman and admired her two dogs. Members of the public that interacted with the President remarked that his love for dogs and animals was evident, "He is a very down to earth President and we are very proud of him," one Doolin native told The Clare Echo.
Some of the President's staff stayed at Doolin Sunset B&B on Monday evening to organise the itinerary.