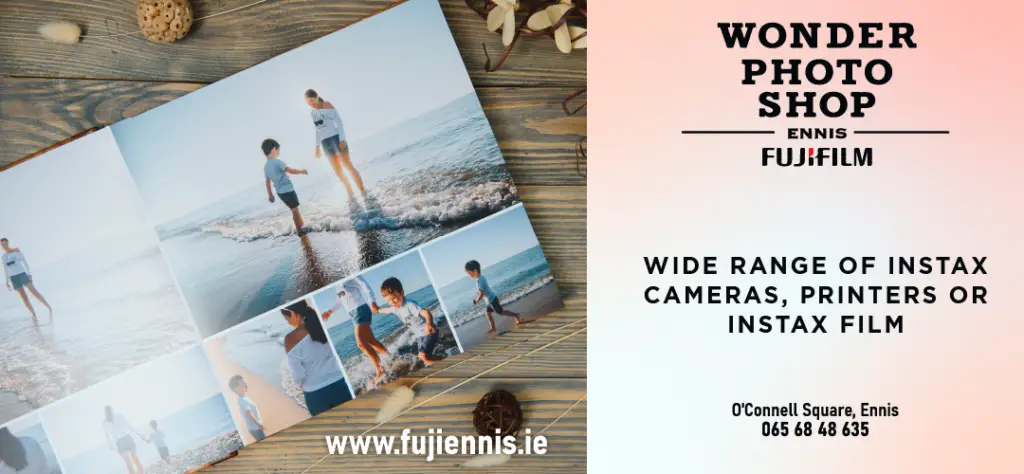 IT'S difficult for some to conduct an interview with a potter without mention of 'that scene' containing Patrick Swayze and Demi Moore getting steamy at a potter's wheel in the 1990 hit movie, Ghost. The reference is all the more significant to Hannah Arnup of Ballymorris Pottery in Cratloe, who bore witness to a recreation of the scene by none other than Wee Daniel.
Daniel and Majella O'Donnell were in jovial form when visiting Ballymorris Pottery as part of Danial & Majella's B&B Road Trip for RTE in 2018, and the pair couldn't resist the urge to share a potter's wheel a-la Swayze and Moore. "There's a very funny video of them recreating the famous scene from ghost, Daniel is singing along [to Unchained Melody]," recalls Hannah.
The pair were visiting the Cratloe workshop for a pottery class, a now integral element of the business which was established in 1994 when Hannah and her partner, thatcher John Egan, moved to the 17th century farm. Since opening, the pottery has expanded and a new workshop has been created with a retail outlet, located in a renovated hay barn.
Hannah tells The Clare Echo that although she had planned to work in architectural ceramics, she was pulled in the direction of her passion for pottery and a large commission to create commemorative plaques for Cork City Council in 1994 gave her business the kick-start it needed, and in Hannah's words, "It has just grown. I'm not a large business but it's quite diverse now and that has enabled us to survive."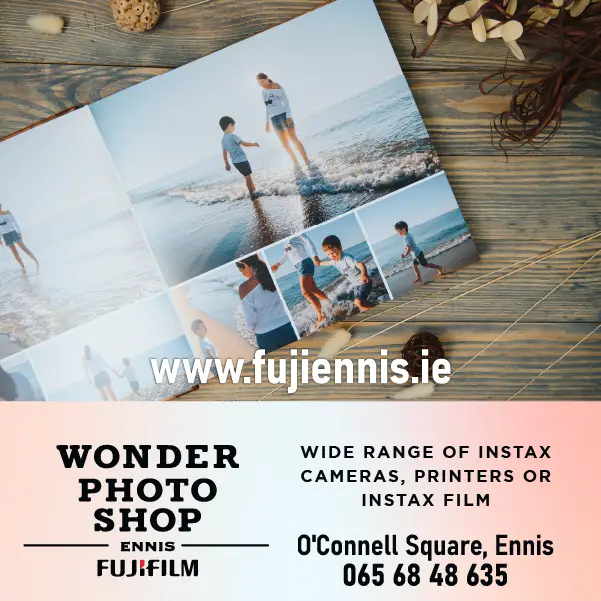 Hannah explains that she "never wanted it to be a business, I wanted to remain a potter as rather than being a business person" and while pottery is her expert craft, the diversity on display at Ballymorris Pottery speaks volumes of her business nous.
A pottery school was developed 10 years ago which is open to parties of adults for one-off classes, while Hannah also runs regular pottery classes with the next term commencing in February for those interested in trying their hand at the wheel. "They're very popular at the moment, people are so keen to get out and do something that they love again, they are very well subscribed and are becoming much bigger part of the business," she explains. The classes are open to beginners along with those wanting to build their skillset. "People are always surprised at how much they can make if you have no experience," she notes.
Other areas where Hannah has diversified the business include the cherished personalised range of gifts which include options for personalised wording, design and colour – children's hand prints have proved a big hit, something which was inspired when Hannah created a print for her own daughter. The Ballymorris website states that "the advantage of our small business is that we can be highly responsive to your requests and ideas".
At the heart of the business, Ballymorris Pottery has an extensive range of beautiful handmade stoneware ceramics – which are highly functional, an important ethos of Hannah's – along with decorative ceramic plaques and jewellery reflecting the Celtic influence on Irish life. As everything is handmade, every Celtic swirl takes on its own personality.
These products are available locally at Craftworks on Parnell Street, Ennis and O'Brien's Craft Shop in Doolin, and Hannah notes a renewed interest in the public to support local producers. "[The pandemic] has made people more aware of supporting local business. I notice more people are coming in this year for Christmas shopping and without international tourism it has become more important. Campaigns like Click for Clare, it's raising a local awareness, and the Craft Council have Love Made Local campaign, I think the two really help create awareness."
Almost 28 years in business, when reminded that 30 years is just around the corner Hannah admits it's a "crazy" thought. As she looks ahead to 2022, she is hopeful that she can expand on her classes while continuing to grow specially commissioned work, such as a recent project for Kerry Group which incorporated the handprints of their staff, which now sits in their HQ in Naas.
"I think one of the things I've become very aware of, you have to have a local support base and we're lucky that we do have a good strong local support, and diversity helps us survive. I love the teaching so I think I would like to see that grow and become more of a centre that people would go to so they can experience it and get their hands into it themselves."
For gift vouchers or learn about Ballymorris Pottery, visit ballymorrispottery.ie/ or call 061 357 118.