CLARE's Independent TD Dr Michael Harty has said that the closure of six post offices across Co Clare will be the "death knell" of those rural communities.
"People will now go to the post office in the next town or to the next village and will carry on their financial transactions, buy their groceries, visit their doctor, their pharmacist, engage in all the financial activities one would normally do close to a post office.
"So once a post office goes, it really is the unravelling of the fabric of a rural society and there are many villages and examples where post offices have closed and the village has gone into terminal decline," he said.
It's a hammer blow for West Clare communities in particular, with the post offices in Cree, Cooraclare, Doonbeg and Lissycasey all closing their doors.
Kilfenora and Fanore (Craggagh) have also taken the decision to cease trading.
Cooraclare Postmistress Geraldine Donnellan the decision to close was not an easy one, but she feels she did not have a choice in the matter.
"It's just not viable anymore. It's a small office and we just don't have the volume of people coming through," she said.
Geraldine has worked at the Post office in Cooraclare for over 30 years and has been Postmistress there for the last decade.
Geraldine is not sure what she will do once the Post office closes, but she said she cannot afford not to find another job.
"I have to do something. I cannot afford to sit at home. I still have nine years of school with three kids to do," she added.
She has been in talks with An Post, but it has not yet been confirmed when the Cooraclare Post office will close.
A spokesperson for An Post commented that they need to confirm details with the postmasters in relation to their personal contracts and their desired date of retirement
"Most importantly we have to ensure the transfer to their customer transactions to a neighbouring office – this is really vital in order to help boost the business of other small local post offices and help sustain their future.
"This extra business, added to the new products and services we have coming on stream, will bring in more customers and help ensure the future viability of that local post office," the spokesperson added.
An Post also said that it was "inevitable" that some post offices would close, but closure numbers are not as high as some predicted.
"The fact is that we have to have offices in places where there are customers – and where customers are choosing to do their Financial and Government business," the spokesperson said.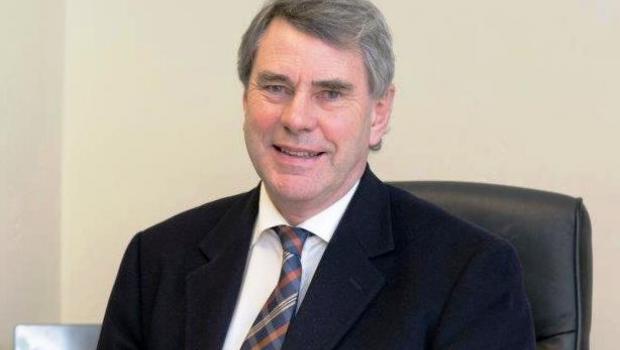 Sinn Féin's representative for West Clare Violet-Anne Wynne has called on Clare's TDs to intervene and prevent the closure of rural post offices in West Clare.
She said the closure announcements have caused shock and anxiety within the communities affected.
"It is extremely worrying for older people in the affected communities. They are vulnerable and no alternative to help them reach postal services is being provided.
"West Clare already suffers from a lack of services, specifically in the lack of public transport now impacting the further journey to a post office," she added.
Violet-Anne said that community with a standalone post office that has a low level of business must be given every opportunity to keep the post office in their community.
"Clare TDs need to intervene and prevent the closure of rural post offices in West Clare. Otherwise it's the kiss of death to rural west Clare."
Meanwhile, former Ennis Chamber of Commerce Chairperson and Doonbeg business owner Rita McInerney has stated that the community of Doonbeg is devastated at the closure announcement.
She claimed that An Post have acted in a disgraceful manner and have pulled off the biggest PR stunt of all time.
She believes that Doonbeg locals and the wider West Clare community care passionately about their community and make an effort to support it in any way they can.
"This is another blatant attack on Rural Ireland and it is no coincidence that all six of these post offices are located in the North and West Clare. Our way of life is being attacked from all sides.
"The post office is the heart of all of these villages. It has a knock-on effect to any local shops when people come to use the post office. That business will now go elsewhere – mark my words the closure of these post offices will result in the closure of other businesses.
"Post offices also acts as a social centre for news, information, and events that are happening in the area and also give that sense of community," Rita added.
Dr Michael Harty has visited some of the Post offices that are closing and spoken to the Postmasters/Postmistresses there.
He has concluded that the Government need to focus on adding services to the Post offices instead of closing them down.
Directing services such as farming administration, driving licence, motor tax etc. would bring more footfall to the Post office and make them more viable.
Dr Harty believes that closing rural post offices will do serious damage to the tourism industry.
"In a few short years there will be little or no infrastructure there for those tourists to see because the villages will have become shells of their former selves and that uniqueness of Irish culture and Irish society is going to be lost," he added.