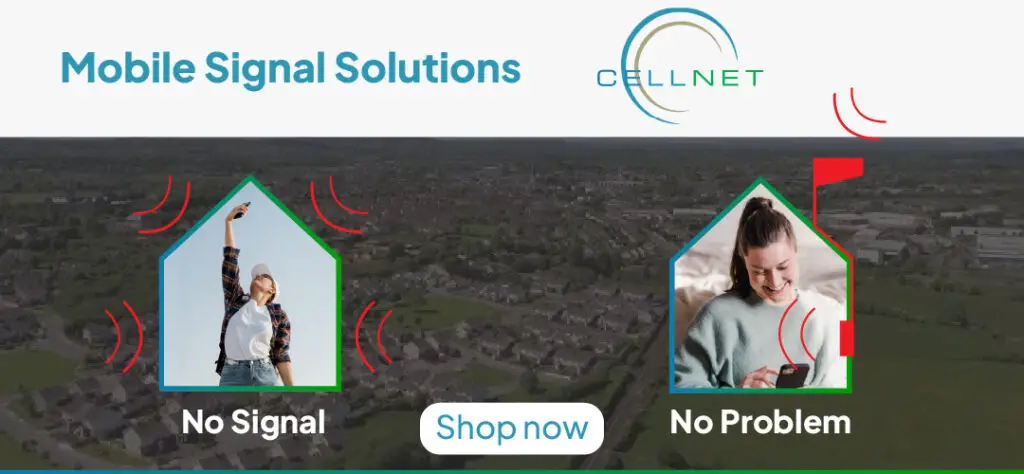 *Main image of Jason Titley in Quin this week. Photo by John Mangan
April 8, 1995, Aintree. Some 150,000 roared from the stands as Clareman Jason Titley steered Royal Athlete to Grand National glory. Millions more tuned in from their homes, many hanging on the words of iconic BBC commentator Peter O'Sullevan.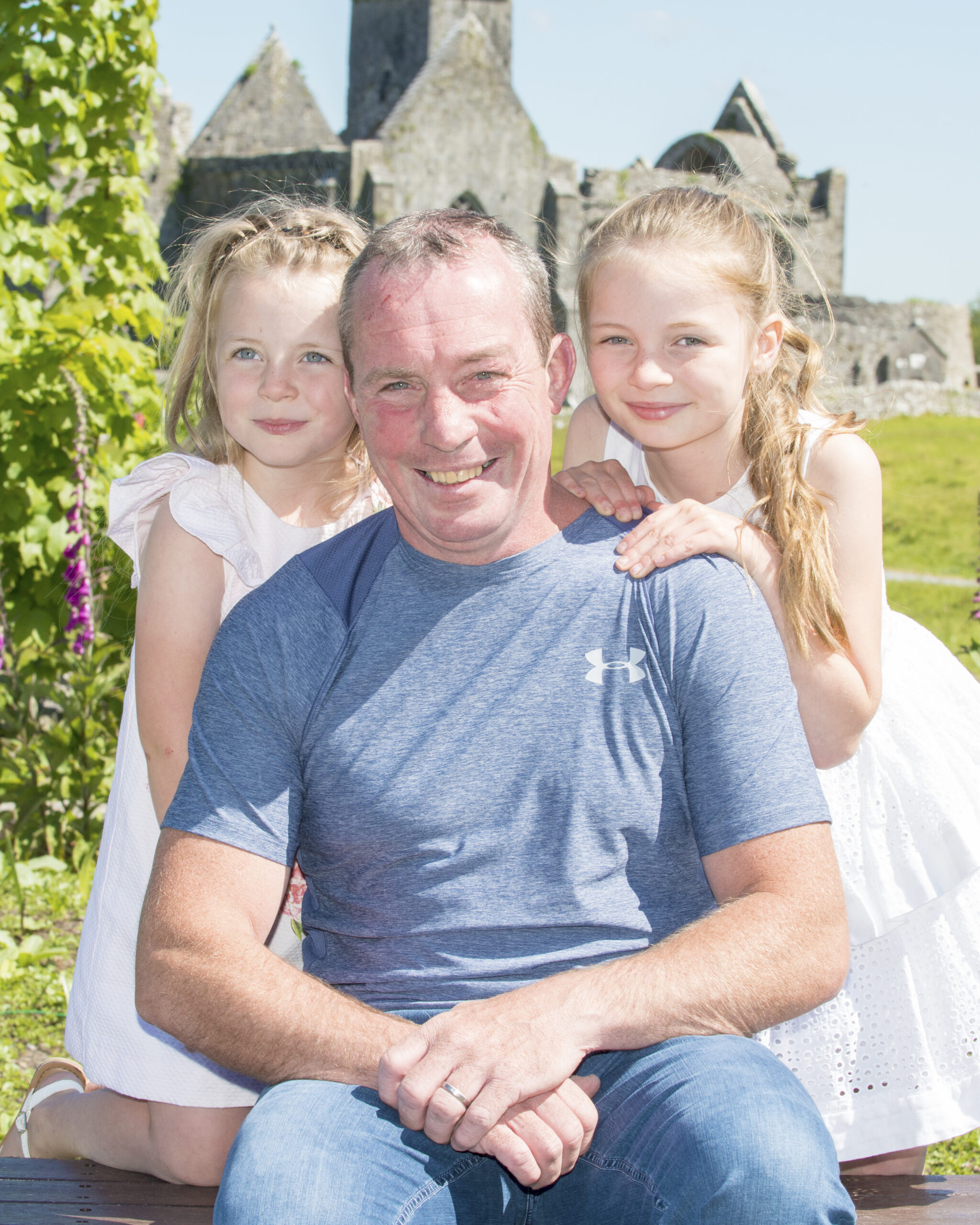 "Is this going to be another one for Jenny Pitman? They're racing towards the elbow. And it's Royal Athlete being chased now by Party Politics, a previous winner. They're coming into the final hundred yards and Royal Athlete is sprinting! Royal Athlete cannot be caught now. Royal Athlete under 24-year-old Jason Titley comes to the line to win it."
It was his debut outing at the Aintree Grand National – alongside fellow debutante AP McCoy – and one in which he would record the second fastest ever time on the track, on board a horse that hadn't run over fences that season. Now 25 years on, pace of life is slower for Titley at home in Quin where he lives with his wife Paula and two children, Leah (9) and Jessie (6).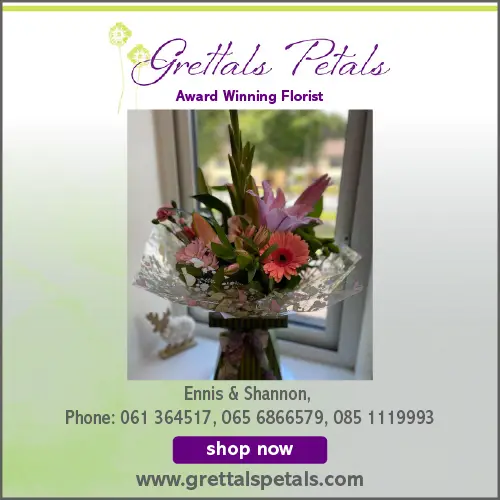 Asked if he spends much time reflecting on his greatest day in the saddle, Jason responds, "Ah, I don't. Well I suppose I do now and again. The kids would put it on the odd day and have a look at it and have a bit of a laugh. It was a great day, an unbelievable day. I couldn't even believe it even until I pulled up. I never even thought about winning, it was a National!"
Thirty-five horses took to the track at the then start time of 3.45pm, some 20 of which would not finish the race. Animal rights demonstrators had tried to disrupt the event by setting off an orange smoke bomb near the 11th fence but most of the smoke didn't make its way onto the course and the horses were able to continue without incident. However after nine minutes and three seconds, Jason smoked across the line on Royal Athlete having blitzed the leading pack to race clear by seven lengths on the final stretch. Only then did Jason take the opportunity to stand up in his saddle and welcome the feeling of elation. "Oh my God, the energy of the crowd and everything. It was unbelievable, it was nearly like riding your first winner, you get the butterflies in your belly."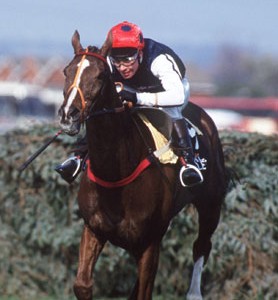 It was a ride that came by chance for the then 24-year-old. Two weeks prior to Aintree, legendary English trainer Jenny Pitman was having trouble finding a suitable jockey for the veteran chaser who had finished third in the Gold Cup earlier that season. She didn't want to run the horse in the National but her hand was forced by Royal Athlete's owners. Several jockeys had turned down the ride so Ms Pitman was watching the racing channels trying to find the "right person" when she spotted Titley giving horses what she described as a quiet ride, something which would prove conducive to winning with Royal Athlete as Jason explains, "You couldn't interfere with his mouth too much, you see."
The Shannon native takes up the story. "My agent Graham James rang me. You had agents that time, you wouldn't be talking to most trainers yourself. He said 'you have to be at Jenny Pitman's in the morning'. I said 'oh yeah?'. This was 10 days before the National. He said 'She wants you to sit on Royal Athlete, well Alfie was his nickname so that's what he said, Alfie. So I went in and met her and she said 'sit on him there'. I rode him a bit of work and he worked well and he settled and she said to us coming off the gallop, 'you get on with him, that's fine'. She rang my agent and said, 'you can ride him'. So that was the start of that."
The story goes that Pitman understood Titley to be a man who enjoyed a night out and had him pre-warned not to drink the night before arriving at Aintree. Jason has a slightly different take on the story.
"She did [issue the warning] but it wasn't just for me, now. There were three or four of us riding for her, Rodney Farrant, Warren Masters, Brendan Powell and myself. On the Saturday morning of the National you have to go up and ride out at 7am and she said 'I don't want the smell of drink off any of ye Saturday morning' so we all just laughed. She looked at us and said, "I'm warning ye lads, I will not let ye ride the horse if any of ye smell of drink.'
"So actually, I didn't go out at all. I stayed in the hotel in Haydock Park, I shared a room with Nick Skelton the showjumper. We had to be at the course at 7am in Liverpool so I was just getting up as he was coming in and I said 'don't come near me' and he says 'why?'. I said 'if she smells drink off me from you, I won't be allowed on the horse."
Reflecting on the National victory, Pitman has been quoted as saying that Jason on board Royal Athlete was "poetry in motion" and for the many followers of Titley's young career, that's exactly what it was. Jason describes Royal Athlete as a very brave horse with "some bit of class" but his thoughts were never on winning the race. However Titley did have a penchant for the big occasions.
The eldest of two, horse racing came early to the man who split his younger years living between Newmarket-on-Fergus and Shannon. His uncle owned race horses, including one named Our Greenwood that ran (and fell) under Aidan O'Connell in the 1980 Grand National at 100/1, while his grandfather Harry Russell was part of the Limerick Harriers. "I started off with Little Finch," recalls Jason, recounting one of the first thoroughbreds he ever rode. "Danny King owned him and he used to call to Conheady's yard to me for years, I used to ride her out at the time. She was placed more times than she won, I think she was second 11 times in a row for Michael Conheady. I was only nine or 10 at the time."
Having attended St Conaire's Primary School, Jason continued his education at St Patrick's Comprehensive School in Shannon however the lack of equine studies in the classroom meant he was losing interest fast. "I was gone after my Inter Cert," says Jason with a chuckle. "I ended up going to the teacher, Miss O'Donovan. I went up to the door myself one morning and said 'look, I'm wasting teachers' time and my own time, could I have a year out and if I don't ride two or three winners, I'll come back' and she agreed with me. And I was leading claiming rider that year." So that was the end of school.
By 1992 at the age of 21, things took off for Titley. His first major win came riding the John Brassil-trained How's the Boss (20/1) in the 1992 Ladbroke Handicap Hurdle. Then came his winning Cheltenham debut; My View in the Coral Golden Hurdle Final. This was followed by success in the Jameson Irish Grand National on Vanton for the now deceased Michael O'Brien. He then rode Natalie's Fancy to victory in the Galway Hurdle for Pat Kelly. "It was a great year," remarks Jason.
As his career continued on an upward trajectory, so did his thirst for success and a move to the UK followed which had a far more active racing scene. With his Aintree Grand National win in 1995 came greater opportunities. Titley didn't get home to Shannon for a month to celebrate with family and friends such was the demand from media and trainers in its aftermath. But with the demands came success. "In 1996, I think I had 50 winners in England and about 26 in Ireland. I used to come back to Ireland on Sundays, so I had about 76 wins altogether… It was probably my best year."
Another memorable win would follow in 1997 in a highly dramatic photo finish at the Irish Grand National under Jenny Pitman's Mudahim, who for all the world looked to have been pipped by Amble Speedy.
The Shannon man would then begin to gravitate back to Ireland towards the end of the decade, fatigued by the persistent trips up and down UK motorways while spotting an opening at home. "I did four or five years in England. I wasn't homesick or anything but the racing in Ireland and the prize money was starting to get better and there was kind of an opening here, not as a stable jockey but with the likes of Noel Meade, Eddie O'Grady and Clontarf, they were bringing lads over from England to ride their horses on Saturday and Sunday and they had nobody on the weekdays so I just started saying I'd stay if I got good enough rides on the Thursday. It just worked out that way."
Riding in Thurles in November 2001 at the age of 30, Titley made the snap decision to retire from racing. Much of his decision lay in the constant battle to reach 10 stone. "Yeah, the weight was killing me, I just had enough of wasting and said I'd give it a break for a month and that was it, I never went back. When I got out I had no injuries really, I had a few when I was racing but I walked out of it perfect and I have no regrets now."
He would finally settle in Quin where he started working at the Monks Well Inn pub which his mother had purchased and still runs today, before continuing on his chosen path of working with horses. He now runs a successful pre-training yard educating young thoroughbred horses for big owners such as Philip Reynolds and Luke McMahon.
Trainer Pat Kelly once referred to Titley as "a wild man but a helluva jockey". In a county that has produced celebrated jockeys including Kieren Fallon and Derek O'Connor, Titley can proudly claim his place among the best for producing magic moments on the biggest of days. "It was unbelievable, I have two Irish Nationals and an English National. I'd never dreamt in my wildest dreams when I was a young lad that that would happen. I rode in all the big races and couldn't have been happier."