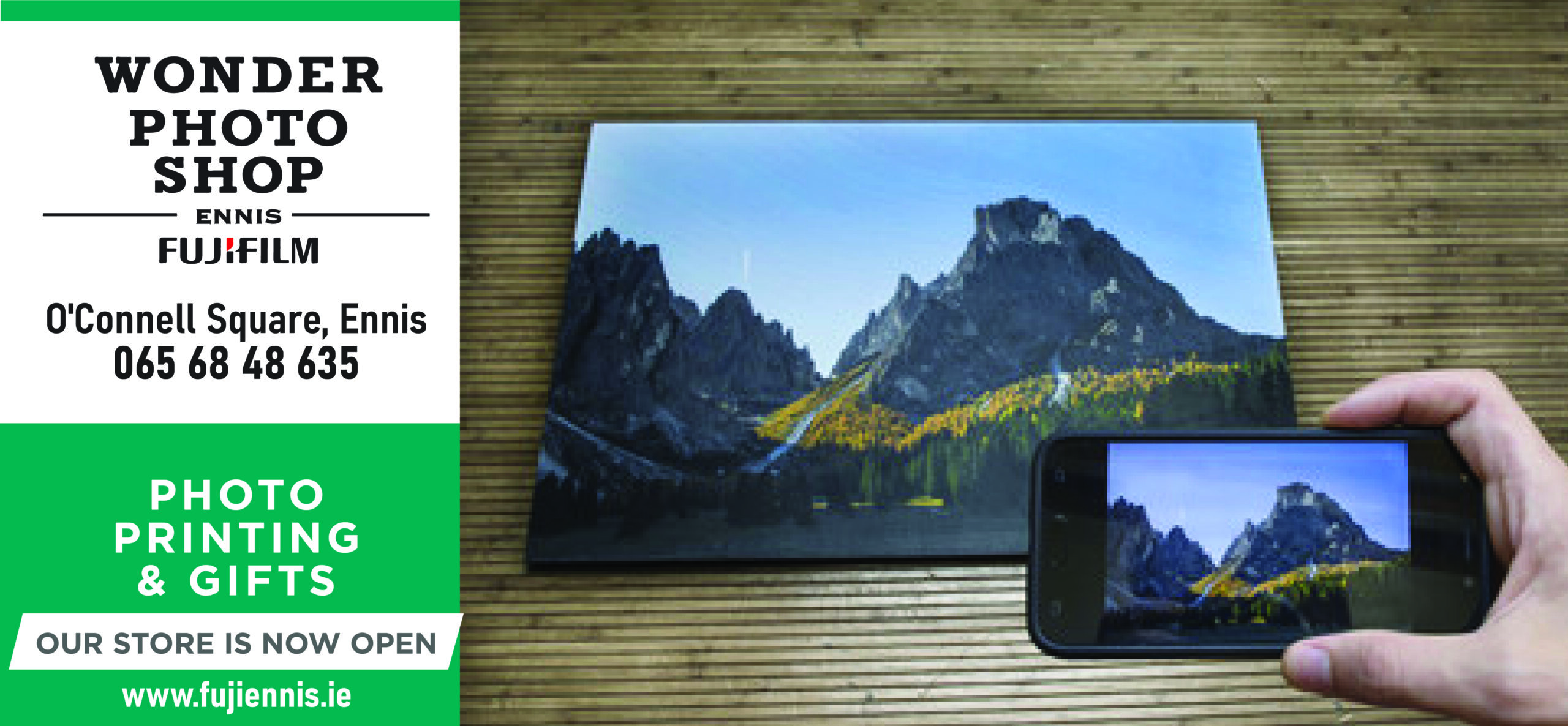 *Aaron Fitzgerald & Gearoid O'Brien put pressure on in the 2018 Munster semi-final. Photograph: Martin Connolly
2019 has been a mixed bag so far for the Clare senior footballers, the primary objective of the Allianz National Football League was to secure their Division 2 status which they did though a higher finish in the table would have been preferred however Aaron Fitzgerald's gradual growth into the centre back spot has to stand out as one of the successes of the NFL.
When talk turns to Clare's League campaign, Aaron remains frustrated that they failed to get a win against Fermanagh and Armagh, a victory in either of these outings would have meant less pressure in their final round versus Tipperary. But all's well that end's well as the Banner responded superbly to the test with Keelan Sexton grabbing the decisive goal to ensure Division 2 football is on the agenda come 2020.
Sexton and Cooraclare's Pearse Lillis have since left the panel to go travelling for the summer, for Fitzgerald the decision was no major surprise. "You'd get a vibe off lads if they are going away. Pearse had been struggling with injury, Keelan had been talking about it for a few years so I don't think there was ever going to be a surprise when they did decide to go. We're building a panel that if anyone is injured or anything that a fella can step into his place straight away so there isn't much of a change".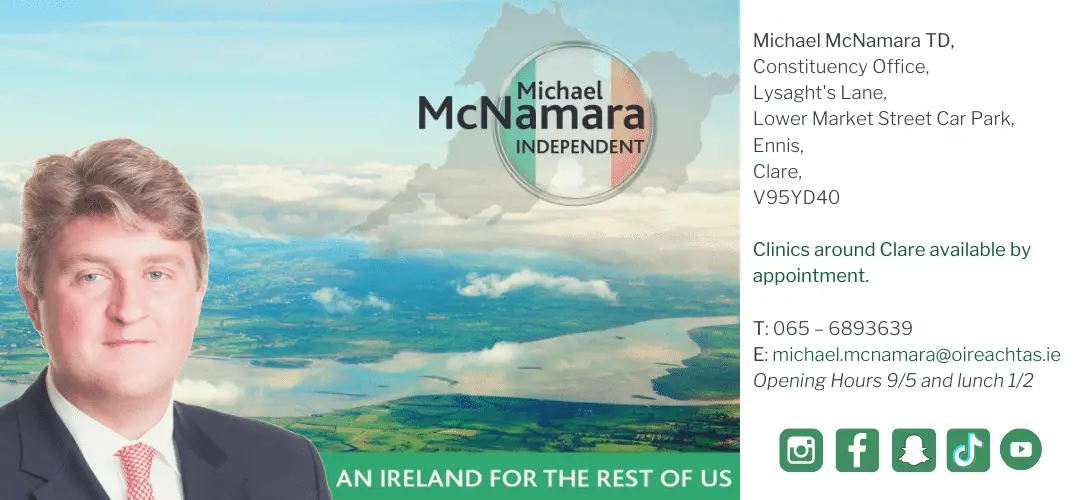 Martin Daly, The Clare Echo's football columnist identified the county's failure to find a number one goalkeeper as a concern heading into the championship but the ex Rice College student stated their familiarity with all goalkeepers on the panel ensures it is not an issue. "I wouldn't say it would be a problem, when you're in training you'd never really know who would be in goals, between the four lads that are there you'd have somebody different behind you every night so it's just a case of who it is really, it wouldn't be too different to be honest because there isn't a keeper we have that is that standout".
"You go out everyday and you try and improve especially when you've so many eyes watching you. I'd be happy enough but would be looking to get better and better as the games go by," Aaron said of his individual displays for the county so far in 2019.
A member of the panel for the past two seasons, the Éire Óg defender is glad to have made the decision to link up with Colm Collins' squad. "I had been asked before but I couldn't commit so last year I said I'd give it a go because I would have regretted it if I didn't. I'm delighted with it. It is probably one of the better things I've done with my life".
Going from club to county can be a shock to the system for any player and for Aaron there were some surprises when he opted to link up with the panel. "Especially with the diet, that would be a big thing, training is five or six days a week. There's more time involved," he noted of the difference between club and county.
Ten to fifteen years ago, Aaron's occupation as a bricklayer would not be unusual for any inter-county footballer or hurler but in 2019 it has become more of a rare case. Of balancing the job with playing and finding recovery time, he said, "It's tough but you have to get on with it, you get used to it after a while and get into a routine. You'd definitely have a problem getting recovery in, getting off for training and stuff my boss is sound when it comes to that. Sometimes you're better off getting up in the morning, moving around the place when you'd be broken up".
Though it's hurling equivalent has received rave reviews for it's standard and excitement, the Munster SFC has not been afforded such praise. Fitzgerald is not afraid to admit that there is a buzz missing from the championship. "The last couple of years even going watching the games it wouldn't be great for the first round, we've Limerick for the last four years, for fans going it's not great and I definitely think it needs a change up even a league campaign. Colm spoke before a World Cup style draw for the All-Ireland which I think is a great idea".
Clare meet Waterford in Cusack Park for the first time since 2014, a game that finished all square On where they can get an edge on Saturday, Aaron pointed to the physical stakes, "Because we're the home team it depends on the intensity we decide to bring to it, we'd be hoping to really go out this weekend and put in a real performance, if we didn't we'd be broke up over it, I'm hoping we go out and put in a good performance and start off the championship like we want to, on our terms not theirs".
Next month he'll celebrate his 28th birthday and in June he's also hoping to renew acquaintances with Kerry who dished out a 22 point defeat to Clare last year. "You kind of feel last year was more of an embarrassment than anything else. There's definitely the sense of us wanting to go out and prove ourselves and our fans".
Revenge is on the list of objectives for the Banner this year but according to Aaron there is also a determination to claim some silverware. "You wouldn't see it as a success unless you were to win it and I think any player playing any game is going out to win so I'd say we're going out to win it and I wouldn't be happy with anything less".