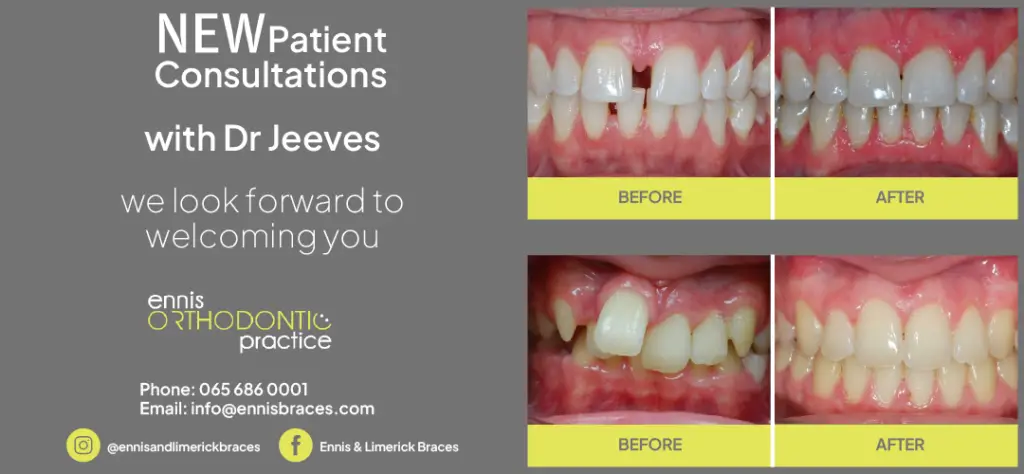 *Photograph: Bob Singer
PLANS for large residential and commercial developments in Ennis town centre will be submitted this year as part of efforts to attract €100m investment.
Planning applications for a 2500m2 large retail and office development in Abbey Street and a 50 room apartment block on the taxi rank at Harvey's Quay, are due to be lodged with Clare County Council in the first half of 2023.
The proposed developments form part of the Ennis 2040 project, on update on which was provided to members of Ennis Chamber this week.
Survey works are ongoing at the post office field with Ennis 2040 anticipating plans for a boardwalk and elevated walkways to be completed in the "next three to four years".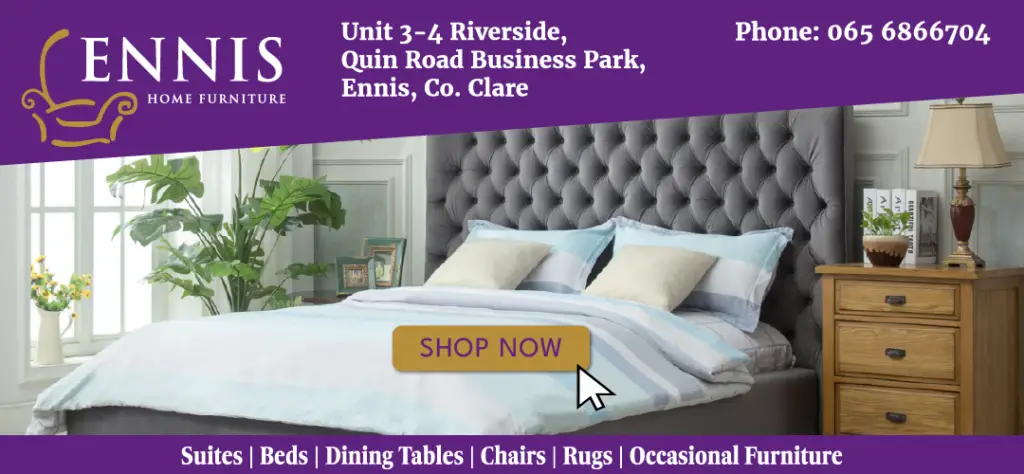 The Harvey's Quay and Abbey Street projects are designed to turn Ennis towards the river Fergus, according to Ennis 2040.
Kevin Corrigan, chief operating officer of Ennis 2040, said it is in "masterplanning mode" with the planning process expected to take at least a year
"We are looking at an apartment, mixed use development over in Harvey's Quay. The whole thing is designed to turn the town towards the river. Currently we are faced away from the river so we are not maximising the benefit of the riverside location. All of these projects will come with an extensive public realm element, squares, pedestrian bridges across the river – that type of stuff. It's all planned", Mr Corrigan told The Clare Echo
He continued, "The post office field is also another project that is going on for the short term. That will be connected on an elevated boardwalk and pedestrian bridges across there. It's about joining all that area of the town up, and making pedestrian access into the town much easier, making it a very pleasant place to be so that you can go for a walk there or there are services there".
Environmental surveys are currently being carried out at the post office field.
Mr Corrigan said, "You have to do your due diligence and make sure you are not affecting anything. Obviously it will all be done to minimise environmental impacts. The overall goal of everything we are doing is to make the town as sustainable as possible and to brand the town as Ireland's first climate adaptive town, which we can use to good effect in making the town more climate adaptive and attract in businesses and jobs and investment".
"We would hope to get that (post office field) done in the next three to four years max. It's important to note that we are planning now. We are in masterplanning mode. We get into detailed design. We submit a planning application. The application will take at least a year to go through the process and in that term we have to organise finance etc. So nothing is going to happen in the next twelve months".
Mr Corrigan said there will be "extensive and meaningful public consultation" with briefings and communications taking place in the first half of 2023.
"We will be taking on board what the concerns of the communities are and the businesses in the town. We are trying to adapt and mould these projects into the optimum solution for the town and lodging the planning applications based on that consultation, later on this year. We intend to work with everyone. At the end of the day it's working towards a vision for Ennis 2040, attracting in investment, making it a great place to live, work and shop. No one is doing this with the idea of making anywhere worse. It's all to a greater good", he said.
Mr Corrigan said €100m of investment in Ennis is targeted over the lifetime of the plan and discussions have already taken place with the European Investment Bank (EIB).
He said Ennis 2040 is not in competition with the private sector. "To attract in this type of investment it has to be large scale, refurbishing small scale buildings was going to take too long. It's not going to attract in the investment. We're taking on the projects that the private sector wouldn't so we're not in competition with them. We're there to compliment and attract investment in and stimulate the market. We're choosing the sites that maybe wouldn't be economically viable for a private sector developer to develop", he said,
"We're talking to a range of large scale investment bodies such as the EIB and government funding as well. It's investment in the buildings. You're talking in the short to medium term, over €100m".
Mr Corrigan said compulsory purchase orders (CPO) will not be part of this stage of the plan. Asked about the use of CPO's for Ennis 2040's longer term goals, Mr Corrigan said, "Who knows, to achieve a vision you may have to go that route to make sites viable. It's not considered in this phase. We haven't looked past this initial phase yet".
Work on a 100 space car park on Francis Street is due to be completed by the end of 2023.
Developed by Clare County Council Clare County Council, the Ennis 2040 Economic and Spatial Strategy aims to drive the economic, social, and physical development of Ennis, over the next 20 years.