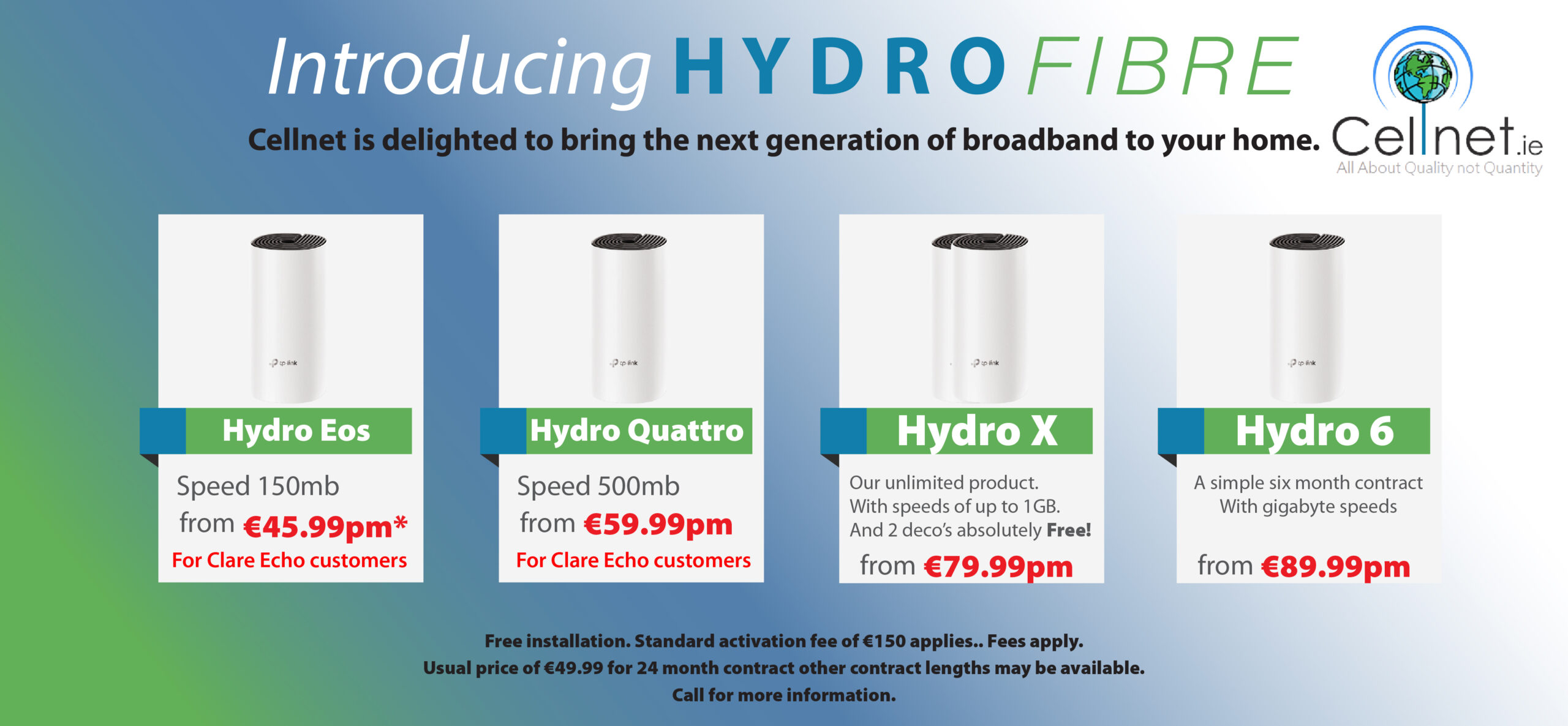 Planning permission is being sought for 28 housing units in Lahinch and a further 21 separately in Ennis.
Victoria Cross Retail Limited have applied for permission to build 28 housing units at Station Road, Lahinch. Housing will consist of a mix of three two storey dwelling houses, eight dormer dwelling houses and 17 single storey dwelling houses, the latter aimed at accommodating older members of the community. Many of the units have an option for further attic development.
A design statement included details that the units will exceed standard insulation levels with all dwellings carrying an "A energy rating", placing them in the top two per cent of housing stock nationwide. These energy performance levels will mean lower running costs and reduced carbon footprint, assisting Clare County Council in the transition of turning Clare into a low carbon economy. Dwellings will also include renewable energy elements such as air to water heating systems.
A Nature Impact Survey submitted indicated that the protected habitats of the nearby Inagh River Estuary SAC are located upstream and will not be affected. The survey identified possible contamination of invasive species, with mitigation matters drawn up to stop the spread including working during daytime hours, the use of portable toilets and biosecurity measures analysing tire tracks for the leaves and rhizomes of invasive species.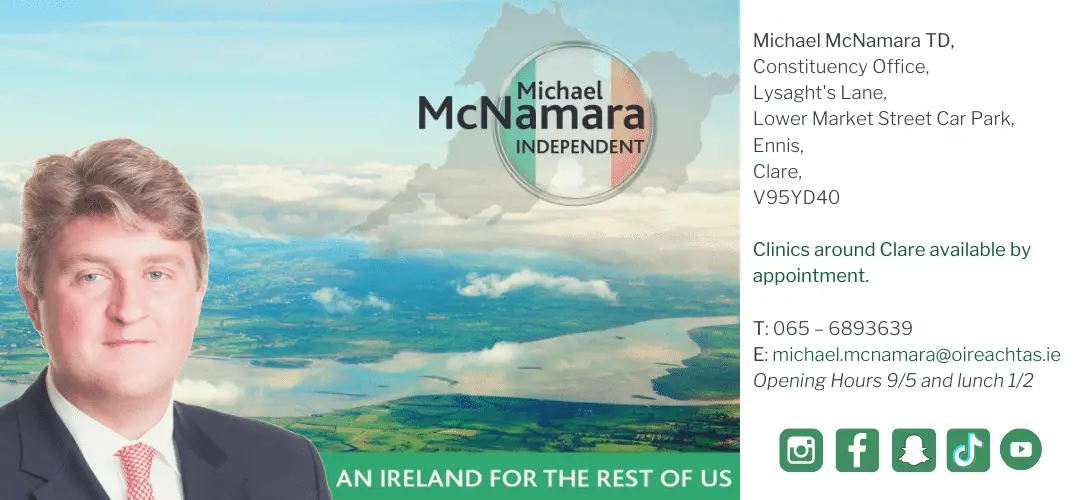 A statement was lodged in the TII Report outlining that the development is at variance with national policy in relation to control of frontage development on national roads and recommended a Road Safety Audit.
Two submissions were received. One stated a concern for privacy due to a gable window overlooking an already existing adjacent property. A second submission cited concerns over the nature of the dwellings, recommending that permanent housing units only be built to comply with the sustainable development of Lahinch as a town. Wastewater treatment capabilities were also questioned, referencing Lahinch's population of 4,000 and the influx of thousands of holidaymakers daily in the summer months.
Cormac and Declan Finn have applied for planning permission of 21 housing units at Doire Mor, Knockaderry, Ennis. This will consist of a mix of two storey three and four bedroom dwellings as well as modifications to four existing gardens and modifications to the existing stormwater outfall, to enable the stormwater discharges to be re-directed to the existing public stormwater sewer on the Tulla Road.
The site was originally planned as a 42 residential unit by McInerney Properties in 2006, however the firm went into receivership and only 20 of the housing units were finished, with related site infrastructure. A further four houses were partially completed but have been boarded up for a number of years. Finn Properties Limited intend to complete the four partially completed units as well as add the additional 21 proposed units.