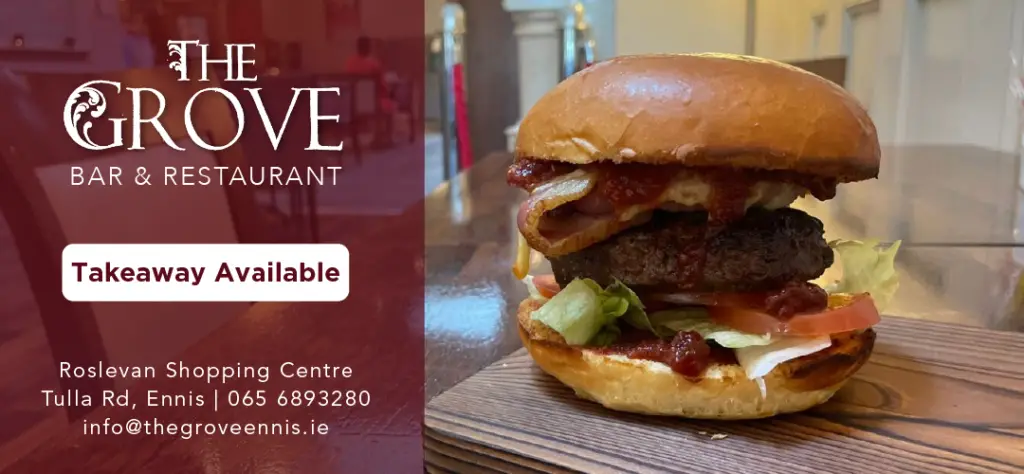 THE OLD LODGE GASTRO PUB
I HEADED to The Old Lodge Gastro Pub to check out the new BBQ menu and beer garden which opened late last summer.
Since the refurbishment of The Old Lodge Gastro Pub, locals have welcomed the re-design and were impressed by the new beer garden, particularly the new menu that has accompanied it.
The beer garden is the perfect spot for a tasty BBQ and really is the hidden gem of Shannon.
I'm here at 3:30pm on a Friday and there is a buzz about the place with a good mix of people, young and old enjoying some late lunch or an early pint.
The location of The Old Lodge Gastro Pub is second to none. Conveniently situated just off the main Limerick to Ennis Road in Shannon, The Old Lodge is an ideal spot for customers travelling from Limerick or Ennis. The updated décor gives a ski lodge feel while the new outdoor area gives off old-timey vibes.
There are various BBQ packages on offer.
The options are: 1 meat plus salad and sides, 2 meats plus salad and sides or 3 meats (chicken, burger or sausage) plus salad and sides. You simply book in advance for the BBQ and they can cater for large groups.
I went for the burger as it was recommended to me by a friend. It didn't disappoint!
The meat was cooked to perfection, the bread was perfectly toasted and the salad was so fresh. The chips were chunky and impeccably done. The combination of all of the above was a pure delight for the senses. I was so glad I stopped by!
VERDICT: The Old Lodge Gastro Pub is the perfect place to enjoy a BBQ in the perfect setting. I highly recommend!