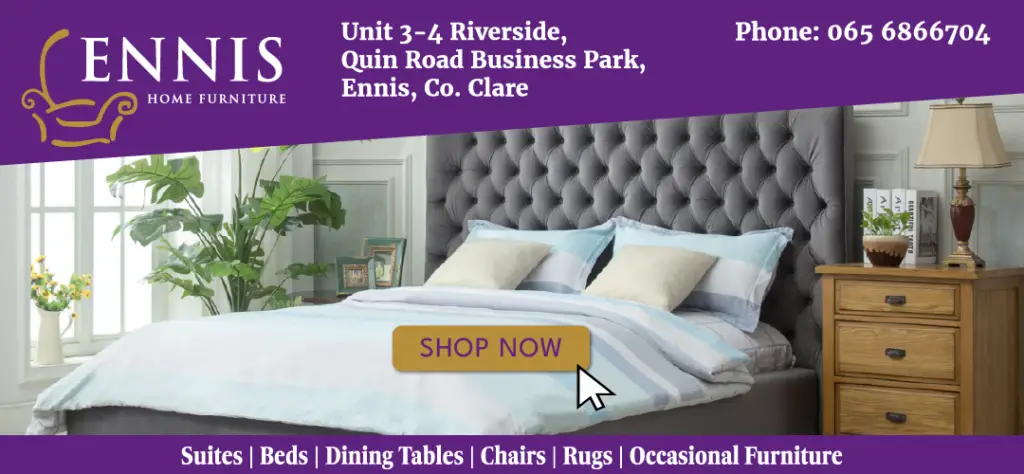 *Vice President of the United States of America Mr Mike Pence and his wife Second Lady Karen Pence are greeted by Rose Hynes, Chairman Shannon Group with Tanaiste Simon Coveney TD, Ambassador Dan Mulhall and Mayor of Clare Cllr Cathal Crowe TD on his arrival at Shannon Airport today. Pic Arthur Ellis.
Clare's first openly gay local election candidate has spoken out at how the welcome extended to US Vice President Mike Pence an opponent to same sex marriage and warned that students in some secondary schools in the county are expressing similar views.
Mr Pence stayed at Trump Doonbeg for the course of his two day Irish visit, the former Governor of Indiana has ancestral links to West Clare. His great-grandparents James Maloney and Mary Anne Downes emigrated from Doonbeg in the 1890s. James was the son of Michael Moloney and Anne Carney while Mary Anne was the daughter of John and Eliza Downes.
Hugh McNally is a distant relative of Pence's and he runs Morrissey's Bar and Restaurant in the Long Village where the Vice President previously spent a summer working in the 1980s. The Pence family enjoyed a private dinner there on Tuesday night.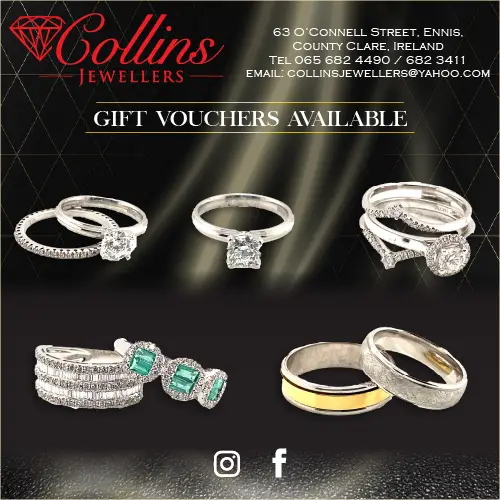 However Kilkee native, Mike Taylor who earlier this year became the first openly gay local election candidate in Clare whilst running for Fine Gael told The Clare Echo Pence's first official trip to Ireland as Vice President has offended gay people living in the county. "It's really interesting to note while the likes of RTÉ are doing the same coverage they did for Donald Trump even local people can tell Mike Pence is a different animal to the previous visitor here, there is no great welcome or dancing at the crossroads, people know what kind of a person Mike Pence is, they have done their research and know he is an incredibly conservative guy with some very hurtful and dangerous views, I for one am glad there is no dancing at the crossroad for him".
Although less members of the public travelled to Doonbeg to get a glimpse of Pence, only two people, Sarah Clancy and Sarah Ferrigan demonstrated against his arrival to the county. "I just think it's a different profile and a case that people don't care. Donald Trump he does have that certain celebrity status about him, obviously I'm in fierce opposition to him but he does have a certain appeal to some people, he has a charisma, Mike Pence doesn't, he is a nasty guy with nasty views".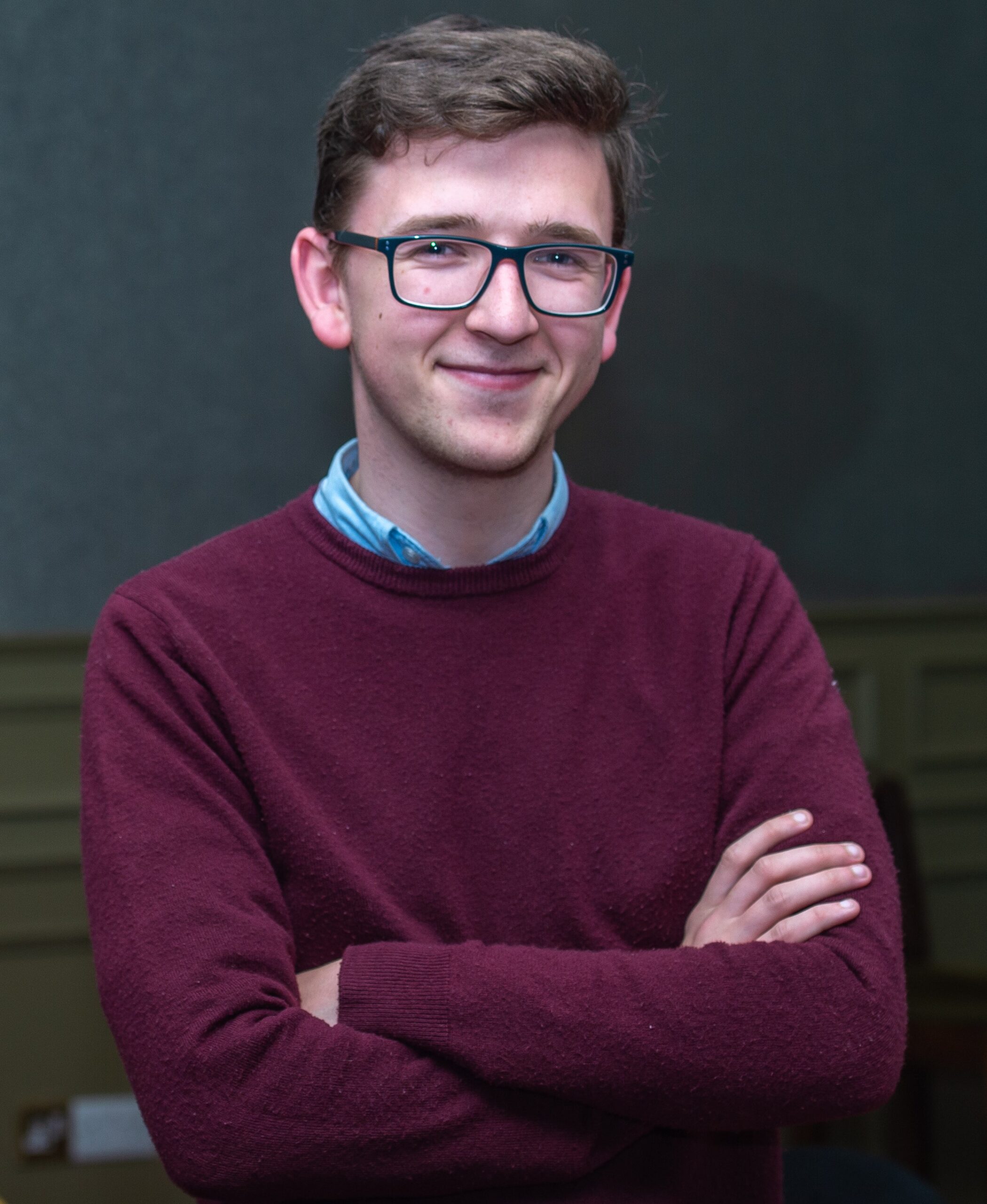 According to the NUIG student, such "nasty views" include "He's anti same sex marriage, he's anti marriage equality, I get that it's a personal decision for people but I'm over that, we as a country have got behind marriage equality obviously it wasn't 100 percent yes but it wasn't one 100 percent no and I don't think there's an appetite for that way of thinking in the mainstream anymore. He's anti gay people serving in the military, he opposed the non discrimination act that he then had to backtrack on, he's pro conversion therapy which is hugely controversial". He also flagged the ongoing dangers surrounding mass shootings in the US and how constitutional action has not been taken.
When asked what he felt of Mike Pence's presence in the county, the twenty year old stated, "I am deeply offended by it of course I am. I am offended that people aren't doing more and there isn't more protests and more discussion".
Taylor was also critical with Cathaoirleach of Clare County Council, Cathal Crowe whom he clashed with in July regarding housing for LGBTQ students. "He accused me of being political about the whole thing, then he was there today as the Cathaoirleach of Clare County Council having pledged his undying, unwavering support to the LGTBQ community when he was appointed Mayor, he then goes and formally greets and welcomes on behalf of the people of Clare, Mike Pence".
"This is the second time he's done something like this. He firmly and vehemently got involved in a discussion on the rainbow housing in UL when he had no need to, he went out of his way to get involved in that and now he has welcomed a man that has such a capacity for hate in his heart and what he doesn't understand and what he chooses not to understand. He hasn't used his office, Cathal Crowe has said he was going to use his office to support LGBTQ people, if Cathal Crowe wanted to use his office to support LGBTQ people he could have had a word in Mike Pence's ear today and he didn't, he stood there in his chain and smiled for the photo".
While hosting a workshop with ShoutOut in November at a Clare school, Mike said he was appalled by some of the commentary. "A sixteen year old kid came out with horrible views and I can't even repeat the things he said about same sex marriage, gay parents, transgender individuals, he was one of these kids raised by the internet, he was raised by right wing sites on the internet".
In a statement to The Clare Echo, Cllr Crowe admitted that while he was glad to welcome Mr Pence, he does not hold the same political views as the Republican. "Fulfilling the duties of the office of Mayor of Clare and welcoming VP Mike Pence, a man of Clare descent, does not mean that I hold political opinions congruent with his. My views on many topics are entirely opposite to his but I have full respect for the office that he holds, the country that he represents and I was glad to be part of an official welcoming party to warmly receive him at Shannon Airport.
"America is a country that has embraced many migrating generations of my family. For that reason, above all, I have a great fondness and respect for the American Spirit. I hope that many of the values that Ireland associates with that Spirit; openness, inclusion and opportunity for all, will return again to the fore of American life".
Crowe concluded, "It is incredible to think that Doonbeg, a tiny West Clare village, has strong links to both the current president and vice-president of the United States. 2019 will be very memorable for Doonbeg and I hope that all locals there bask in these halcyon days".