*Mike Pence in conversation with Leo Varadkar during his St Patrick's Day trip to the US. 
US Vice President, Mike Pence is due to visit Co Clare next month.
He will travel to Ireland on September 6th to meet An Taoiseach, Leo Varadkar on behalf of President Donald Trump, the White House has confirmed. Varadkar first extended the invite during an event in America on St Patrick's Day.
According to the White House, Pence will voice the States' "commitment to maintaining peace, prosperity, and stability in Ireland by upholding the Good Friday Agreement". He will also discuss trade, investment and strengthening the economic relationship between the two nations and meet President Michael D. Higgins and Tánaiste Simon Coveney.
In the days prior the 48th Vice President of the US will be in the UK where Brexit, Iran and "the threat of Chinese malign influence" will be discussed.
A native of Indiana, Pence's ancestors hail from Doonbeg and Sligo. His grandfather arrived at Ellis Island from Tubbercurry in Sligo in the 1920s.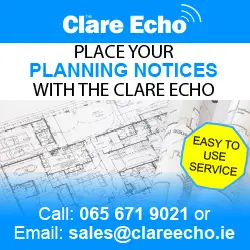 It is expected that subsequent to meeting An Taoiseach, the sixty year old will travel to West Clare where it is envisaged he will stay at the Trump owned resort in Doonbeg. Confirmation has not yet been provided as to whether he will visit Blarney after the meeting or fly directly to Shannon Airport.
Pence has made personal trips to Ireland with family several times before, but this will be his first visit as a state official. His first trip to the country was in the early 1980s.
Finally, on September 6-7 we will travel to Ireland, a country that is very near to my family's heart, where we look forward to meeting with President @MichaelDHiggins, Taoiseach @LeoVaradkar, and Tánaiste @simoncoveney while celebrating my Irish roots!

— Vice President Mike Pence (@VP) August 15, 2019