*Sixmilebridge's Evan McInerney. Photograph: Chris Copley
Without question, Evan McInerney was Sixmilebridge's breakout player of the championship.
In his first year playing senior championship hurling for The Bridge, Evan was given the task of marking players such as Tony Kelly, David Reidy and Jason McCarthy, coming out on top in each battle. Kelly did manage to get five points from play but neither Reidy or McCarthy registered a score off the man-marker.
"It was a big honour to be asked to do it from Tim and Davy, I told them I would do my best and see what happens. They gave me an opportunity that I didn't have to touch too many balls as long as my opponent didn't, I tried my best after that," Evan said in becoming the Bridge's go to man in diluting the opposition's main threat".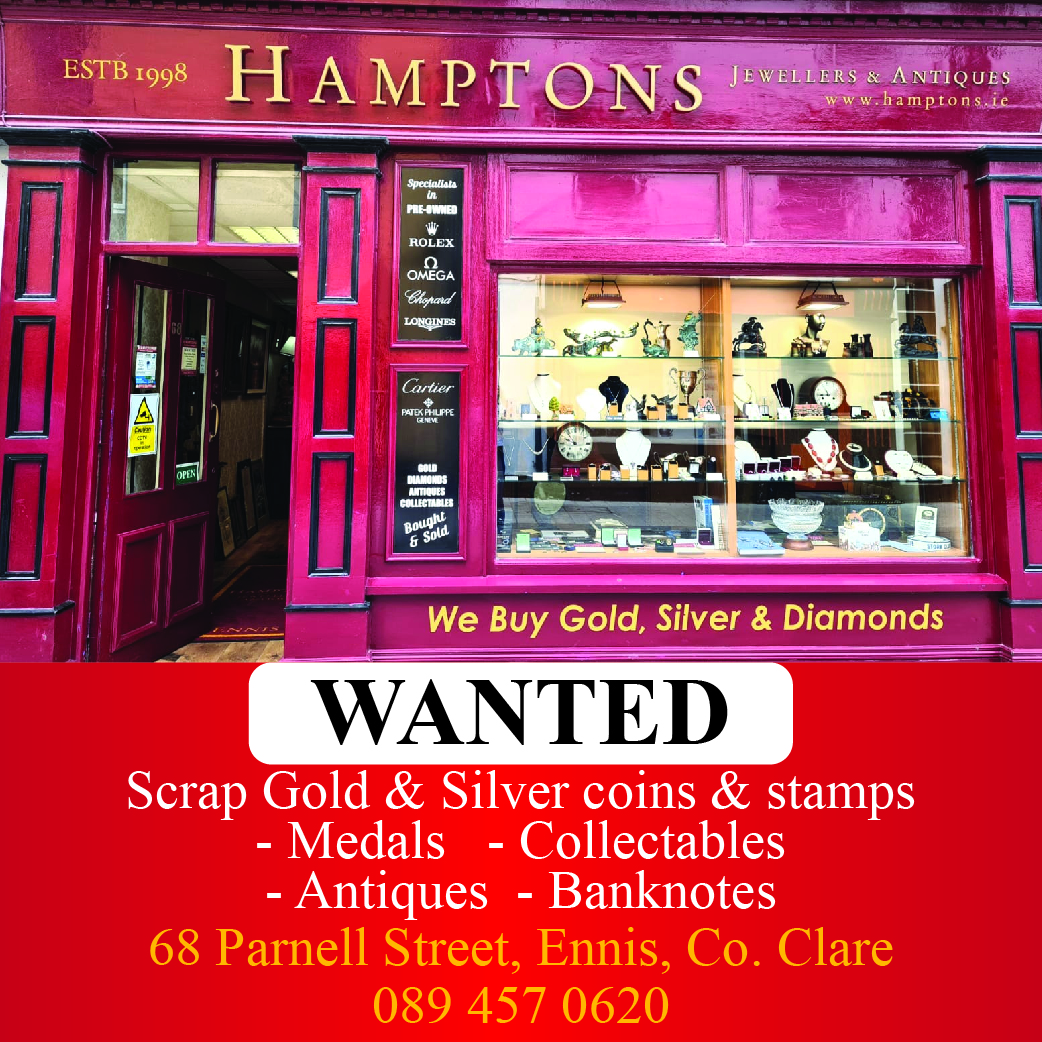 For Sunday's county final he had his biggest challenge of all in tracking Conor McGrath. For the first half, he was stuck to the Cratloe captain like glue, an injury sustained by McGrath resulted in him being moved to the full-forward line.
An observation by The Clare Echo is put to Evan that if McGrath had to go to the toilet in the first half, he would have been right behind him. "If I didn't follow him I'd probably get in trouble," he laughed, "I had no other option. Just trust yourself and trust your fitness to stay up with him, thankfully it worked well for me".
On his emergence to the starting fifteen this year, McInerney said, "Looking back I probably only really got opportunities through injuries and other bits and pieces, this was probably my only real shot at it".
He's been on the panel since 2014 and admitted staying patient to get a shot had its difficulties. "You go back every January and February and try to do all the right things, maybe you are doing the right things and you might just miss out by a fraction, the only thing to do is stay at it and if you don't stay at it you've no chance, you just have to put the head down really".
Having a prominent role to play made collecting his third championship medal the most memorable. "Most certainly, it's definitely the most enjoyable. Being part of the panel and getting a medal at the end of the year is brilliant but it's another thing playing your part on the field".