€500k has been invested to repair a 2km coastal walk adjacent to the visitor centre at The Cliffs of Moher while a path to recovery for the world renown tourist attraction is underway.
A new model of funding to operate the coastal walk is required, a recent board meeting of the Cliffs of Moher Centre Ltd heard. The reasons as outlined for such a view according to Director of Rural Development with Clare County Council, Leonard Cleary is "due to the numbers of visitors overflowing from the visitor centre onto the 2km stretch".
To facilitate such a model, "considerable discussions" must take place with a number of organisations, agencies, landowners and the local community. He flagged that the walk "differs substantially from local walking trails" in outlining why an alternative model was needed.
At the November meeting of the West Clare Municipal District, Cllr Shane Talty (FF) sought an update on the works conducted to upgrade the stretch and appealed for a regular programme of maintenance along the route.
2020 visitor numbers have been "impacted in a major way", Cleary noted. Last year, the Cliffs of Moher welcomed 1.6m visitors. He confirmed, "a path to recovery is planned".
Including surveys, design and construction, the Council has spent €500,000 "on a once-off basis" into the repair of the coastal walk, Cleary stated. Plans are in motion to implement a regular programme of maintenance.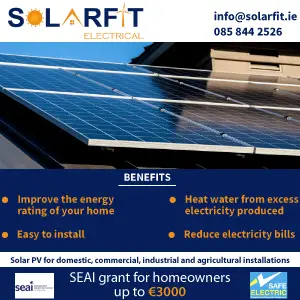 "Lack of maintenance was a problem," Talty admitted. He added, "It has to be a key project of tourism and for locals going further. The concept here deserves to be applauded, a nationally important walk with communities on either side capable of benefiting".
Keeping the lines of communication with the Clare Local Development Company is important, Cllr Joe Killeen (FF) felt. He suggested a round walk would be beneficial if extending the 2km stretch. "Facilities need to be top class," the former primary school principal stated.
Cathaoirleach of the West Clare Municipal District, Cllr Joe Garrihy (FG) commented, "The views and experience out there are second to none. I was a little underwhelmed by the kilometre but it's a start, the connectivity with Doolin and Liscannor will complete the picture. The objective has to be what is best for the county and the region, that is connectivity and it will define the future of our county. It is great to see a start being made, connectivity has to be the outcome".