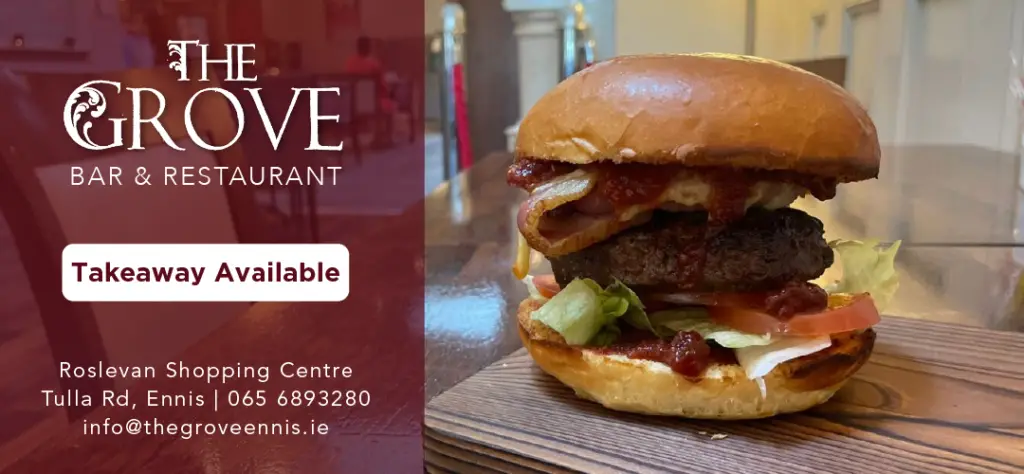 *Alan O'Neill battles to win the ball ahead of David McInerney. Photograph: Gerard O'Neill
PAST DEFEATS stood to St Joseph's Doora/Barefield when the pressure mounted in Saturday's Clare IHC final, one of their most experienced players affirmed.
Alan O'Neill played a pivotal role for The Parish as they claimed their fifth intermediate hurling title. He had a hand in their first three scores of extra time, scoring the first and then helped to lock up shop in the second half as Michael Guilfoyle's side overcame Tulla.
Speaking to The Clare Echo, O'Neill outlined that despite setbacks of losing finals in 2019 and 2021, the belief within the panel continued to grow. "It's massive, it's for the club, we had a good year and the structures were in place, we kept knocking at the door the last few years and it wasn't enough, I felt that this group of players if we stuck together, when you keep together and keep knocking you will get over the line eventually and it stood to us today, I knew if we got back level and drove on that we would have it, I'm delighted to get over the line".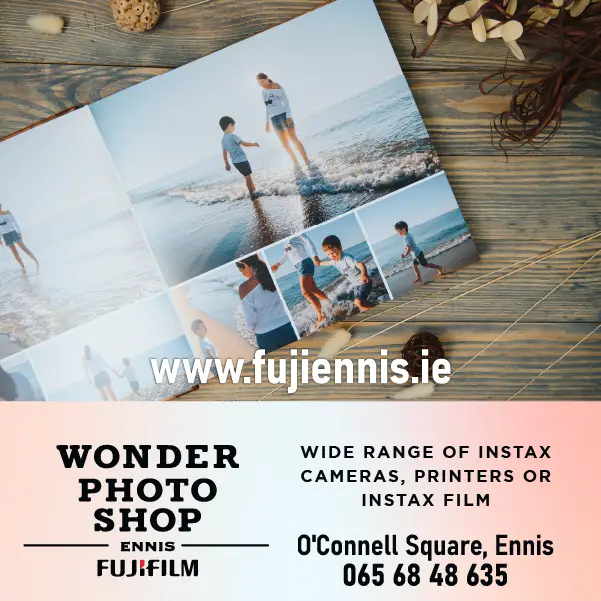 On his input in extra time, the centre back on the Clare U21 Munster and All-Ireland winning sides of 2013 and 2014 remarked, "I was all over the field today and there was no real structure to it, I was delighted, getting around, getting the ball and getting the tackles in and trying to turn over balls is the big thing, I felt if we could do that that we'd have a great chance".
David Conroy's free on the sixty third minute sent the tie to extra time with substitutes William Halpin and Andrew Conheady plus freetaker Sean Withycombe pointing at the other end, crucially The Parish replied on each occasion through Conroy placed balls.
For O'Neill he believed if they drew back level in the closing minutes, the result would swing their way. "I felt if we got a few points ahead that it would be hard for them to get back level again, I felt they were dying and we were gathering momentum, the scores we were getting we were using the ball a bit better".
Similarly their response to Niall Bolton's forty fourth minute goal stood out as Doora/Barefield hit the next two points without reply. "The same happened the last day, they got a goal and we went down and got a great point at the other end. I felt that if we ended up in that position that we wouldn't panic and we'd get over the line".
He added, "The best we played was when we passed the ball around midfield and used the space to get our scores, I think we scored all our points outside the 45m towards the end".
Having been involved with the club's U17A side which contested the county final only to lose following extra time to Clooney/Quin, Alan is well aware of the talent coming through the ranks at the Gurteen based club. "There's great young lads coming through, we can't be around forever, time goes fast and hopefully I won't be in an intermediate final with them again. There's great young lads there and we know they are going to be the future of the club. I was involved with the minor team this year, they are great lads to train, I've no doubt that we can keep this level up and drive on that this club will be back to where it should be".
On top of the many pats on the back he was receiving following the final whistle, Alan was being quizzed on the whereabouts of his father Kieran, full-forward on the side which won the 1999 All-Ireland club championship. "He's not even here today which is disappointing! Everyone is giving out about him, he's off on his holidays which is not like him to miss a game like this but I'm sure we'll have a video call later on and he'll be drinking a pint somewhere in London".