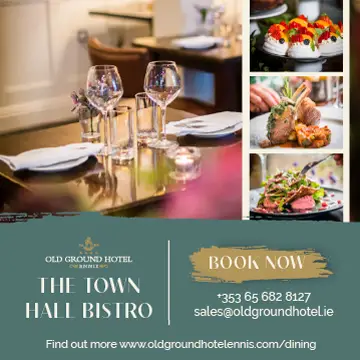 *The Meelick GAA grounds
PARTEEN AND MEELICK have voted to amalgamate as the one GAA club.
Both clubs held separate special general meetings on Tuesday night where their respective memberships voted in favour of amalgamating.
Voting closed shortly after 9:30pm in South Clare with Parteen (87.5%) and Meelick (95.8%) rowing in unanimously behind the merger. The club will now be called Parteen/Meelick GAA and Camogie Club. The voting was conducted via a secret ballot.
In what represents a historic moment for the GAA in South Clare, the clubs will now pool their resources.
A large round of applause greeted Parteen Chairman, Mike Lynch when he announced details of the vote. Only paid up adult members who had registered prior to March 31st of this year were eligible to cast their vote.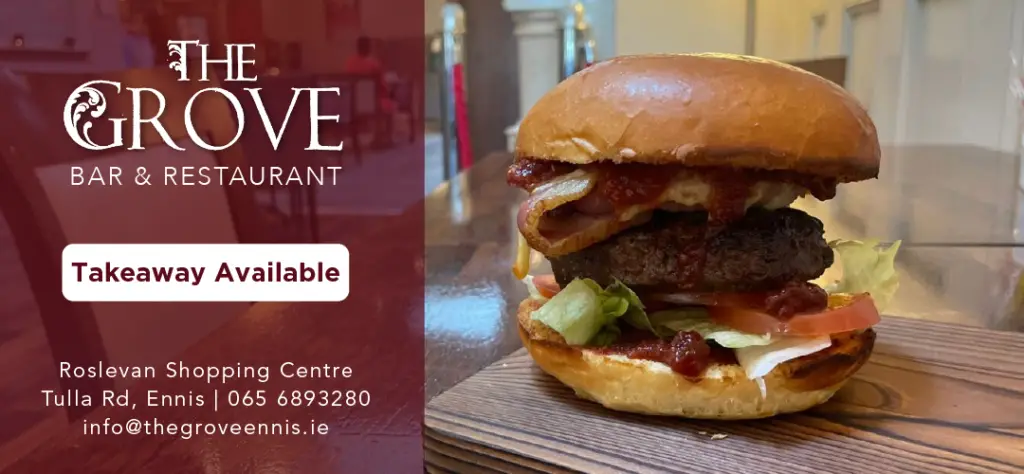 For the amalgamation to be adopted by both clubs, at least 75% of both clubs' respective voting members (in attendance on the night) had to vote in favour of the motion. If either of the SGMs failed to obtain 75% approval, then the motion to amalgamate would not have been adopted.
Both clubs had previously played together at some underage levels and also in the U21 hurling championship.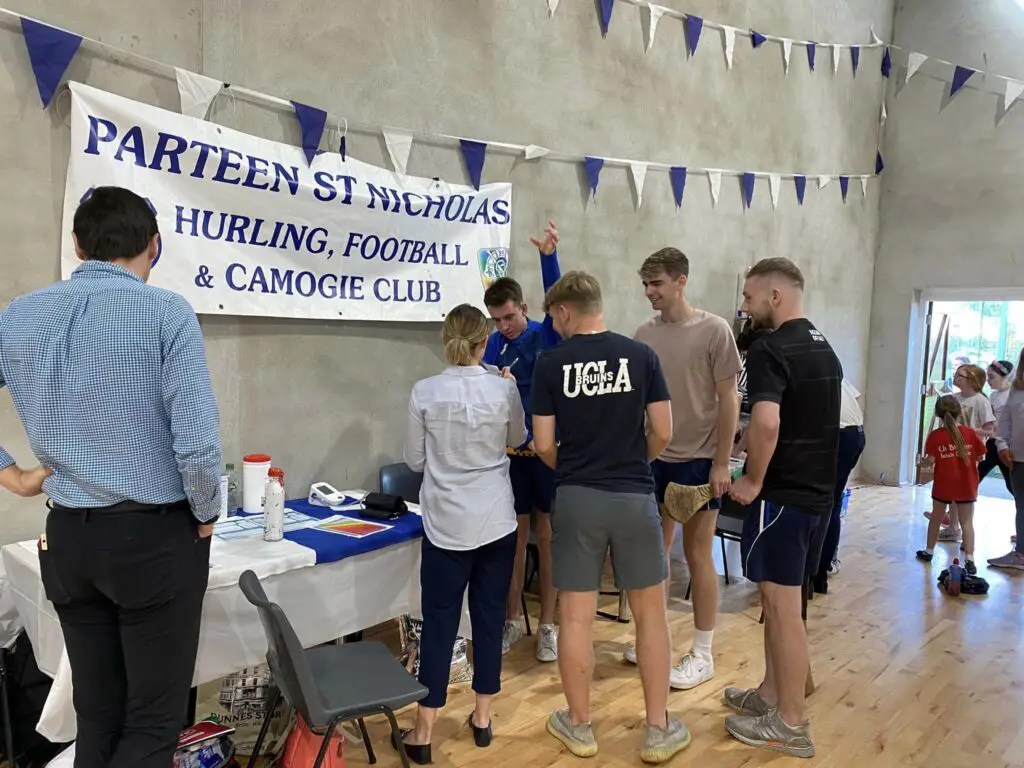 On Sunday, Parteen bowed out of the Clare IHC at the quarter-final stage losing to Tulla, having previously topped their group with a series of impressive performances. Current members of the Parteen panel, Éanna Mulvihill and Oisin Hickey previously lined out with Meelick before transferring to the neighbouring club.
Meelick's future as a club had been in doubt with the club failing to field in multiple grades and age-groupings. The decision to join with their neighbours preserves their future and that of the GAA in the locality.
Under Rule 3.8 of Official Guide Part 1, it was resolved that Parteen GAA and Camogie Club will amalgamate with Meelick GAA to form Parteen-Meelick GAA and Camogie Club.
Club Executives argued that the amalgamation would enable every adult and child in the parish of Parteen, Meelick and Coonagh to be an active member of the GAA family.
It was also flagged that guaranteed access to a second pitch at no cost would ensue while the move also enables Parteen to field a Junior B hurling team while camogie will expand into Meelick.
Challenges identified include the additional workload in managing a second pitch and the integration of new players and families into the one club.
An AGM of the new club is planned to be held before the end of November who will be tasked with designing a new jersey and crest for the club. A field committee is to be established to oversee the maintenance of the fields with the long-serving Seamus Spaight agreeable to remain on as caretaker of the Meelick pitch.
Presently, Parteen has an overall debt of €45,000 with hall rental key to maintaining a manageable repayment structure, Meelick has no debt currently.
At County Convention in December, Meelick appealed to Clare GAA to implement the 'parish rule' and stop the illegal cross-border defections of players in their catchment area. They tabled a motion asking Clare GAA to "implement playing ineligibility as per GAA guidelines 2021". "I'm asking, for starters, the Clare County Board to implement Parish Rule which is the cornerstone of a GAA club and if this is passed here tonight, I'll be directing the same motion to Munster Council. "I mean club are dying on their feet because rules aren't being obeyed, it's as simple as that," Meelick secretary Paudie O'Brien stated.
Former secretary of Clare GAA, Pat Fitzgerald in response described it as "the haemorrhaging of a lot of good players to another county", the motion was immediately seconded by former Munster GAA Chairman Robert Frost who had first hand knowledge of the ongoing issue. "If something isn't done about Meelick in the near future, they will go out of business. I think myself that what's being done to Meelick with regards losing players to another county is a pure and utter disgrace. Something has to be done for Meelick or else they will go out of business and I would also suggest Parteen as well," Frost remarked.
Before the motion was unanimously passed, O'Brien outlined the looseness of the National GAA Registration system which certainly hasn't aided Meelick's cause. "It's the biggest joke of all. I could register Daniel O'Donnell in Meelick GAA Club and no-one would say anything about him being based in Donegal. "I've actually tried it and I deleted him last night".