Issues presenting themselves in secondary schools across Ireland are becoming far more complex while bullying is much more difficult to police according to one Principal in Co Clare.
Claire Knight has retired as Principal at St Caimins Community School and will be succeeded by former Clare hurler and current Limerick selector, Alan Cunningham. For the past decade, she served in management roles as Principal and Deputy Principal of the Shannon secondary school.
During her 34 years as a member of staff at St Caimins, Claire has observed a major alteration in the issues students must overcome. "Definitely the issues are becoming more complex. In the 80s and the early days it was just discipline, a student might have been bold in class, sworn or been in a fight and you'd be sorting them problems by getting them to have a chat, maybe bring in a parent. The whole age of social media would be a big issue, we talk about mental health, anxiety, self-harm, students well-being, their mental and physical health, we have become much more involved and more aware in what is happening in student's lives.
"I'm not saying those issues weren't there before but we certainly haven't been as involved or wouldn't have had the capacity like now our chaplain, our guidance counsellor all would be involved in that role, we have a pastoral care meeting every week so any student presenting with any problems we'd discuss and see if we're providing supports for them and be in touch with the parents, do we need to get an outside body to come in if it's beyond our remit, do we need to make a referral to Tusla. Tusla in the early days I can't remember what the name of it was and you wouldn't have needed to know almost, now it's part and parcel of our everyday life. The scope of that has broadened a lot and changed quite a bit".
When it comes to well-being, she admitted they incorporate "a whole school approach". "I would have always said St Caimins was a very caring school anyway, the emphasis would have always been we're not just here for academics, we're here to look after students as a whole. The students themselves to each other would know if someone was in difficulty and know there was an adult in the school that they could go to if they needed help or a student might talk to a teacher or a teacher will spot it, that's how we learn about how students are or their parents will ring us or they will come looking to us for advice, at home they might feel they can't do anymore and they don't know where to go so school will be one of their ports of call where they will come and look for advice on how we may be able to help them".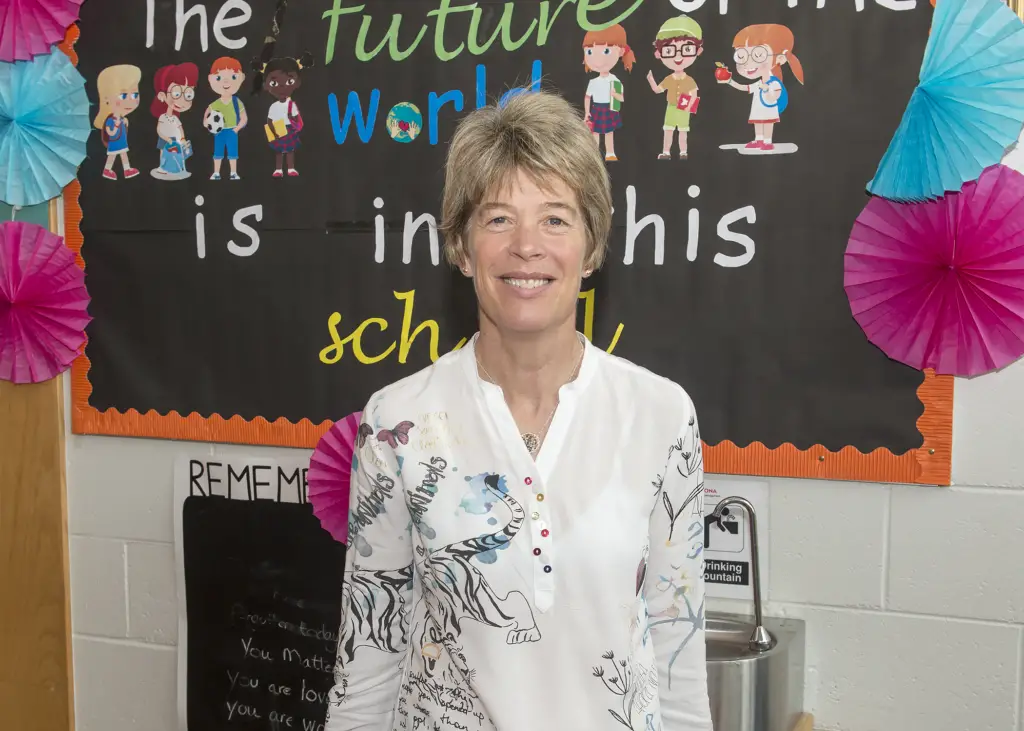 While issues have become more complex, bullying is now more difficult to police in the age of smart phones and tablets. "In the past someone might come to you and say this incident occurred where someone got hit in the bathroom or someone hit someone else on the pitch or there was a fight or a someone said something, in that instance you would bring them in find out all the details, sort it out and be very sure you had a full clear picture of what happened and then work on that. Now the difficulty is if this incident occurs it is shared by so many people and it is happening outside of school, inside school, online and you're only dealing with a small segment of it, it is virtually impossible to deal with it all. An incident that started out with two people could end up with fifty people in the space of a couple of hours. It has made it more difficult and this is part of the issue with students suffering from anxiety as well, they don't get any rest, if their phones aren't taken from them when they go home, they still have all that coming in on their phones and if they bring them to their bedrooms they could have it coming in all night so their heads are not getting any rest from all of that, it has certainly made it more complex".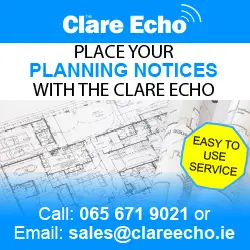 As a result, the Thomond College of Education graduate has urged parents to ensure their children do not go to bed with a phone regardless of their age. "We'll be meeting the parents of incoming first years and we'll be explaining to them that we do use the phones in the classrooms in school but at night time when they go to bed, we would be encouraging them to turn off the internet and not to have those screens in the bedrooms. Lots of parents do have devices where they can switch off the internet in a house but it's to be sure they get a break from it. It's the whole thing of open communication, if there is a problem let us know and we'll get on it straight away, rather than leaving it go on a period of time".
In recent years the school trialled the roll-out of iPads to incoming first years but Ms Knight admitted they have since moved away from students having a fixed device in the classroom. "When we brought it in the beginning we might have been a bit early, while we had the technology the education companies say the book suppliers their technology wasn't up to speed so there was a mismatch and then there was the issue of the social media apps creeping in and the whole balance didn't work out. We found as time went on with surveys from students that a lot of them missed their books, it was never compulsory but we gave the students the decision if they wished to use a device like an iPad they could or for some students who had special education needs or a disability and couldn't carry the bag of books because they are massive they would continue to use the iPad and that is still the case.
"If a teacher needs to use technology in the room, almost all the kids have a smart phone, they will say in this class we're going to use Kahoot for an exercise in the room, it's very much on the basis of if we need it we'll use it and if we don't it's in the bag and switched off. I know there is a big debate on mobile phone policies and technology in schools, if you were to go back five years the Minister was telling us to upskill our staff, our equipment and have everybody trained, that has happened, both teachers and students have invested their time in using a lot of energy for both teaching and learning, it is embedded in a lot of the practice in the classroom, it is a case of getting the balance right and using it for all the positive reasons and try minimise the negatives like the dependence on social media and the distractions you have".