A Clare doctor has appealed to parents of toddlers not to neglect regular vaccines during the COVID-19 pandemic.
Ballynacally native, Dr Colum Gavin is the principle medical director of Saffron and Blue medical centre in Clarecastle. "It has changed fundamentally how we operate," he said of the impact of COVID-19 on life in the clinic. To deal with this, they have invested in a booking platform while also utilising Zoom for video consultations.
"GPs are traditionally used to a lot of face to face action with our patients multiple times a year, doing a lot of blood testing, screening, chronic disease management, dealing with acute presentations and that has changed now with the emphasis being on infection control".
Interactions with patients is completely different. Anyone seeking their help now rings the office and explains their difficulty, they will then receive a call back from the doctor which "is triage essentially where it would be decided if it is appropriate to attend or not, if it can be dealt with over the phone, generally that is the preference at the moment until the restrictions are eased".
Video consultations are now offered for patients with bookings taken for phone call consults. Dr Gavin revealed, "At the weekend I had a consultation on the out of hours service where I was able to view a laceration on a child over a video consult and make a clinical decision then having seen the injury remotely," something he never had done before in his medical career.
Five GPs are based at Saffron and Blue, some of which in a part-time capacity. Working hours have been reduced to reflect the drop in traffic at the clinic. The drop in personnel presenting for regular illnesses has been described nationally as a concern. Dr Gavin agreed with the advice that individuals should not be put off seeking medical help. "I would urge patients to contact us if they have symptoms or if they are unwell with a chronic disease that needs regular medical input, these things need to be addressed in the usual manner".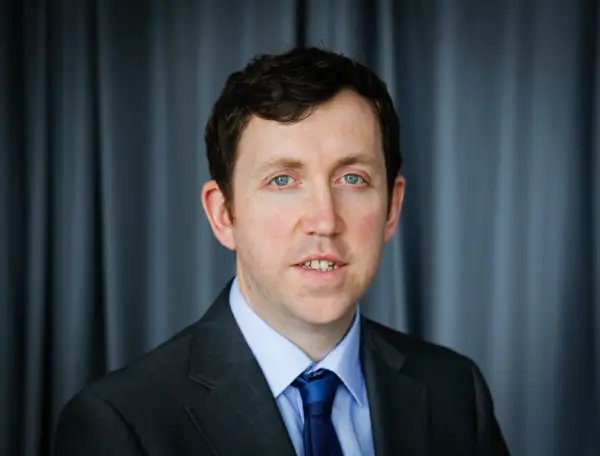 Speaking to The Clare Echo, Colum outlined that strict infection control is in place at Saffron and Blue. "Our car park has essentially become the waiting room, when a patient presents the front-door is locked, they come to the door and buzz the intercom, the secretary acknowledges that they are here, they go back to their car and when the clinician is ready the patient is called through, they go straight into the doctor or nurse. The clinician will have a mask, apron, gloves and a visor on, contact time is kept to a minimum and the patient goes straight back to their car".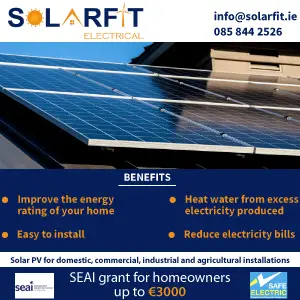 Contact time is kept to a minimum of five to ten minutes at the Clarecastle facility, he confirmed. "If it goes on for longer such as a procedure, the patient will be asked to wear a mask. If a patient has a mask, they should wear it".
Personnel of all ages have been in touch with the 15 members of staff at Saffron and Blue during the pandemic. "We have the full spectrum right from worried parents of small children to elderly patients in their senior years with multiple vulnerabilities".
It prompts him to remind parents of the importance of getting vaccines. "It is really important to continue to vaccinate your children, that service is available and we do minimise the risk of infection by following the guidelines, it is really important that parents bring their children to be vaccinated and that patients with diabetes come from their routine reviews, patients with blood pressure and arthritis or any disease need regular input, the necessity for this has not gone away but we just have to approach things differently keeping infection control in mind".
Three years ago, Colum completed a fellowship in skin cancer medicine surgery in Brisbane. While the public remain at home during the restrictions, he urged people to stay sun smart, follow HSE and National Cancer guidelines. "The main thing to be aware of is UV index, when it is three or higher you need protection from the sun because you are potentially exposed to harmful UV radiation, that would include covering up, applying sun screen, wearing sun glasses, wearing a broad bent hat, seeking shade and avoidance when it is at its highest which would be in the middle of the day and tapers off in the afternoon. On most people's iPhones in the weather app, if you scroll down to the bottom it will tell you the UV index at any time".