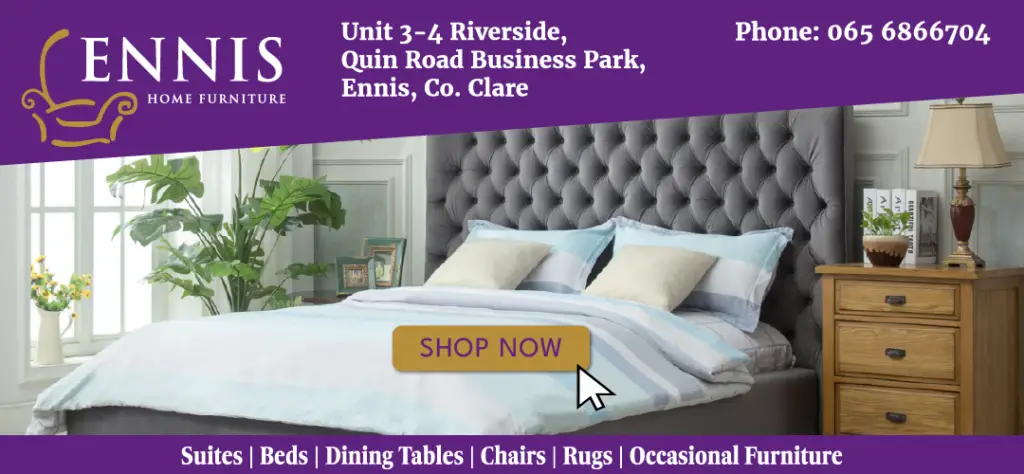 *Photograph: John Mangan
IN ORDER to deal with Ireland's difficult past with the Catholic Church, discussions must begin at an emotional level and writer Derek Scally is hopeful these conversations will commence in Ennis.
Ennis Book Club Festival (EBCF) brings Scally to Co Clare this weekend where he is one of the guests for the Sunday Symposium, a hugely popular segment of EBCF.
Released last year, 'Best Catholics in the World' is Derek's first book. He first visited Berlin in 1999 as a student, he returned a year later and has been there ever since working as the Berlin Correspondent for The Irish Times.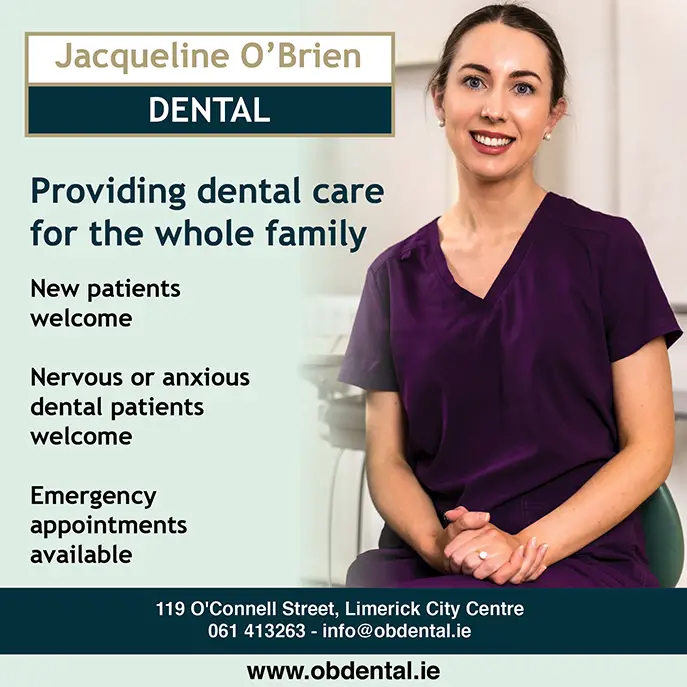 An altar boy in his youth, Derek described his own relationship with the Catholic Church as "very troubled and very distant". He believed the Church would never recover from COVID-19 in Ireland, "I find what is going on in Ireland at the moment very depressing, the pandemic seems to have almost accelerated a lot of the decline that was going on, many priests I know in Ireland say the elderly that were going to Church before the pandemic I don't think they will ever return, the Catholic Church was already weakened and now it seems to be dealt this terrible blow, financially but also from a bums on seats approach".
He recounted to The Clare Echo that Irish Catholicism "was always a unique beast, it was also as much Irish as it was Catholic, it served the country well and we have to say that to be fair in terms of consolation and desolation it helped people in terrible times like the Penal Times, British occupation, the Church was there for people and to claim it wasn't is distorting history, it was there in the early years of the State to help education, we might not like what happened afterwards with the abuses of control but it was there for people, that Irish Catholicism came with a price, Irish Catholicism as we know it started in the mid 19th century, it was a narrow defensive clerical sex-obsessed creating a taboo out of sex but yet being obsessed with it at the same time, that served its purpose, it lasted 170 years but it has collapsed, it was as much Irish as it was Catholic".
This collapse is not prevalent globally, Derek flagged. "Just because it is collapsing in Ireland doesn't mean it is collapsing everywhere, it is growing in other places and there is still tremendous value to be had in Catholicism or Christianity, are we blinding ourselves to that because of our need to separate ourselves to other that Church and belief system, that is all about trying to get ourselves away from our own past because if we admitted we were there like we were all there when Pope John Paul came, if people admitted they knew something they didn't want to know, maybe they would have to admit they knew something and decided they didn't know it because it would be too difficult and make their lives difficult, that is the past we need to address. If the Catholic Church or Catholicism in Ireland is to have a future then it really depends on the honesty of people with themselves".
On a return to Dublin for Christmas Eve, Derek found more memoires than congregants and there the idea for his debut book spawned from. "A lot of people when you leave Ireland you come back and see things differently because you've been away, it's like stock motion photography in nature documentaries you can see things happening as you keep dropping in at regular intervals. I could see my own home parish in Dublin dying and I just felt there was a lot of unfinished business there because we had abusing priests in our parish who then just disappeared and appeared in court and went to prison. On the one hand, I can see an awful lot of unfinished business in a parish that is clearly dying before my eyes, I said I wonder what we would be able to do there, is there anything that could be done.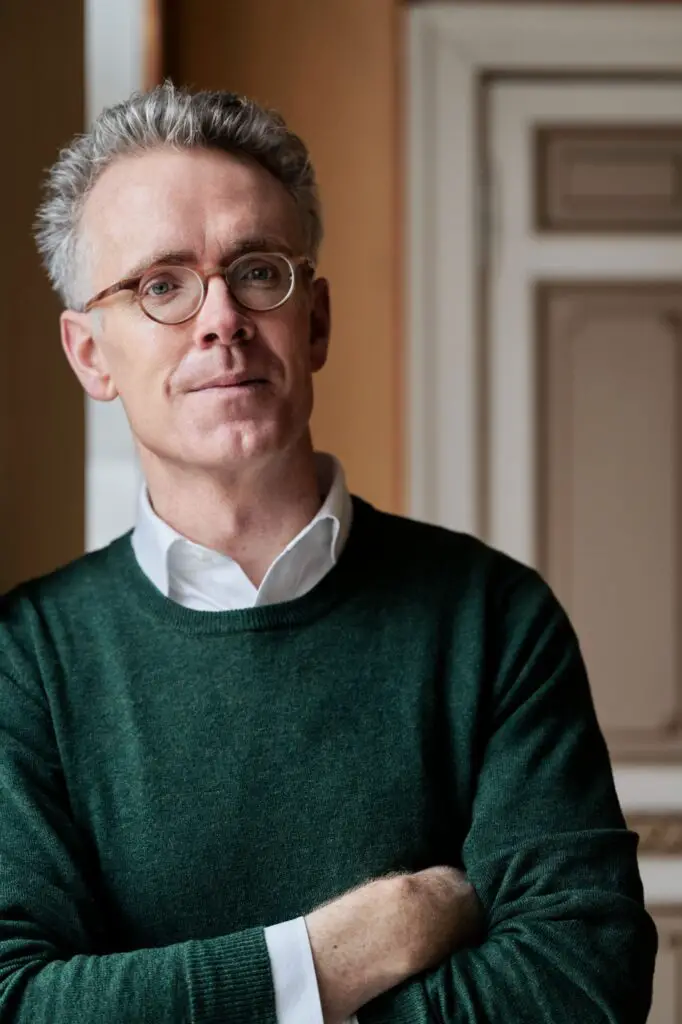 "That is the Irish end but the German end of my life was living in a country that spent great time and effort trying to come to terms with its terrible past, not only its Nazi past but the East-German past, I had never made the connection before because obviously Nazi-Germany and East-Germany they were dictatorships, they were terrible times, they destroyed lives and murdered millions, I didn't ever make the connection and I don't think you can make the connection between Catholic Ireland and those dictatorships but what eventually clicked with me one day in a museum in East Germany was the question of 'are you ready to look at your past and your place in it or are you intent on viewing your past on something that terrible people did to you'.
"In Ireland because of our history with England there is a natural tendency to view terrible things that happened to us as something that comes from outside, because of my time in Germany I realised the Germans eventually realised you can only look in a complete and compassionate way at your past if you realise you were there and you were part of it, you might not have had all the powers and influence of the big boys but people in a country they shape their own history in big and small ways, I said I wonder if we take that approach that we didn't look at the terrible years of Catholicism as something done to us but something we did to ourselves, that would require people to accept that priests and even abusing priests, paedophile priests are Irish people too, somewhere along in the narrative, it was so terrible what happened that many people put them beyond the Pale and I said no they aren't beyond the Pale, they aren't alien, they are Irish people too just like the victims and women we've tried to exclude because they were pregnant, they were too shocking for Ireland and now paedophile priests are too shocking for Irish people to accept as their own, if we're still pushing people away or othering people then we will never have a full understanding of what happened and why it happened".
For the Catholic Church to have a future, he is of the view that it is dependent on not relying on priests. "I come from Dublin, Catholicism outside of Dublin looks really different, people outside of Dublin realise it is the heart of their community whether or not they are tune with what the church teaches or what the Pope says, they have an instinctive understanding that you can't disconnect the church and community from the parish, it is the parish literally. I see young generations of parents coming along making their own choices, I'm not sure if they want to be involved with Catholicism but it definitely seems to still be there as part of the community, the trouble for Catholicism particularly in Ireland is that it was so priest-centric and so clerical that the idea of having a parish without a priest seems to be at odds with people but that's what they have been thought for 170 years that you must have a priest and without one you are nothing. Catholicism exists around the world without priests or where they are guests every so often, I think Irish Catholicism has created its own trap, it has created this priestly based Catholicism that rises and falls with the presence of priests, now with the absence of priests it could also be the death-knell for Irish Catholicism, unfortunately that is a situation that Irish Catholicism created for itself".
Working towards this future can begin by starting conversations in places like Ennis this weekend. "Irish Catholic past is part of our past, it was always part of our past, a survivor of sexual abuse said to me, many people now think that by not going to mass anymore that it is their contribution with coming to terms with our past, that doesn't help society, it doesn't help me or our past, my book is a very gentle invitation for people to look at their own history because they know best how things were and I'd be very interested in hearing from the people of Ennis what their experiences were, we haven't dealt with this past, we've dealt with it on a legal level but not on an emotional level, we have to start somewhere and maybe discussing it in Ennis is the start".
Ireland is not unique when it comes to the power and responsibility it afforded to priests, he maintained. "I think Poland is a good comparison because once you have Catholicism mixed with national identity and particularly when national identity was oppressed, Catholicism created a place for people to keep their nationality and national culture alive so whether in Poland or Ireland we had that oppression, once it disappeared in Ireland after the British left or in Poland after the fall of communism, the Church suddenly expanded like in thanks for standing by us but in moments when there is an unchecked authority, problems will begin, you will have that if a political party is not checked by its opposition, it is uniquely human. I would always say the Irish Catholic experience was as much Irish as it was Catholic, in hindsight won when some of it went wrong to point the finger at those Bishops or priests I think is falsifying history. Sometimes after the fact realising the priest was a bully and if we only stood up to him it would have been different, acknowledging that you didn't stand up for yourself or your family is quite painful".
This weekend marks his first appearance at EBCF and it is one, he is looking forward to. "I love Ireland's festival structure, it is amazing how it goes, this year getting people back is like live music in Germany with people dying to have something. It is remarkable that the book did so well, I joked with my publisher that if it sells well and people turn to the book of their own free will we'll know that the pandemic was serious because imagine the Irish Catholic Experience is not the lightest of reads but I've tried to make it light and accessible to people, the fact that so many people wanted to read it just shows we're still a nation of readers and talkers, the pandemic hasn't stopped that".
In preparing for his first book, there was an element of trying to fool himself, Derek admitted. "I wasn't writing the book because sometimes you think oh I'll have my breakfast and then I'll go climb Mount Everest but if you think of Mount Everest as a collection of smaller peaks then it isn't impossible to climb it, I convinced myself I was writing a series of long articles and essays about this subject because it is such a massive subject both in the issues and the timespan were talking back to the days of St Patrick so I was trying to break it up into individual chapters which made it more manageable for me in balancing my work but I also like to think it makes it more manageable for the reader, most of the chapters are self contained so people can read them and say I've got that now and read them in various order, it is trying to make quite a vast and intimidating story of Irish Catholicism accessible to the reader, that was the necessity for me as the writer".