*Pauline O'Shea at home in Ardnacrusha. Photograph: John Mangan
Heart failure patients have stopped hugging their children following the reopening of schools with their fear of new COVID-19 variants escalating in recent weeks.
Ardnacrusha mother of three, Pauline O'Shea has not stopped showing affection for her children but is aware of other heart failure patients that have done so.
After collecting her children from school each day, Pauline douses the trio in sanitiser as they enter the car where the windows remain down until they return home and immediately change out of their uniform.
She is the founder of SCAD Ireland, an organisation that educates medical professionals and points out pathways for referrals for individuals diagnosed with Spontaneous Coronary Artery Dissection (SCAD) with research ongoing in the Mayo Clinic in Minnesota.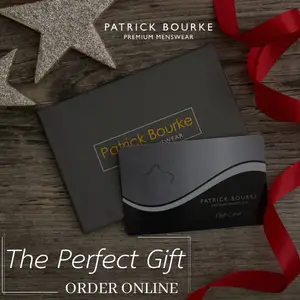 How a person's arteries were made and constructed is usually the cause of the rare condition which over 100 people in Ireland have been diagnosed with. It is only after a tear occurs that the weak spots become known. "Sometimes people can get it after having a baby which is what happened to me or they can get it after exercising, the average age is 42 so it's typically in a stage of life where you have a young family and are active or presenting with any cardiac issues, one day it just happens and your life goes upside down".
The inability to correctly diagnose Pauline left lasting devastating effects. "Because I was misdiagnosed for a prolonged period of time, in the interim I experienced three heart attacks and a cardiac arrest, it was the damage from the heart attacks and cardiac arrests that left me with a second condition which is heart failure".
"It is unfortunate but it is reality, it is what happens when you are misdiagnosed, if you survive you live with the consequences and you're grateful to be alive so I try to focus on the fact that I'm here," the Kerry native told The Clare Echo.
Prior to the return of schools, Pauline discovered that her nine year old daughter was deeply fearful about contracting COVID-19 and giving it to her mother. "They are aware I'm living with heart failure and with all the information on COVID-19 that underlying medical conditions are a source of worry, my older children at 18 and 16 would have had a stronger sense of that, my younger child even though I would be try to be protective of what she hears but inevitably she is a smart girl and puts two and two together knowing I have a medical condition and that it can be dangerous, she deduced it herself. Your heart sinks, you want to protect your children from worry, as a parent thinking your the source of that is dreadful. A lot of parents regardless of if your diagnosis has been out of your control or whatever, there is still a kind of a guilt, it brings up all kinds of negative emotions.
"I was relieved that she communicated with me, for that worry not to be buried and bothering her, we did talk about it and said we were doing everything we can and said we would be extra careful. She wears a mask at school, at primary they don't have but she does God love her, I'm sure there is times that is quite challenging but she is making the effort she can. While it brings sadness and difficult feelings, I'm also aware that it is bringing compassion and empathy for that generation for others, I try to look on the positive side of things".
Heart failure is an underlying condition and it comes as no surprise that Pauline is very worried about her exposure to the virus. She felt the 7,000 individuals in Ireland with heart failure should be included in cohort four of the vaccine roll-out but at nobody's expense and noted they are described as high-risk but not treated in the same vein.
"The data from cardiologists is that patients with heart failure are faring our very poorly in terms of recovery and impact of COVID-19 so you're hit with both sides. It is recognised by all the professionals that it is a higher risk and yet as a parent and a heart failure patient I'm also a parent and I need to bring my kids back to school but at the same time I could be causing more damage in another of life, it is an awful dilemma to be put in. For us very high risk patients it has been one of the challenges of the Government, on the one hand they have told us stay home and mind yourself because you are very high risk but we're not a very high priority for a vaccine, we're being told one message but it's not really following through to the next level for us. If we were in cohort four where we're recognised a very high-risk group, then that would at least give us a greater fighting chance than we currently have, that is something that can be changed".
Pauline concluded, "We need to survive and be around to raise our kids, a lot of us are living with other generations in the house with young children, teenagers or college going children, we can't cocoon or do the safety that is recommended, they need to recognise there is a big leak in our bubble, they must help us fix the leak otherwise lives will be lost".