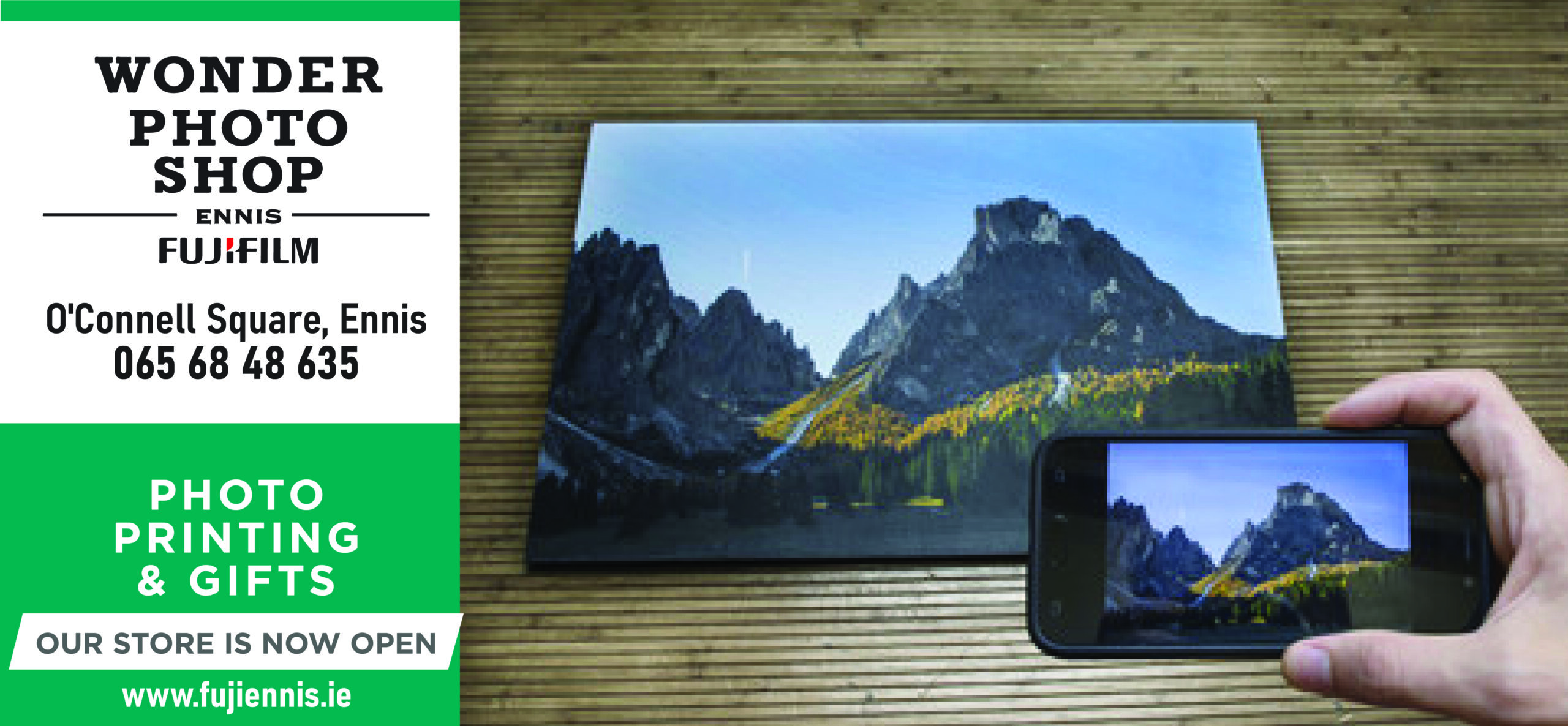 *The revamped beer garden at Lucas'. 
A "palpable positivity" was present in the air as Clare's hospitality sector reopened its doors following the further easing of restrictions on Monday.
Restaurants and bars are permitted once again to open for outdoor service for groups of up to six. All shops and retail are now open, cinemas and theatres have returned and gyms, leisure centres and pools are open for individual training for the first time this year.
Pubs and restaurants with the capacity to cater for outdoor dining welcomed back customers on Monday. "It was great to have that palpable positivity all around the air once we reopened," Lucas' owner Darragh McAllister told The Clare Echo. "There have been so many people that were kept out of work for so long and so many people that were happy to amidst the noise of others," he added.
For him, one of the most frightening affects of the pandemic has been on town centres. Hearing deafening silence throughout urban hotspots like Ennis the past few months has been disquieting. The President of Ennis Chamber added that there were no issues since reopening and that everyone is sanitising, respecting staff and following all social distancing guidelines.
He also acknowledged the hardship and frustration being faced by smaller establishments unable to provide outdoor dining spaces and have consequently, not been able to reopen. "As long as everything works, these places will be joining us soon. This is the closest we have been to normality in over a year," he finished.
Co-Owner of East Clare Fitness Shane McGrath stated that the Scariff and Kilkishen gyms are delighted to welcome back clients and that despite a large amount of online training and work throughout the lockdown, nothing comes close to connecting with clients face to face.
"Outside of the training side is the social aspect of it all. Coming to the gym and meeting people is much more motivating than being at home and training on your own. People are delighted to get back to some sort of normality again. There is a huge mental health factor to it all," the Feakle man with a degree in strength and conditioning from LIT stated.