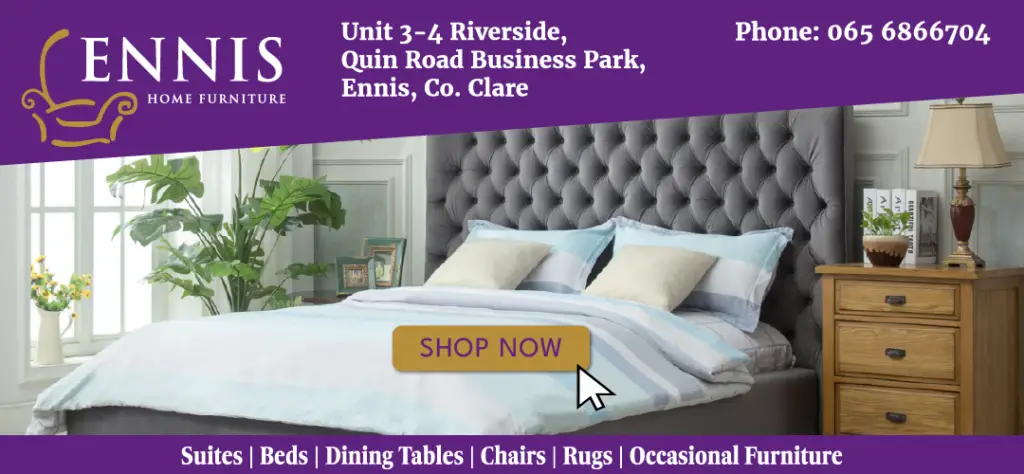 *Jim O'Leary, Alan Brigdale, Jane O'Leary and Imogen Brigdale with Cathaoirleach of Clare County Council, Cllr PJ Ryan. Photograph: David Crimmins
In excess of €11,000 has been raised for Ronald McDonald House following a tractor run in Newmarket-on-Fergus on Sunday.
Newmarket-on-Fergus was chock-a-block on Sunday afternoon as over a hundred tractors and vintage cars partook in a tractor run organised by the O'Leary and Brigdale families.
As featured in The Clare Echo last week, the fundraiser was a way of the community saying thanks for the care shown to the families while Imogen Brigdale now five months old spent seven full weeks in intensive care after a post-natal diagnosis of congenital diaphragmatic hernia (CDH).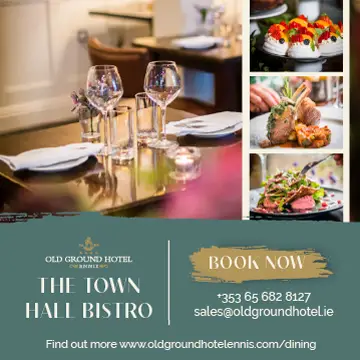 Speaking to The Clare Echo on behalf of the Newmarket-on-Fergus Agricultural Show Society and the O'Leary and Brigdale families, Jane O'Leary paid tribute to the public for the "tremendous generosity shown to our 'Tractor Run' in aid of Ronald Mc Donald House Charities. We were overwhelmed by the level of support given to the event from family, neighbours and friends from near and far. It was a fantastic exhibition of what can be achieved when a community comes together".
"We are forever indebted for the contributions in the lead up to the event and on the day from all of the organising committee, the competitors, the spectators, the stewards, the Quinlivan and Tierney families, those that sponsored raffle prizes, the catering team and to anyone I have failed to mention. The money collected will make such a substantial contribution to the lives of families of sick and long term ill children".
Over €11,000 to date has been collected for Ronald McDonald house as part of the fundraiser. "We will print the final figure when all donations are in as well as the list of raffle prize winners. As a parting note 'this home from home will touch the lives of thousands of seriously ill children and their families for generations to come'. Each and every one of you will have contributed to making this possible and for that you should be very proud," Jane added.