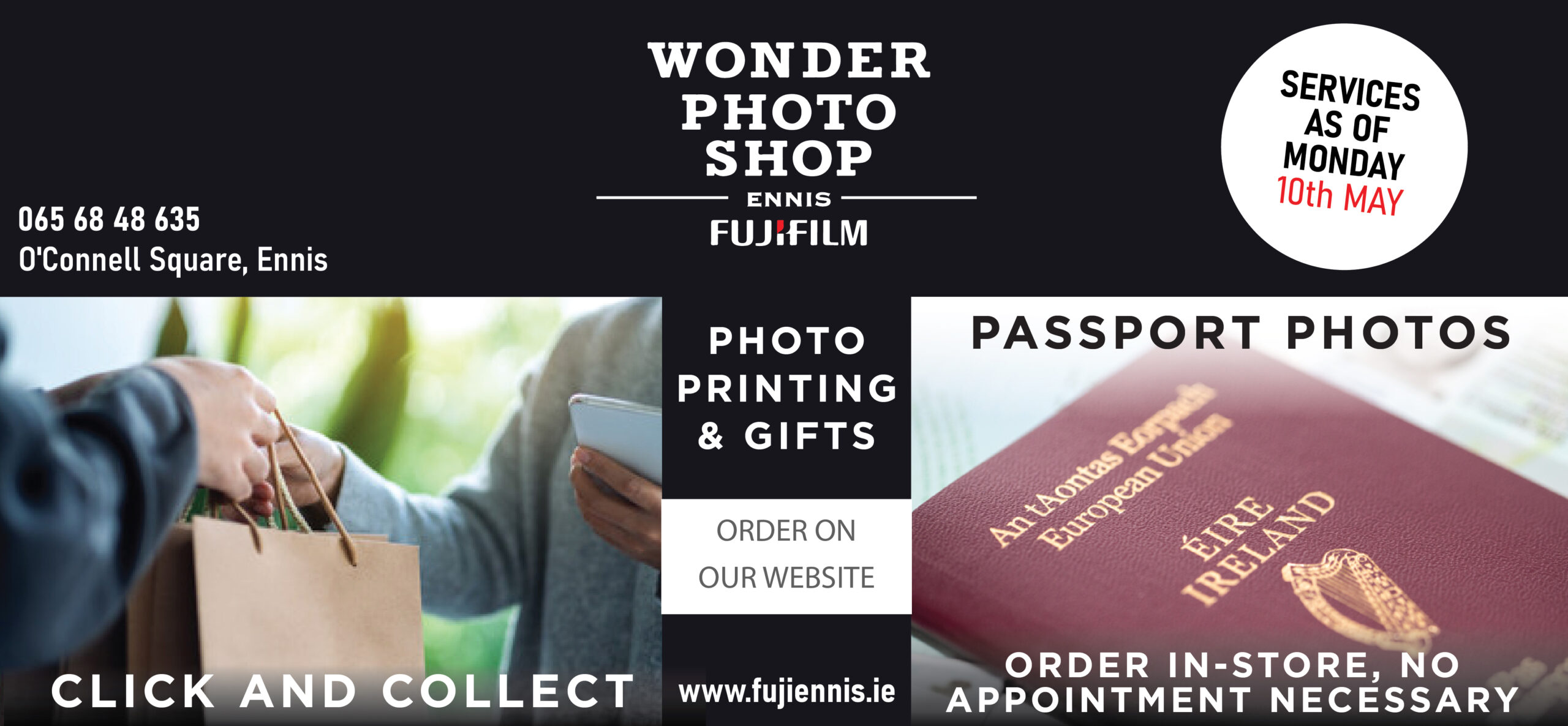 Wild camping in North Clare resulted in over 40 wildfires over the staycation period prompting calls for park and beach rangers to avoid repeat scenarios.
In what he described as "shocking" scenes, Cllr Joe Garrihy (FG) has highlighted that over 40 wildfires were visible in Ballyreen en route to Fanore.
Both Garrihy and Cllr Joe Killeen (FF) penned a motion to the November meeting of the West Clare Municipal District seeking the assignment of either a park or beach ranger "to deal with the negative impacts and upsurge in wild camping and visitors to the West and North Clare area at high season and implement bylaws and protective barriers".
They believed this would discourage wild camping, parking and vehicular access "to precious and sensitive environments" such as Fanore, Ballyreen, the Burren national park and seaside locations.
Acting senior executive officer, John O'Malley confirmed that the West Clare MD is working with Clare County Council's HR department to assign resources to areas in need of attention. "I am working with the UNESCO Burren Geopark staff in identifying the best method of protecting facilities contained in the Geopark area. There are also plans in place that there will be a designated crew to deal with these type of issues at our beach locations and other sensitive locations in the area from next year. This will include for the introduction of Bye Laws where necessary to deal with parking and other issues such as wild camping," he stated.
Speaking at the meeting, Cllr Garrihy recalled that the "summer experience went on for a very long time all over Clare". He outlined, "I was really shocked in Ballyreen, a place where my father and grandfather went fishing, I counted 40 wildfires and noticed camping going on all over the summer. I was really shocked to see the extent of the potential damage".
Fanore locals were unable to go to the beach this summer due to the volume of visitors, the Cathaoirleach lamented, "I don't think there is recognition of local people to the experience we give to tourists and the visitors". The Lisdoonvarna native said, "The staycation is here to stay, we will be depending on it for the foreseeable years, it brought a different and positive experience to North Clare in relation to cars rather than buses. We need to put things in place to protect our landscapes and the local community".
A SWOT analysis is required to reflect on the staycation period in Clare, Cllr Joe Killeen (FF) suggested. "We had a lot of visitors over the summer and a huge influx of tourists brings its own difficulties". Sand dunes in Fanore were degradated as a result, he flagged. "We don't want to be treated as a theme park, we want West and North Clare to be continued as a community. We must continue to welcome the tourists".
Damage also occurred at "lots of remote beautiful places in West Clare," Cllr Cillian Murphy (FF) outlined. "We could copy and paste some of the excellent examples in Australia, we don't have to apply a lot of energy to this. We're not saying no you can't do that but giving other options".
As he acknowledged the vast majority of the public appreciate the facilities, O'Malley revealed that "part of the problem" was the time of the day in which such problems occur, "it is late in the evening".
An educational piece on changing behaviour is "very important," Cllr Susan Crawford (GP) stressed while Cllr Garrihy concluded, "Maybe we need to strategically become the best referee by blowing the whistle".