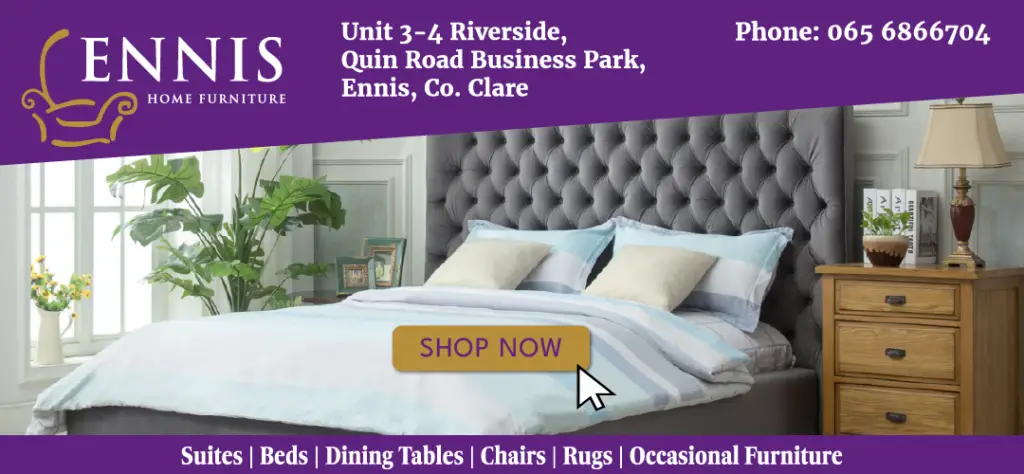 SNA Karen Holly with The Elm Class at Ennis Educate Together, 
HOPE AND UNITY WAS on show as an Ennis school showed it was opening its arms and hearts to a new batch of Ukrainian students.
Ennis Educate Together National School now has 114 students enrolled on its books following the addition of 44 pupils who fled Ukraine with their families since Russia invaded their native country on February 24th of this year.
Parents were on school grounds for the first time in two years as a special ceremony was held on Friday afternoon which unveiled a new school flag and also welcomed its new cohort of students. Melisa Pescar and Oleksandr Barylko, the school's oldest and youngest pupils respectively had the honour of raising the school flag.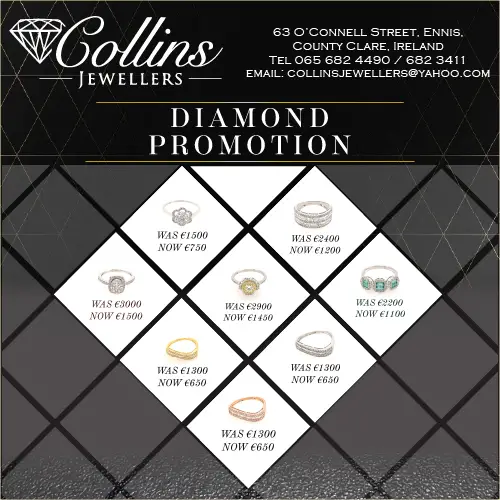 School principal, David Quinn explained, "the children's voice is very important to us, last year we said we didn't have any school colours of our own, the colours on the flag are our new school colours, this gives us our identity and it symbolises our school". He extended a warm welcome to the parents and expressed his hope that their bond would continue to grow, "The last couple of years have felt like something out of this world, who would have thought the only way we could communicate is by phone".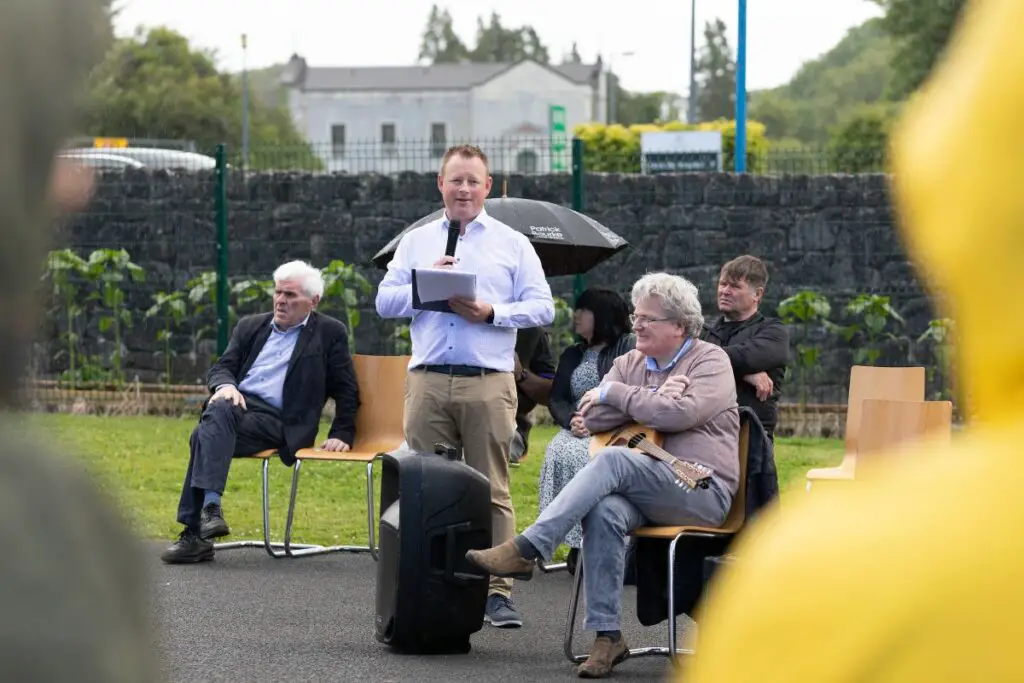 How the school has responded to the war in Ukraine brought immense pride to the Corofin native. "Whenever you are in trouble, our arms are always open and our doors are open wider. The Ukrainian children have changed our school for the better".
Four new members of staff have joined Ennis Educate Together as a result of the rise in numbers. David noted how one teacher, Róisín Travis ran a marathon in Cork raising close to €1000 for the children in school and how others "put their shoulder to the wheel" to ensure a smooth transition for the new students.
Following an idea by teacher, Mary Fallon, the school worked on a project with Ennis Men's Shed where sunflowers were planted for every child in the school. Sunflowers are considered a national symbol of Ukraine, they are a key part of the economy, Ukraine and Russia contribute upward of 70 to 80 percent of global sunflower oil exports but its meaning goes beyond this as it has historically represented peace, over recent weeks it has emerged as a global symbol of resistance, unity and hope.
Through his General Municipal Allocation (GMA) funding, Cllr Pat Daly (FF) donated €1000 for timber sleepers for the initiative. "It's a great achievement to have 44 students from Ukraine in this school. I think back to the Irish in the 1950s, I had four aunts and an uncle that emigrated to London and between them they had 27 children, they were accepted as well as they would be at home. This is the type of welcome we need to give".
Music was a theme of the ceremony with the Men's Shed playing tunes, Kilnamona's Tony Barrett known to his colleagues in the group as 'The Executive' was among the singers while students gave a warming rendition of Bob Marley's 'Three Little Birds'.
Tommy Whitney and Con Corry of the Men's Shed were among the main drivers of the new project. "We wanted it to be there for four to six years because it is such a worthy cause so we wanted to do as good a job as we could do," Mullagh native Con outlined. This has been one of their main ventures since the pandemic in which has seen a group of former Roche employees join the existing Men's Shed, "it's like a new girlfriend, we had a lot of chatting up to do but we're working very well together," Con quipped.
They praised Dan McInerneys and Sheedy's on the Quin Rd for their assistance with the project. Even the "small mishap" of a rodent eating their seeds at their headquarters didn't deter them, Tommy flagged, "there is great camaraderie," the Newmarket-on-Fergus native added of the group. "We have members of all different ages, we chat about anything from politics to COVID. It is a place where you will see smiling faces and attentive ears," Con said of the Men's Shed.